Leading Change Is a Journey | Part 1
Editor's Note: This article is the first part of the series titled "How To Succeed at Leading People Through Change."
Change in any organization is currently becoming the norm of their structure and tackling internal and external issues. Moving to a new market or introducing a new product or service or even a feature is considered a change, also introducing a new process or policy or guideline inside the company is also considered a change. Whether change is small or big, it needs to be managed and tackled properly, and leaders should accept that managing change should become part of the culture to continuously build on and improve instead of considering it once in a time thing that we tackle and close (Robert H. Schaffer 2017). 
In managing change, considering the different parties and tools involved is a matter of importance, while it's critical also to consider a full model to do so. This is where you can oversee what is involved and what areas need to be identified and tackled to have a sound and integrated approach towards leading a change that is led and managed completely, with flexibility and enough room for learning and improvement (EFQM 2020). 
The world is continuously changing, and now it's faster than ever, with the fourth industrial revolution, new and more technologies and digital disruption being presented and offered around the world. These affect almost all organizations regardless of the sector and region they work in (Ravin Jesuthasan  and Marie S. Holmstrom 2016).
While these effects can be considered as opportunities or threats or both, leaders still need to align them with internal strengths and areas for improvement to fulfill strategies and identify a complete strategic direction to act upon the external environment using capabilities now and in the future. All of this means that we are in a storm of changes, and those who succeed and sustain are the ones who can lead these changes efficiently and effectively. Leaders need to be ready, not only by using their past experiences but also by absorbing the changes around them. This also means developing their skills, competencies, and ways of doing work to manage the current era's workforce, embed innovation in how things are done, and tweak challenges for change to succeed (The KPI Institute 2019).
Leading Change Is a Journey
Most CEOs focused on leading change in cost cutting, like Nissan's CEO Carlos Ghosn and JP Morgan CEO Jamie Dimon. However, Fred Hassan, the CEO of Schering-Plough who undertook multiple acquisitions, focused on leading change in sales performance improvement because he believed it would positively affect other business areas and support the long-term initiatives. As a CEO and top leader, he believed that being the one who unites the business behind the right purpose and direction, cares about people, and provides needed support is the important aspect that supports the growth of the business and the harmony between people. Differences in culture among people shouldn't be regarded as a disadvantage in terms of managing salespeople or a reason to change strategies in managing sales as they are usually extroverted and understand what needs to be done. They even care more about their linkages with the company and how they are being rewarded and cared for (Thomas A. Stewart and David Champion 2006). 
It all starts by identifying the need for change and creating the importance of such a change that is bought equally by all people inside the organization. Such attention to change is shared as high enough. No less than 75% of company management believe that change is needed and that the current business can longer sustain itself. The change any organization wants to undertake needs to be aligned with a sound and clear vision that is integrated into the change they want to happen. However, achieving a vision can take time, and during the journey, people need to realize they are doing well and that they are achieving a part of this vision and getting rewarded for such positive progress. Accordingly, setting clear milestones along the way, with clear results to be achieved and shared with everyone, is needed among change teams. This will boost motivation, collaboration, productivity, and satisfaction for teams and team members involved (John P. Kotter 1995). 
Defects are easy to be created during change; thus control gates need to be identified and constraints need to be eliminated. This includes acting upon any of such constraints in a timely manner and making sure that decisions are taken in alignment with the change with no fear of such decisions as everyone agrees that they are needed to move forward efficiently (The KPI Institute 2021). 
Leading change also affects leaders by expecting them to lead change and be ready for such a change. Leaders may act slowly trying to absorb change and reflect on their management style. This involves an evaluation of how to manage work during or after change. Meanwhile, a failure in reacting efficiently to the change may cause damages in the relationship between leaders in the organization and will put pressure on all efforts made to succeed in any transformation or change, as they may not be ready to deal with it or don't realize what is needed to be done. So, it's not only the organization that requires transformation and change to meet new needs or changes in the external environment. Another layer in this change is the company leaders who need to work in parallel and identify what is needed from them to change or to create to be the right ambassadors for the needed change and also be able to manage it (Cassandra Frangos 2018).
Leaders need to acknowledge the past to build on the future and drive the new change forward. This includes learning from past experiences, whether they are driving a change in their current company or even joining a new company and starting a new change. It doesn't mean that previous challenges and failures done by other leaders don't relate to current leaders trying to drive a new change. However, all leaders need to acknowledge the past, the disappointments of employees, and their lack of trust in new initiatives. Learning from the past includes conducting a baseline assessment of the current situation in the organization and understanding the internal factors that negatively affected the past changes and how these factors can affect the new change. Such assessment needs to be shared with change teams and employees to explain what was going on and what we have now in hand to use for the new change (Ron Carucci 2019).
To learn more about developing the strategy of your organization in times of change, sign up for The KPI Institute's Certified Strategy and Business Planning Professional Live Online Course.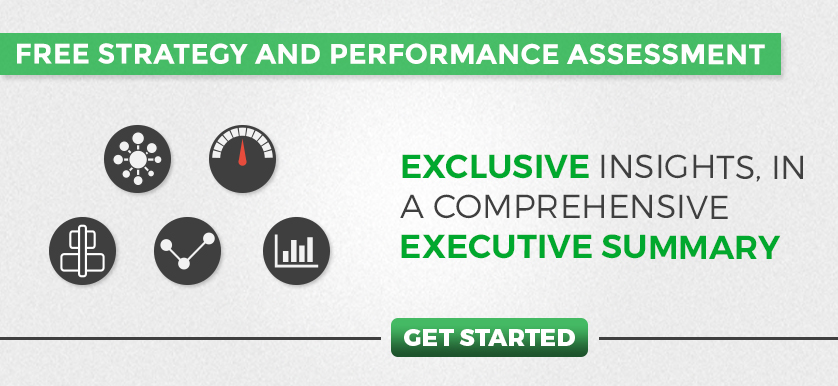 Tags: change, leaders, leading change, motivcation, organization