Leading Change and Value Creation | Part 2
Editor's Note: This article is the second part of the series titled "How To Succeed at Leading People Through Change."
It's a matter of differentiation. Leaders focusing on differentiation should not only link it with brands. But with the customer experience driven by salespeople who will need to add value to it; thus building the right trust with customers. This includes the customers of the customers along the value chain of the sales. So, adding value will always be important to enrich the experience of customers throughout the chain. Leaders making changes in business models are not only about aligning them with the brand and what is being delivered to customers. But aligning them with employees and what they believe in; this is what matters and what supports efficient alignment across the company. It will drive the change forward and deliver the right value to customers (Paul Hemp and Thomas A. Stewart 2004).
IBM realized that to continue to create value and manage their company in 170 countries, they have to do this through their people by empowering them to make the right decisions aligned with their direction and mission. This could be done by ensuring they identify the gaps between; what values they call for and what is being practiced on the ground. This is where leaders are continuously striving to live the values and ensure everyone does this to lead the changes forced by the external environment. Also, to meet the needs of their internal environment that are based on their human resources (Paul Hemp and Thomas A. Stewart 2004). 
Building the right value along the new change in any organization needs to be aligned with the right culture for change. It includes eliminating the blame culture and admitting mistakes by all, especially leaders. Leaders need to set the example that everyone is a human being and humans always make mistakes. But what's more important is to admit these mistakes. Allow other people to tell you if you did something wrong and do your best to learn from it and transform it into a success afterward (Harvard Management Update 2008). 
Value is always created through a journey of developments and improvements. Then, get reflected into whatever services or products are offered to customers. Managing value creation in any change or transformation requires managing efforts in a modeled way. All aspects are interrelated like a red thread and intersect in a way that they push each other forward and affect each other positively towards the result of the change needed. A model can include multiple criteria like an organizational chart which needs to be analyzed and reshaped to support the change and drive it forward. Plus, the workplace, in a way where leaders need to identify how people involved in the change can interact with each other, do their work, and add the needed inputs. This can involve physical workplaces, virtual or even hybrid where leaders embed flexibility in accordance with the organizational structure and ensure more agility are in place.
Other important criteria of the model are people skills and competencies which are considered an important asset in any organization and enablers for change. If needed skills and competencies are missing or not at the required levels, they need to be built internally or acquired from external sources.
Rewards and penalties are other criteria in a model which play a vital part. Rewards are the sparks needed along the way to celebrate successes, even small ones, to motivate employees, and to bring in a sense of recognition. On the other hand, penalties are also important, not to punish employees or to demotivate them. But they can be used as the red lines that leaders don't need to cross. It is not because leaders want to limit creativity and innovation. However, crossing these lines has proven negatively in past experiences and based on setting expectations for the future and this takes to the fifth criterion which is tasks.
Tasks refer to the existing processes that manage work and ensure inputs, operations, outputs, and outcomes are well defined, understood by everyone, and linked properly to the objectives of the change. The alignment between change objectives, processes, and tasks is very important to support that more efficient work is being conducted with the most possible utilization of resources, thus more efficient operations driving the change.
The sixth criterion of the model is information distribution. It refers to the flow of information among the change team and inside the whole organization. When any information is shared with the receiver, the receiver becomes responsible for sharing the information.
The seventh criterion is decision allocation. It refers to the governance structure in the change team and how it is aligned with the organization's governance structure. Decision allocation is mainly related to identifying who makes decisions, how, when, and based on what. 
Measurements are one of the criteria; if you can't measure it, you can't improve it (Peter Drucker). Measurements are collected after setting the right key performance indicators (KPIs) that will measure the performance associated with the change from all aspects (Gregory Shea and Cassie Solomon 2013). KPIs can measure; risk, outputs, outcomes, impact, efficiency, effectiveness, quantities, quality, and other aspects depending on the change being led. Such measurements will be associated with targets to help identify where we stand compared to our planned results and what we achieve from them (The KPI Institute 2020).
Leading change in a demanding industry will always be affected with communication directed to customers from the different channels like TV, Radio, word of mouth, etc. since this will trigger the need to have more accurate and on-the-spot information about the products. But this is where trust is built between customers and salespeople. Those customers will rely more on the right and well-equipped salespeople to enrich their knowledge whenever and wherever needed (Thomas A. Stewart and David Champion 2006). 
In addition, leading change wants intensive communication internally conducted among all levels and a continuous basis to ensure everyone realizes the need to change and to understand clearly where they are going, how, when, and through what means. Buy-in from everyone is important, and it's the spark for any change. This is where leaders should play their role by embedding but not forcing the change; by convincing people with the need for change but not under-communicating the related details; by opening channels with people to express their opinions and support them to digest the need to change (John P. Kotter 1995).
Leading a change and managing communication internally with change teams and employees move hand in hand. It includes using all means of communication like emails, newsletters, executive meetings with employees, inviting experts from outside the company to explain the change, one-to-one meetings with employees, and many more; all of this requires efforts from leaders. But it is highly needed to ensure change is understood and enough buy-in is granted from people inside the organization (Harvard Management Update 2008).
To learn more about creating a better value in an organization and building the right trust with your customers, sign up for The KPI Institute's Certified Strategy and Business Planning Professional Live Online Course.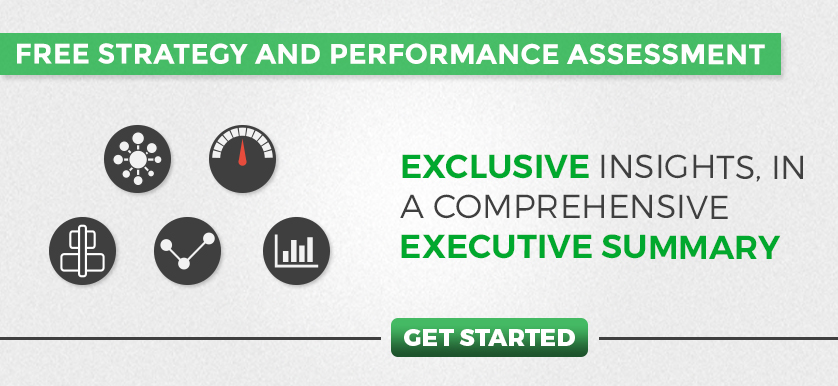 Tags: business model, change, Communication, Leader, teamwork, value creation