KPI of the Day – Business Consulting (BC): $ Delivery overhead costs
Definition
Measures the overhead costs (fringe benefits for the consultants, recruiters or lawyers, travel expense) that are integral part of any consulting project or service delivery.
Purpose
To indicate the value of the inherent resources consumed for the provision of the service, additional to the direct costs of delivery (those of labor). It helps calculating the full cost of service delivery.
Recommendations
Companies in the business consulting industry are especially interested in their $ Delivery overhead costs. These refer to the non-labor expenses required to ensure business continuity. Either fixed – rent, mortgage, insurance, utilities, etc. – or variable – marketing expenses, telephone bills, office supplies – the $ Delivery overhead costs can have a significant impact on bottom lines.
In short, this KPI provides insight into the amount of overhead the company is carrying to support service delivery. Inflated overhead costs can negatively impact $ Revenue, up to the point that the company can no longer cover its expenses and it is forced to declare bankruptcy.
However, containing $ Delivery overhead costs, whilst maintaining high quality service levels can be challenging. Regardless of their activity, every company seeks to employ management talent that can effectively administer and control overhead costs. Moreover, many companies have employed logistic planning and sought optimization through use of integrated software solutions.
Some recommendations on optimizing $ Delivery overhead costs include:
External benchmarking to reveal gaps in cost structures and processes;
Providing value beyond efficiency through quantitative assessment of value drivers;
Reviewing and recalibrating targets for operational improvement levers;
Stakeholder interview for a qualitative perception on organizational complexities.
This KPI completes the analysis of the total cost of services delivered, as it captures the costs that are inherent to the service, other than the cost of labor. Obtaining good values for the overhead costs indicates efficiency in using resources and organizing the delivery of services.
Measurement values depend on the company's profile (size, industry) and mostly on its volume of activity. Although cost of labor has to be paid, no matter the volume of activity, the delivery overhead costs are usually proportional to the activity.
---
If you are interested in more Business Consulting-related KPIs, smartKPIs.com subscriptions provide access to +500 KPI examples.
Our dedicated Library contains relevant resources to improve your KPI practices, and if you want to further improve your knowledge, feel free to explore our latest publication – Top 25 Business Consulting KPIs: 2016 Extended Edition, download our webinar on this topic – Business scenarios in strategic planning, or maybe even enroll in our course, Applied Strategy and Business Performance Improvement with KPIs, which provides a three-day roadmap for the long-term improvement of your organization.
Image source: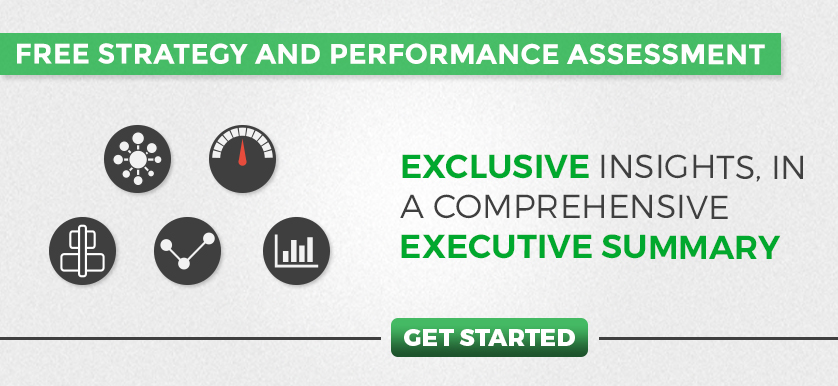 Tags: Consulting performance, KPI