Extreme goals: blessing or curse?

"Make no little plans. They have no magic to stir up men's blood." (Daniel Burnham)
Types of goals
Goals can decide a company's fate. It's a known fact. It's been proven. Take the examples of Enron, WorldCom and the list can go on. Goals are an important part in the company management and although the world is full of case studies and management literature meant to teach and inform about goal setting, it still seems to be surrounded by fog.
Some managers set 'stretch goals' for their teams, which can prove to be demotivating, overwhelming and unattainable. Moreover, they can lead to unethical behavior and excessive risk taking. They seem to forget that stretch goals should be about human excellence and not about financial targets.
On the other hand, other managers set 'under-promising goals', so that their team would seem super productive, as they 'over deliver'. And this is not everything. There is one more category: extreme goals.
Extreme goals are ambitious, attention-grabbing and they mostly use the language of morality rather than cost-effectiveness. And also, they pretty much seem impossible, which can lead to conflict and confusion, according to Zachary Tumin, a lecturer at Harvard's Kennedy School of Government. And yet, some of the most amazing public policy achievements of our time have started with setting goals that were so ambitious that well, nobody thought they could ever be attained. However, extreme goals also have extreme benefits. Next, two examples to prove this point.
Successful examples of setting extreme goals
Airline accidents: 80% reduction in 10 years. Feasible?
The story of extreme goals started up in the sky. By the end of 1996, with two plane crashes that killed everyone on board, the aviation death tally stood at 380 people killed, being the highest in 11 years in the US.
Each of these deaths was a tragedy. But for the aviation industry, it was also a business problem. With 20 percent of Americans admitting to have an acute fear of flying at the best of times, the accidents and deaths threatened projections that air travel would double in 10 years.
But there was another reason for concern. For almost two decades, aviation fatalities had decreased as technology improved. When progress stalled, the airline fatality rate had plateaued at about 1.9 deaths per 100 million aircraft miles. If air travel doubled and safety rates failed to improve, the number of fatal accidents would double too, with devastating consequences.
The main task of the White House Commission was to change the relationship between the airlines and their primary regulator, the Federal Aviation Administration (FAA), which was not very good at the time. They made the FAA and the airlines collaborate setting an extreme goal: an 80 % reduction in fatal accident in 10 years. Eventually, they had no choice but to work together in order to attain such a daring goal.
And it worked: by 2008, commercial aviation accidents had declined by 83 %.
Zero-central line infections. Too bold?
For the next story, we take our heads out of the clouds and come back on earth. The following example of successful extreme goal setting comes from healthcare.
Peter Pronovost, an anesthesiologist and patient safety expert at Johns Hopkins University, knew that central-line infections killed between 30,000 and 60,000 Americans every year and that most of those infections could be avoided if doctors and nurses followed proper procedures. When he heard about the case of a little girl named Josie, who died because of a bacterial infection in the bloodstream caused by a central line catheter (when she was almost to be released and go home), it all took a rather personal twist.  The wanted  goal for the intensive care unit (ICU): zero-central line infections.
The first obstacle he dealt with was convincing people that central-line infections were a problem that could be fixed. Hopkins' infection rate was high: 15 central-line infections per thousand catheters days, but many doctors considered that they occurred because the patients were unusually sick and their cases too challenging. Pronovost showed them statistics and evidence to argue otherwise. Inspired by a book on airline safety, he came up with a checklist for setting a central line. Physicians would run it through before the procedures, just like pilots check their planes before take-off. The Hopkins team accepted the idea, but mainly in theory, as only 30% of the doctors followed the checklist.
"What was striking was that nobody debated the evidence, nobody challenged the items on the checklist and nobody questioned whether we should do them," said Pronovost. "But everyone objected to the change in culture."
But the problem was not change. It was loss, or better said, perceived loss, of stature and autonomy. According to Pronovost, "what leaders of change need to do is minimize real losses and demonstrate that perceived losses are mythical. Only then can they successfully implement cultural change." Ultimately, he managed to raise compliance rates to nearly 95% and in a year's time, central-line infections had disappeared in his unit.
Next, implementing statewide ICU programs
In 2003, in April, he flew to Michigan to give a speech about his ideas. There, he met Chris Goeschel, who ran a quality and safety institute funded by the Michigan Health & Hospital Association called the MHA Keystone Center for Patient Safety and Quality. After the talk, Goeschel asked for Pronovost's help in implementing statewide ICU programs similar to those at Hopkins. A two-year federal grant provided the funding, and the collaboration set as its goal one central-line infection per thousand catheter hours, a significant decrease from the statewide mean of seven central-line infections per thousand catheter days.
But soon they changed the goal: they moved from one central-line infection per thousand catheter hours to zero. "Not embracing a zero goal would be the equivalent of you telling us that you think we can't do it", said the administrator of a participating hospital. Apparently, the ICUs themselves wanted and needed the extreme goal.
To conclude, the following quote from Zachary Tumin would be more that appropriate: When it comes to setting big goals, "one of the insights that emerges is you can't order it; you can only set it as a vision and then rally people around it".
References:
Image source: Elto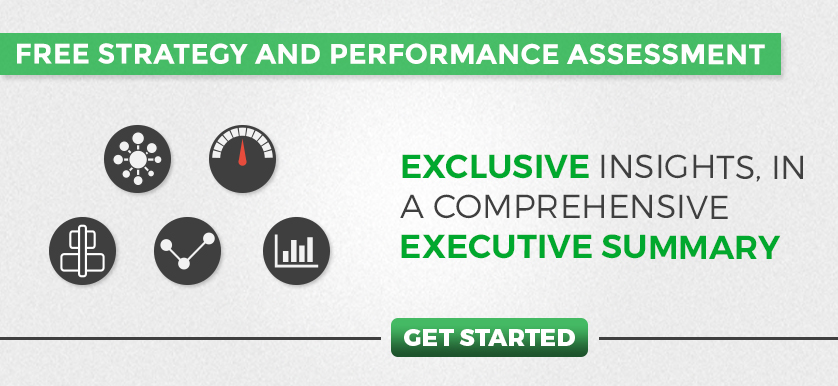 Tags: Healthcare performance, ICU Programs, Performance Management, Transportation performance