HR Capability Maturity Model: An Introductory Perspective
Organizations need to remain agile in this uncertain world, and one way to achieve this is to continuously improve processes. A maturity model indicates the capability of an organization to sustain and achieve continuous improvement. This is to assess and/or guide organizations to improve process capability by designing, managing, deploying, optimizing, and continuously improving processes. Although capability maturity models are developed at an enterprise level, such models have been developed at functional levels as well. HR Capability Maturity Model (CMM) is one such functional level model that is used to measure the maturity level of HR processes and improve the maturity level. 
Five maturity levels of HR CMM
HR CMM has five maturity levels: initial, managed, defined, predictable, and optimized. The HR CMM is used to improve HR processes from the initial ad-hoc stage to the optimal level which can be treated as benchmark level processes. 
Initial

– This level describes a poorly-aligned function and has characteristics of non-documented strategies as well as a reliance on manual documents and excel sheets. Talent shortage, low motivation, poor workforce performance, and rare instances of training and development are usual attributes in an organization at this maturity level.

Managed

 – An organization at this level has informal policies for workforce and HR function and starts focusing on developing the skill sets of the workforce. It is also at an early stage of realization that they should have properly documented processes with guiding principles, deploying trained HR people to carry out HR processes. Work overload, workplace distraction, poor communication, and poor morale are a few characteristics of this level.

Defined

 – Workforce practices are consistent, documented, and linked to the strategic objectives of the organization. Workforce competencies development gets priority and workforce performance is aligned to key business activities. Overall, HR practices are now mature enough to give organizations competitive advantages.

Predictable

– Organizations at this level have achieved the dynamics of reform, transform, and perform. HR-managed practices are now stable and employee engagement levels are high enough to motivate them to perform well. There is a quantitative measurement of performance that helps in the prediction of capability for performing work. Learning and development are at their peak, triggering improvements and breakthroughs. 

Optimized

– The HR team at this stage has long-term and short-term strategies cascaded from the organization's strategy. They are now equipped to create world-class employee experiences. Continuous improvement, creativity, innovation, and thereby, competitive niche are the characteristics at this stage. Organizations at this level have many HR processes that can be considered at the benchmark level.
HR CMM model architect
The HR CMM model has four components: practices, process area goals, process areas, and maturity level. As shown in Figure 1, these components eventually build towards the organization's capability which is nothing but capability and skills of the workforce that is utilized to improve business results. The process area is a set of interrelated practices that, when performed properly, contribute to achieving goals of that maturity level. For example, Learning & Development is one process area that will have definite goals for that particular maturity level and associated set of practices to achieve those goals.
HR CMM model appraisal
A process area model entails having a detailed checklist of goals, commitment to perform, ability to perform, practices to perform, sub practices, measurement, analysis, and verification. Based on the model criteria, an organization has to prepare a detailed report with documents. This long report would include documents and data presentation. 
Subsequently, a discovery-based appraisal is conducted in which limited objective evidence is provided by the appraised organization before the appraisal. The appraisal team must probe and uncover a majority of the objective evidence necessary for model practices. After an appraisal, the organization gets feedback reports on its strength and weakness, as well as suggestions to improve from one maturity level to reach the next level. 
Objectives and benefits of HR CMM
The HR CMM model has several benefits that can work towards an organization's objectives. As such, the model can be imbibed for the following purposes:
Align HR strategies with the organization's vision, mission, and values (VMV) 

Align HR processes with the organization's objectives and goals 

Identify competency gaps and close the same for critical functions 

Maintain continuity of effective leadership through the implementation of recruitment, development, and succession plans 

Help the organization in developing and sustaining a high-performance culture 

Improve HR processes to benchmark levels 

Instill a system where capability is quantified/measured and enhanced based on measurement 

Foster a culture of innovation and creativity
The HR CMM model can be considered as a specialized instrument to improve HR processes in an organization. Since it is a generic model, it can be deployed in various types of industries such as healthcare, education, power/utility, consulting, insurance, banking, finance, IT, and more. The model can instill its approach of PDCA in HR processes so that process effectiveness is measured and modifications are done to achieve higher maturity levels. A maturity level at the predictable or optimized stage signifies that the organization is competitive and resilient.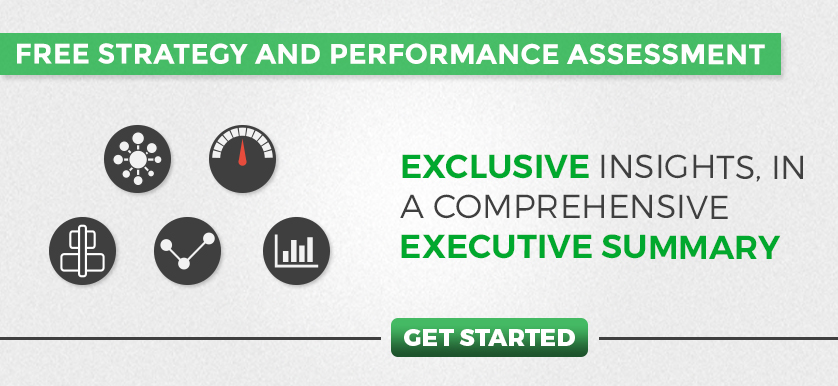 Tags: Five maturity levels of HR CMM, HR Capability Maturity Model, HR CMM, HR CMM model appraisal, HR CMM model architect