How to build your wealth
Wealth building is the process of producing long-term revenue from a variety of sources. This includes savings, investments, and other income-generating assets in addition to job-based income. The foundation of wealth creation is based on effective financial planning and insight into one's future financial goals. 
Almost everyone wishes to be prosperous at some phase of life. Some individuals prefer to live frugally to save more money, while others take risks by investing in high-return assets to accumulate wealth. Everyone has a different definition of wealth. For some, it is owning property; for others, it consists of making profitable investments. 
In terms of finance, wealth is defined as the number of assets you possess without your creditors. Building wealth may tend to be challenging, but it is simple. You don't have to make six figures to make this a reality. If you are committed, you can accumulate wealth regardless of your age. 
Accumulating wealth
Keep in mind that accumulating wealth does not happen overnight. Here are some strategies for expanding your wealth. To accumulate wealth over time, three basic formulas must be taken: make more money than you spend, avoid debt, and invest your savings wisely. 
Before investing, you must have a consistent source of income that will last for the rest of your life. It is recommended to establish a solid savings strategy once a steady source of income has been established. Finally, it is time to invest. Step one is to make money, this may appear to be a simple step, but it is the most crucial for individuals who are just commencing out or in transition. 
Most of us have seen statistics that indicate how a modest sum saved daily and compounded over time may eventually build up to massive wealth. An essential thing to consider is if your present work can supply you with a consistent quantity of savings for the next 40 to 50 years. If not, it's time to start looking for alternatives to make more money. Earned income and passive income are the two primary forms of income. 
Earned money is derived from your regular work, whereas passive income is derived from investments. To improve your earning income, you may need to first improve your career. Once you've established adequate financial stability, you may begin saving and investing. 
There are two strategies to increase your income and return on investment. You have the option of reducing your costs or increasing your income. Most people focus on the first and ignore the second. By developing your skillset, you may improve your wealth which may include acquiring a degree, an MBA, or a specific certification all of which can prompt a career advancement and salary increase. 
But as we all know, the world's wealthiest people are not employees but entrepreneurs. Entrepreneurship addresses two main components of creating wealth: income and strong returns on invested capital. In a nutshell, if you have an organizational methodology that might help you gain more profit, get started. 
Then you can also take up high-paying jobs. Some of the careers, however, are too unaffordable. They may also need a significant amount of time to finish the required education, and it may take much longer before you begin earning a high income. 
Before deciding on a career, you should think about all these issues. Whatever professional route you pick, make sure it does not put you in too much debt. Even if you have a job, you don't have to rely solely on it. You may improve your income by running a profitable side hustle. 
It doesn't have to be a huge company. You can establish a small business and provide the services that you are proficient at. For example, with the advent of technology, you may now start a completely online firm. If you're too busy, you can recruit others to operate the business for you.
During your spare time, you may convert your ability or interest into financial worth. If you have an internet connection, you may operate a variety of profitable side hustles online. These include assisting people as a virtual assistant, copywriting, online tutoring, consulting, and so on. Other non-internet-required side hustles include being a part-time lecturer at a nearby community college, freelance bookkeeping, tax preparation, and part-time driver for ridesharing or delivery services. 
Setting aside your wealth
Many people live comfortably after achieving financial security, yet they do not save well. The second step to wealth building is to set aside a percentage of your earned money regularly. Once you've saved enough money, you may begin investing to generate passive income. There are some ways to save more money; first, creating a budget should be part of your financial plan which includes projections of your expenses versus your income. 
A budget is a key instrument in the building of wealth. It provides you with a breakdown of your expenses, highlighting areas where you may cut back to improve your savings. It is best to set a fresh budget every month to keep it manageable. Such a person without allocation of the budget will almost certainly face a terrible financial collapse.
According to GOBankingRates, the fifty, thirty, and twenty rule is a common and efficient budgeting method. According to this strategy, you should spend 50% of your salary on necessities such as food, rent, and healthcare. Non-essentials, such as shopping and luxury pastimes, receive a 30% allocation. The remaining 20% is the most significant allocation, and it should be used for savings. 
Building an emergency fund is the most important part because you never really know what's around the corner. Emergency fund kits prepare you for unforeseen occurrences such as a job loss. Such incidents might throw your wealth-building strategy off track if you don't have emergency reserves. 
Selling investment or developing debts are two frequent consequences. When you accumulate loans, your wealth begins to dwindle. You'll also have to pay interest on the loan. If you sell your investment, you will lose the money and interest that you would have earned otherwise. 
To avoid such circumstances, create an emergency fund as a backup to cover unexpected expenses. Debt whether credit card debt, mortgage debt, student loan debt, or any other type — can obstruct your efforts to create your wealth. You may begin by paying off high-interest debt to save money and begin building wealth. 
Living below your means can also help to save more money. Meanwhile, overspending can have a significant influence on your capacity to accumulate money. Reduce your expenditure on needless items such as dining out, buying expensive clothes, and taking frequent trips. While being thrifty might be tedious and unsatisfactory, you will acquire riches and find it gratifying over time.
Securing your wealth
You're bringing sufficient funds and adequately saving, yet you are putting it all in safe investments, like your bank's normal savings account. According to FortuneBuilders, if you want to develop a substantial portfolio, you must accept some risk, which means you must invest in securities. So, you should figure out what degree of exposure is best for you.
When you invest your money, it gives you more money in return. Investing your income in the stock market, and in real estate, the gold market, and bank investment can build you massive wealth over time. Purchasing stock in a firm is one of the simplest and most effective methods to generate money. You become a shareholder by purchasing shares, which gives you ownership of a portion of the firm. 
Investing in equities using exchange-traded funds is a transparent and risk-free method. Real estate, private notes backed by real estate, and stocks have traditionally been the strongest wealth-building investments. This is because each of these assets can provide consistent cash flow. While other wealth-building assets can give returns for skilled investors, these are regarded to be the best. 
Gold may be a valuable financial item to have in a well-balanced portfolio. This kind of investment has some of the strongest turnovers in currency markets and has often grown in value over time. It can also be purchased online or through a mutual fund distributor. 
You may also buy these funds through a mutual fund distributor. Investment banking is a branch of banking concerned with the production of money via the selling of stocks and bonds to assist firms in raising cash. Investment banks serve as a link between major corporations and investors, advising firms and governments on how to address financial difficulties and the best method to generate cash, whether through stock offerings, bond issuances, or derivative products. 
Building wealth is not a difficult task. If you are diligent and disciplined, you can quickly raise your money. Before embarking on this path, it is critical to empower yourself with financial knowledge. That alone should accelerate you through the other phases with ease and finally lead to wealth creation. When it comes to building wealth, many individuals ignore retirement funds. You will not only save for retirement, but you will also increase your wealth over time.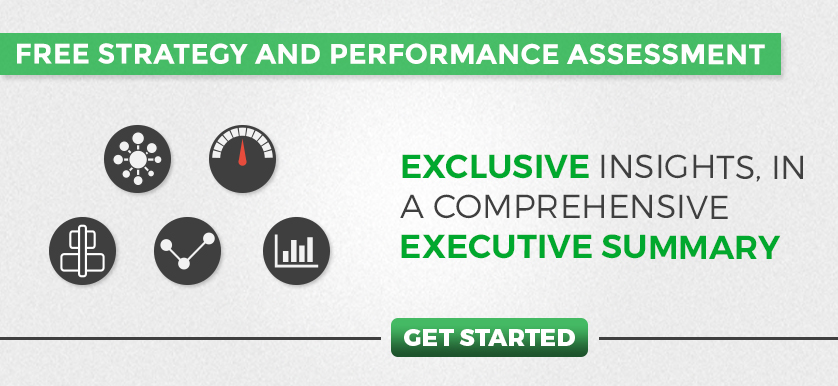 Tags: Accumulating wealth, Personal wealth, Securing your wealth, Setting aside your wealth, Wealth