How to activate KPIs?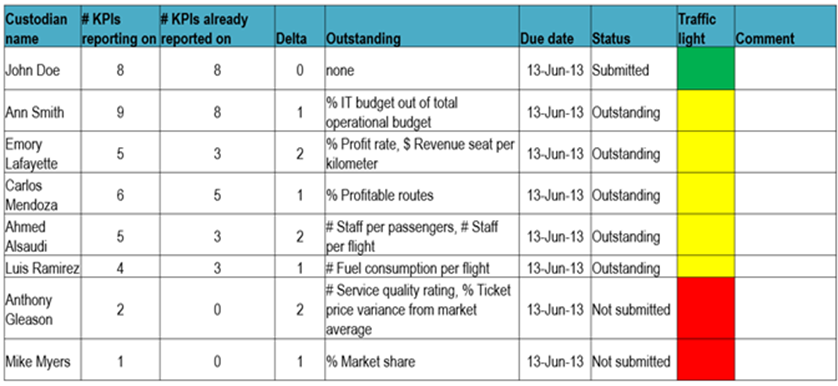 Activating KPIs is an important challenge that companies face after implementing a performance management system based on Key Performance Indicators.
What techniques can be used to ensure that KPIs are activated?
Meeting KPI data custodians in person
Involving data custodians in a community of practice
Sending reminder email
Meeting KPI data custodians in person is a technique that emphasizes conducting meetings in person. This technique brings three main benefits:
Capturing attention, especially when new initiatives or projects are developed;
Inspiring a positive emotional atmosphere that paves the way for innovation and collaboration;
Building human networks and business relationships.
Involving data custodians in a community of practice translates into promoting the importance of exploring and communicating current and best practices in working with data for KPIs. The technique offers three main advantages:
Provides a common platform for data custodians to communicate and share work related experience;
Stimulates learning by supplying a medium for sharing best practices and tutoring;
Creates collaborative processes that add value and maximize data custodian efficiency.
Sending reminder emails is another KPI activation technique that can be used. It may seem very straight forward, but many companies underestimate the importance and efficiency of this technique. Sending reminder emails creates a sense of urgency in regards to the data gathering process and serves as a notice for data custodians that are not on schedule with providing data.
Image source:
Tags: Ask the Experts