What techniques to use to select KPIs?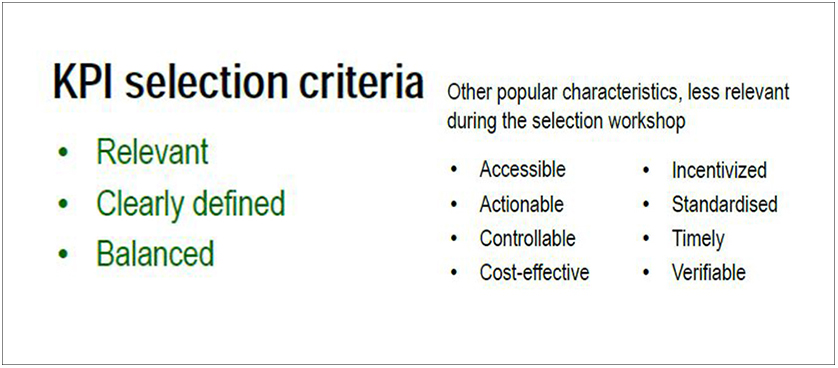 Selecting KPIs is the main challenge in establishing a performance management framework based on Key Performance Indicators.
What techniques can be used to facilitate the KPI selection phase of the project?
KPI expo
KPI wall clustering
KPI selection criteria
The KPI expo consists in presenting a list of KPIs during the KPI selection workshop to offer participants an idea of how KPIs look like and to start the process with the end in mind. This is not a list that has to be refined to finalize the selection.

KPI wall clustering is an exercise used to group KPIs based on objectives or relevant activities. It is important to ensure interactivity between workshop participants during the exercise. Discussing each KPI and deciding on appropriate clustering ensures involvement and helps the buy-in process.

KPI selection criteria refers to defining clear specifications that will help to filter all the KPI examples brainstormed.  A variety of criteria that can be established, but it is important to keep the process simple and avoid using a vast array of complex filtering features. Three basic characteristics need to be taken into consideration. KPIs should be:
Relevant – The KPI reflects a measurable expression for the achievement of a desired level of results in an area significant to the organization. It can be the achievement of a strategic objective or an aspect that is essential for decision making;
Clearly defined – KPIs should be described by using clear and intelligible terms. Management jargon or abstract concepts are recommended to be avoided;
Balanced – Ideally, when selecting KPIs, two KPIs are recommended to be monitored for each objective in order avoid negative behaviors. The risk of attaining the target for one performance indicator, while ignoring the achievement of the other can be reduced if KPIs are balanced.
References: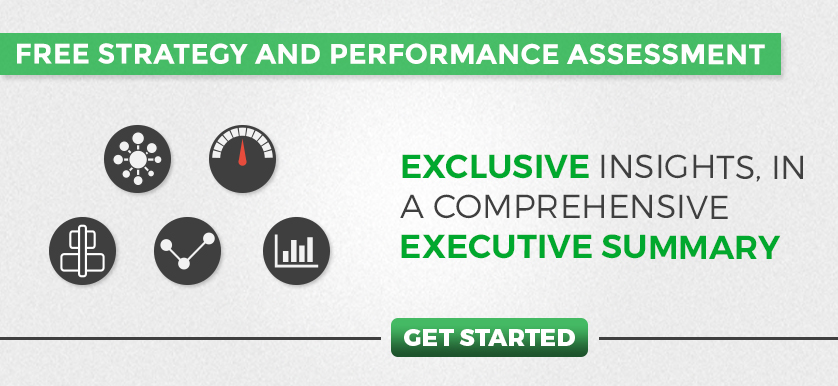 Tags: Ask the Experts, KPI, KPI Selection, Performance Management