How is Samsung doing it? Good Practices on Performance Management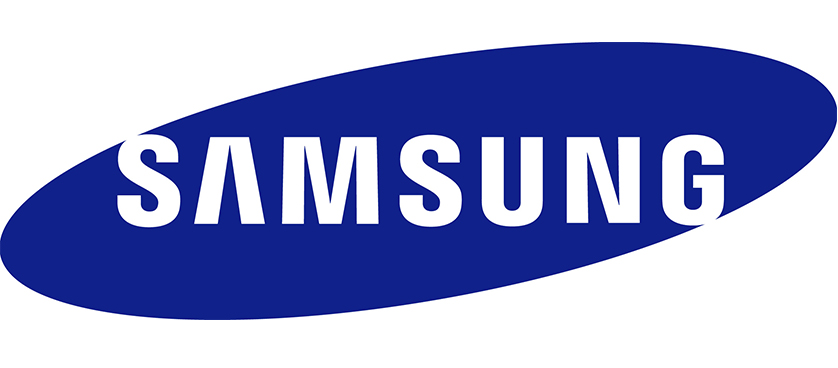 People. Excellence. Change. Integrity. Co-prosperity. Social responsibility. These are some of the principles that create the management philosophy at Samsung.
The digital age has brought many changes for Samsung Electronics, beyond its futuristic products. Performance, in all its shapes, has become both means and purpose.
Every year, in its Sustainability Report, Samsung presents its management practices and results, offering examples of the KPIs used in each of the most important areas: "for the purpose of monitoring and analyzing our efforts to ensure that all business activities are aligned with sustainable development, Samsung Electronics identified several key performance indicators with measurable data to guide our innovation in sustainability" (Sustainability Report 2013).
HR and Talent Management at Samsung
"Under our philosophy of 'People First', Samsung continued to hire great people around the globe who are the best and brightest in their field. Samsung took a variety of measures to make itself a world-class workplace" – Oh-Hyun Kwon, Vice-Chairman and CEO of Samsung Electronics Co.
Indeed, one of the most important segments of the performance management at Samsung is represented by HR. The total number of employees is currently around 235.868, and 26% are working in the most important department, R&D and. In order to increase performance within this department, Samsung expands recruitment of highly qualified personnel each year. In this situation, the number of employees with a Doctorate Degree becomes defining.
Incentives:
Compensation and benefits
Training and development programs
Events and employee communication
"Samsung Electronics continues its efforts to encourage its employees toward creativity and better work performance by investing in infrastructure, embracing diversity, and raising awareness in working together" (Sustainability Report 2013).
Samsung and the Green Management
Another key point within the Samsung strategy is the imperative of creating eco-friendly products, as part of a huge Eco-Management Plan. In 2012, the main areas of this plan were Green Operations, Green Products and Green Communication. In this purpose, KPIs are used to assess Samsung's environmental management.
For example, the results of the plan to reduce GHG (Greenhouse Gas) emissions in its factories and facilities were measured using different KPIs.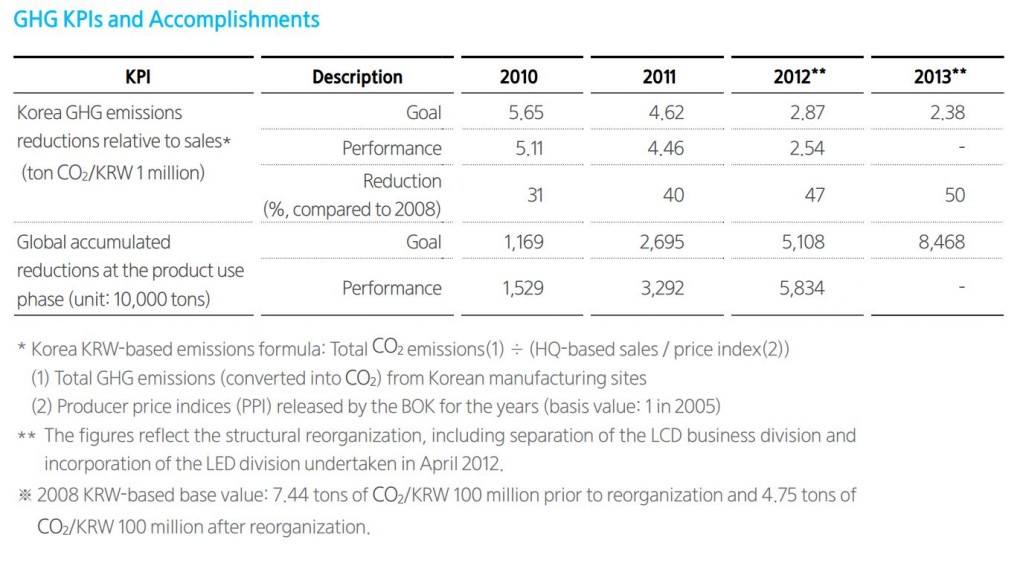 As an incentive for the eco-management, through the "Samsung Electronics Annual Awards" the company recognizes the contributions made by the company's organizations and individuals in the area of green management with prizes and additional points on their performance appraisals.
The performance management at Samsung is a combination of talent management, green management, integrity management, time management, financial performance and creative business strategies, in order to secure the company's position among the global electronic leaders.
Resources:
Image Source:
Tags: Environment performance, Human Resources performance, Performance Management, Samsung, Sustainability performance