Google's recruiting culture
Google has a great recruiting culture. And in order to attract their employees, they use more than a good payment and some benefits. Their practices in this matter impact more than just the HR strategy on the short term: it affects the entire organization, on the long term.
That is why they have these activities carried out in a well established manner, through teams tied to divisions and business units, that include, among others: recruiting research analysts, candidate developers, process coordinators, candidate 'screeners', specialized recruiters for college and of course, recruiting program managers and recruiting project managers. Such specialization enables the function to be managed in a way that is similar to a supply chain.
For those who know something about technology, the term 'disruptive technology' seems familiar. This term is used to refer to certain technologies (like Apple's iPod for instance) that have changed completely the way in which we look at things. This device has changed almost overnight the entire technology and marketplace to such a point that now everyone follows the actions of this company. A similar thing has happened with Google, but in terms of a 'disruptive approach' to work and recruiting. Their approach is so different that if you, as a competitive company, do not pay attention, will lose your best employees. They have completely revolutionized the recruiting practices.
In less than a handful of years, they have developed a 'recruiting machine'. Or, in other words, they managed to develop the world's first 'recruiting culture': recruiting and the need for it permeates the entire organization, from key leaders to entry-level employees. As a result, not only they invest a lot in this particular function, but they have gone even further: changing the way in which their employees work in order to attract and retain the very best.
How Google hires
Their hiring process is unusual, DIFFERENT from what other organizations do. Every year, they receive about 2.5 million applications. And they review each and every one of it. Their interview questions are meant to show them your thought process, as they ask questions like 'How many golf balls can fit in a school bus?' or 'There are 8 balls. Seven of them weigh the same, but one is heavier. Using a balance scale, how do you find the heavier ball with just two weighings?'. According to Google, the answer is not as important as the thinking  process and the way in which a person acts under pressure.
But what do you do when the best talents aren't out here looking for a job, being caught up in other projects? In this case, they "acqui-hire". Very well known cases have been that of Milk (which got Kevin Rose), Meebo (which got Seth Sternberg and others), and Slide (which got Max Levchin).
Briefly, this is how they hire. But what do they do in order to keep they employees happy? Besides the perks they offer, which will be presented towards the end of this post, they also use qualitative and quantitative data. It shouldn't come as a surprise the fact that they use all sorts of data in order to gauge their employees and to improve their performance and productivity on a continuous basis. According to Forbes, Google has been rated, in 2012 and 2013, the top place to work, and in the previous years, they were in top 5. And his is due to an excellent performance management. According to ANS (American National Standard), performance management focuses on three main areas: goal setting, performance reviews and performance improvement plans. At Google, they are set as follows:
– Goal setting: high objectives in order to push employees on 'the fast track of performance'. Moreover, they can also submit their own goals and have a manager review them.
– Performance reviews: no calibrated reviews; reviews consist of self-assessments, peer reviews and employees reviewing managers.
– Improvement plans: in-house training through GoogleEDU, Open forum, TGIF – for addressing issues and concerns on a weekly basis.
Of course, they also use other methods to retain their employees; Google is known for bending the standards in order to fit to their own culture.
Google's founders – Larry and Sergey, as everyone calls them, together with their HR director Stacey Sullivan have crafted every job and workplace element so that all employees can work on interesting matters, learn on a continuous basis, be constantly challenged to overcome their limits and feel that they add value to the organization.
The key element in changing the work so that the work itself becomes an attraction and retention force, as well as driver of innovation and motivation is what Google calls "20% work". Although there is no clear definition of this concept, it generally means that an employee works the equivalent of one-day-a-week on his own, researching individually selected project that the company funds and supports. Rumor has it that both Google Groups and Google News were the result of such research work. Its greatest value is the fact that it drives innovation and creativity throughout the entire organization.
It is true that Google has extraordinary benefits, but these benefits are not designed to take the eyes of the applicants, or just for recruiting purposes. They are designed to encourage collaboration, to break down barriers between functions, to stimulate creativity and innovation.  The main purpose of Google is to attract people who are not especially driven by wealth, but by the need of knowledge and desire to make a difference.
A partial list of the benefits:
Flexible hours
Casual dress everyday
Employees can bring dogs to work, everyday
On-site physician
On-site dental care
Health benefits
Free massage and yoga
Shoreline running trails
Stock options everywhere
Free drinks and snacks everywhere (espresso, smoothies, health drinks, kombucha tea etc.)
Free meals – breakfast, lunch and dinner
Three weeks' vacation during the first year
Free recreation everywhere (video games, foosball, volleyball and pool tables)
Valet parking
On-site car wash and detailing
Maternity and parental leave (plus, new moms and dads can expense up to 500$ for take-out meals during the first four weeks when they are home with the baby)
Employee referral bonus program
Near site child care
Free shuttle service to several San Francisco and East and South Bay locations
Fuel efficiency vehicle incentive program (5000% if you buy a hybrid)
A 401k investment program
A 'no tracking of sick days' policy
Employee interest groups
An on-site gym where you can burn the calories gained from all the snacks
Note: not all the benefits are available for those that do not work on Google's Sillicon Valley main campus.

References:

Image Source: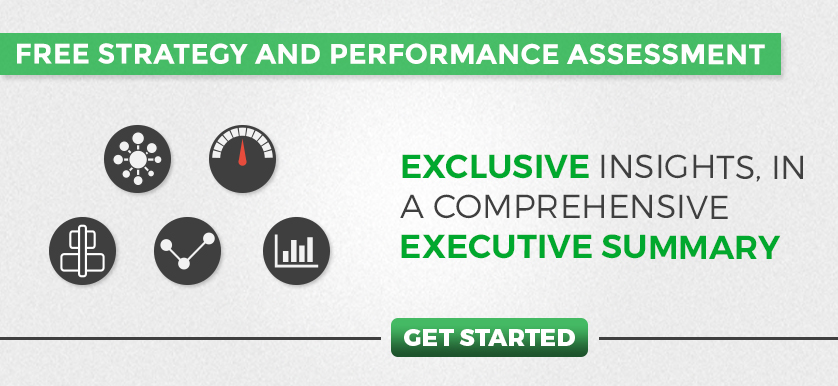 Tags: Business Intelligence, Google, Human Resources performance, Recruiting