The challenges in building an employee performance centered ecosystem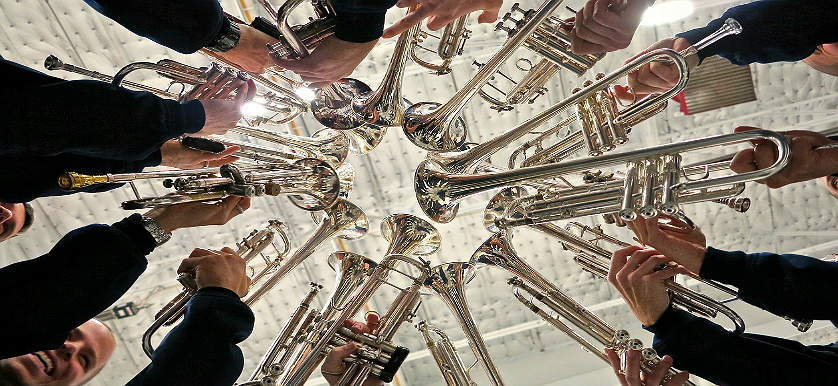 I have recently had a discussion with one HR representative looking to recalibrate the KPIs for employees in his company, in order to get a more accurate representation of their performances.
As the discussion went on, it turned out to be a far more exciting project than a simple implementation of KPIs across the organization. Both for this company and others, the actual challenges facing them are typically related to a wider range of aspects – from employee retention, talent acquisition and covering the skills gap to designing a work environment suitable for reaching higher levels of engagement.
Having KPIs in place is not the all-in-one solution.  Basically, KPIs provide the snapshot of your current performance and just by measuring and comparing it to the set targets, it represents one piece of a complex organizational puzzle. Now that you have the results, the real question is:
What will you do with them?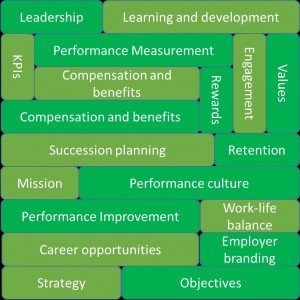 Well, this is where all major stakeholders, from CEOs to line managers, come in and partake in the endeavor of building an employee performance centered ecosystem. It is simply not just an HR assignment.
Together with a robust and unbiased utilization of key performance management tools (strategy maps, scorecards, dashboards, KPIs, performance discussions and evaluations etc.), organizations have to put in place and align all the others pieces of the puzzle, such as their compensation and benefits system, rewards system, talent and leadership management strategies, learning and development frameworks and so on in order to consolidate their human capital quality, engagement and retention plans and nevertheless, availability for future growth.
Putting head to head the findings of large scale reports like the Global Human Capital Trends in 2015, Global Talent Management Rewards Study (2014) or Global Workforce Study (2014), there are significant similarities regarding the concerns and challenges faced by companies in their endeavors to creating a stable and sustainable performance ecosystem.  Some of these challenges are directly linked with employee performance practices, have a direct impact on the long run organizational growth and seem to now be a part of the HR and Top Management strategic objectives.
A shift in driving sustainable employee performance
As seen in different recent articles and also highlighted by the Global Human Capital Trends in 2015 report, evaluating employees against some meaningless targets is not enough to support a performance ecosystem. Numbers carry their own weight, but they are limited when talking about unleashing an employee's latent potential.
This is why performance discussions with direct and real-time feedback focused on developing employee potential are the new tools to be used for linking employee aspirations to organizational goals and strategies. Of course, we still need to monitor results, but it serves no purpose to wait six months until the next round of appraisals for overperformers or reassessments for underperformers.
Waiting too much could be interpreted as a sign of acceptance for low performance, which in turn deters high achievers from maintaining their current level of involvement. There is an explicit need for managers to differentiate between employees in their efforts to cultivate performance and reward it.
Rewards vs compensation
One of the tendencies noticed in the Global Talent Management and Rewards Study (2014) was related to level of rewards for employees with outstanding results (exceeding or far exceeding their targets) that aren't significantly different when compared to the ones for average and low performers. As such, it is not surprising to read that more than half of the total 1,600 organizations participating in the study declare having problems in retaining high-potential employees and top performers.
One solution for this might be to give managers access to discretionary budgets, which will place them in a suitable position to reward outstanding performances throughout the year, thus stimulating a very good practice. At the same time, you get to maintain a differentiation mechanism between the compensation system and each specific performance discussion and evaluation, which will serve to underline the new organizational focus.
Retention, a challenge in keeping highly qualified personnel in-house
A well thought-out career planning structure, where job architecture is combined with specific competences requirements – adapted to different positions, levels and overall talent mobility, becomes a key driver in fostering retention in a global context, characterized by volatile labor market. Just above 40% out of the 32,000 employees surveyed in the Global Workforce Study (2014) see their organization as doing a good job of retaining highly qualified employees.
In a very interesting comparison across retention drivers, from an employer vs employee perspective, one can notice some very clear indicators that should be focused more by organizations.
Retention drivers
Employee
Employer
·        Salary
·        Salary
·        Career advancement opportunities
·        Career advancement opportunities
·        Trust/Confidence in senior leadership
·        Relationship with supervisor/manager
·        Job security
·        Manage/Limit work-related stress
·        Length of commute
·        Learning and development opportunities
·        Relationship with supervisor/manager
·        Short-term incentives
·        Manage/Limit work-related stress
·        Challenging work
Source: Global Workforce Study (2014)
 While net payment, as a reflection of rank, and a constant influx of promotion opportunities are commonly seen as premier work stability factors, the differences start appearing from the 3rd point onward.
One of the starkest differences is the length of commute factor: while seen as important by employees, it was not even identified by employers as being a valid driver. To a large extent, length of commute could be associated with a high awareness-over-time value, related to work costs. Metaphorically speaking, it is part of the price paid for getting a salary and as time goes on – employees, as well as organizations tend to become more and more cost efficient.
Another difference we can see is the learning and development opportunities answer on behalf of the employees and the prospect of challenging work on that of the employers. It's not that employees no longer appreciate L&D initiatives; they are simply more and more interested in their effectiveness and ROI over their work.  By crossing these findings with the information in the above-mentioned studies, I noticed some interesting trends on the redesign of  internal learning experiences, which are aimed at addressing an employee's needs for development and avoiding critical skills shortages in the medium and long run.
In my next article, the L&D challenge in creating a performance ecosystem will be scrutinized, alongside another subject of interest: the key role of leadership and management in sustaining a solid performance ecosystem.
---
If you are interested in learning more about employee performance, head on over to our marketplace, where you will find all the resources you have ever wanted. Moreover, if you would like to measure the current maturity level of your employee performance management, we invite you to use our GPA Unit's employee performance audit.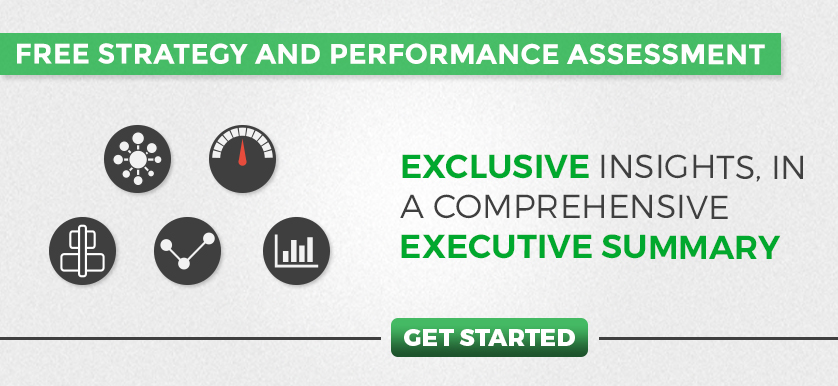 Tags: Employee Motivation, Employee Performance, Work motivation