Emerging green economy performance measurement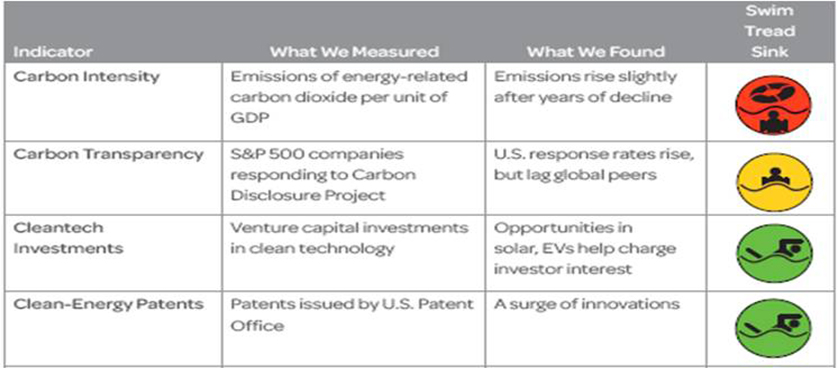 The recently launched report, State of Green Business 2011 (Makover et al., 2011), at its fourth annual edition, aims to measure the impact of the emerging green economy, highlighting the main trends for 2011 regarding corporate sustainability efforts.
This year's report indicates a dramatic shift occurring in mainstream business, as companies are thinking bigger and longer-term about sustainability. Even during economically challenging times, companies invest more and more in their sustainability activities, making important commitments in this area:
FedEx committed to improve vehicle fuel efficiency by 20% by 2020;
Panasonic unveiled a three year plan "Green Transformation 2012" – laying the groundwork for it to become the world's leading "Green Innovation Company", by 2018, on Panasonic's 100th anniversary;
Walmart pledged to sell $1 billion of fresh produce sourced from 1000 small- and medium-sized farmers;
Nec Corp., the largest PC maker from Japan, indicated investment plans of $1.1 billion over eight years in battery and smart grid technologies;
Procter & Gamble made a commitment to power all of their factories with renewable energy within the next ten years.
The impact of these efforts will only be known in the years to come, green and clean innovations being considered the path forward to growth and perhaps, to long term profitability.
For measuring performance of emerging green economy, the GreenBiz Index is used  as a representative selection of indicators that reflect in aggregate, the progress of U.S. companies in 20 aspects of environmental performance – from operational efficiency to employee commuting to investments in clean technologies (Makover et al., 2011).
The GreenBix Index: Summary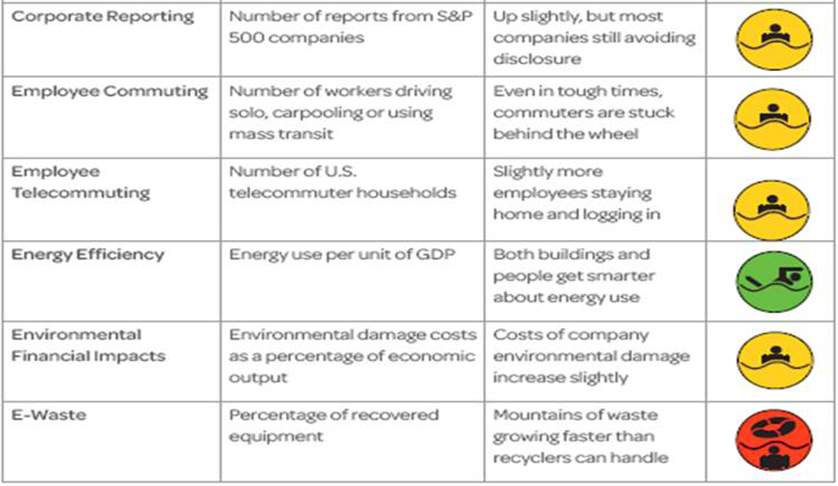 The progress compared to targets is indicated through the colored icons: "swimming" – making progress, "treading" – standing still and "sinking" – falling behind. The results regarding the GreenBiz Index, indicate that while some green practices are strongly swimming (paper use, recycling, investments in clean tech), there are many others that are simply treading water or sinking.
For more insights on Key Performance Indicators (KPIs) and performance measures for Environmental Care, please visit the smartKPIs.com library of KPI examples.
References
Image Source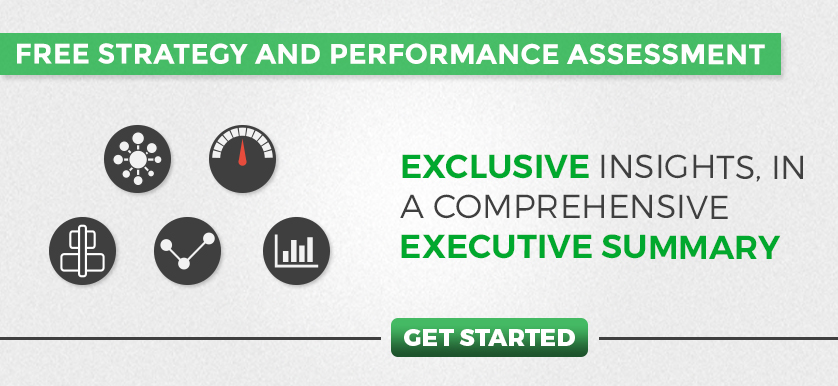 Tags: Environment performance, GreenBiz Index, Panasonic, Performance Measurement, Procter & Gamble, Sustainability performance, Walmart