2010 Environmental Performance Index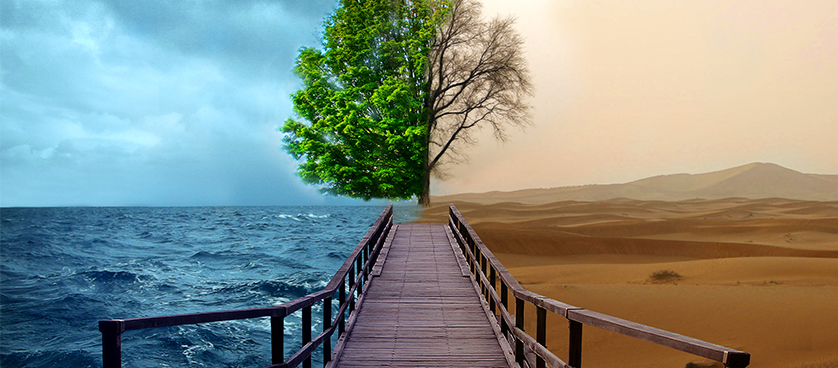 Environmental issues are today a hot topic on almost every government's agenda. As the 2010 Environmental Performance Index (EPI) report states "there has never been a more pressing need for effective environmental policies as there is today".
The 2010 Environmental Performance Index addresses these issues by providing a structure that grounds environmental policy-making in a set of 25 carefully selected quantitative indicators from an extensive review of the scientific literature and consultations with experts in different fields.
The set of 25 performance indicators grouped in two major areas, ecosystem vitality and environmental health presents the most relevant and pressing environmental issues the world confronts with (EPI, 2010). A data visualization graphic outlining the weighting given to each KPI (Key Performance Indicator) in the overall Environmental Performance Index can be viewed below.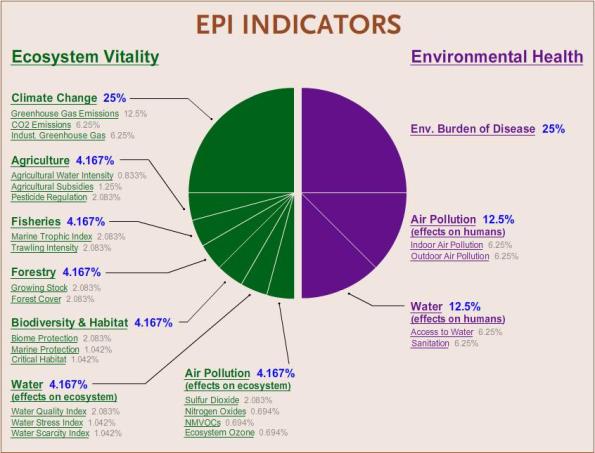 Source: website, Environmental Performance Index 2010
The 2010 Environmental Performance Index draws upon ten years of research, six previous environmental sustainability reports and compiles the feedback of more than 70 governments and hundreds of policymakers from around the world.
Among the most important purposes for which the 2010 Environmental Performance Index was envisaged are to:
Highlight current environmental problems and high priority issues
Track pollution control and natural resource management trends
Identifying most efficient practices and policy models currently used
Identifying ineffective efforts in order to close them and redeploy funding
Provide a common base for cross country and cross sector performance comparison through benchmarking
The 2010 EPI ranks 163 countries according with the 25 performance indicators by 5 categories of scores as can be seen in the bottom right corner of the image below. Additionally by clicking on the image you will be redirected towards the online application and be able to access and experience a detailed 2010 EPI data visualization tool.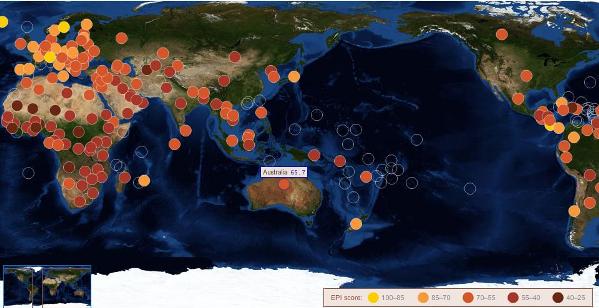 Source: website, Environmental Performance Index 2010
According with the 2010 standings the first four countries and the only ones who are scoring in the 100-85 interval are Iceland (93.5), Switzerland (89.1), Costa Rica (86.4) and Sweden (86.0). From the 163 countries that are ranked most of them scored in the 70-55 interval (73 countries) and 55-40 interval (53 countries). Data for the first 50 ranked countries can be visualized below. For more details on the complete ranking you can access the complete report by clicking in the links listed in the reference section.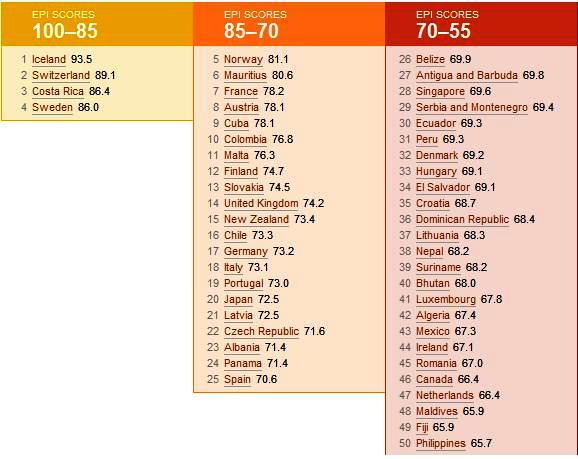 Source: website, Environmental Performance Index 2010
For more information on Key Performance Indicators for environmental protection visit the smartKPIs.com KPI examples functional area, CSR/Sustainability and Environmental Care.
References
Tags: Environment performance, Performance Measurement, Sustainability performance