Email use remains strong despite social media buzz
Merkle, a US based provider of fully integrated customer marketing solutions, released at the beginning of 2010 a ten page report with the title "View from the Social Inbox 2010 – Actionable Information for Marketers".
The report presents original findings about social media users' attitudes and their behavior related to using social media versus email. Here are some of the highlights:
"Time spent with personal, or social, email to friends and family is unchanged from last year, with 71% of respondents spending 20 minutes or more weekly. These numbers suggest social email use remains strong, contradicting earlier speculation that social networking would quickly replace traditional email use."
"Active social networkers are more likely to be avid email users, as measured by time spent with social email as well as number of times checked daily. Nearly two-thirds (63%) of social networkers use the same email account for their social networking messages and the majority of their permission, or opt-in, email."
"Social networkers are twice as likely to use mobile email (28% vs. 14%) and be "hyper email checkers" compared to their non-networked online counterparts – 50% of mobile email users check their personal email four or more times daily versus 32% of non-mobile users."
The image below presents the difference in behavior between users of social media (in blue) and non-users of social media (in red).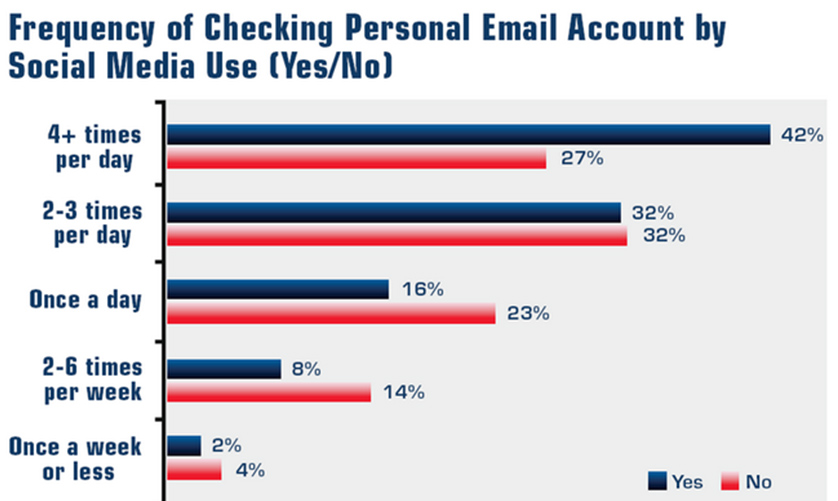 This is a clear example on how indicators can provide relevant information about a certain area, informing decisions. Based on the information, email marketing continues to be a key communication tool for reaching potential and current customers. Measuring the email marketing performance is done through a variety of metrics, many of them listed in the library of KPI examples available on www.smartKPIs.com:

Note:

The study "View from the Social Inbox 2010 – Actionable Information for Marketers" was conducted through an online survey of 3,281 U.S. adults age 18+ during the fall of 2009, by Merkle.  The report is available for free at the following link: www.merkleinc.com/viewfromsocialinbox2010.

References:

Image Source: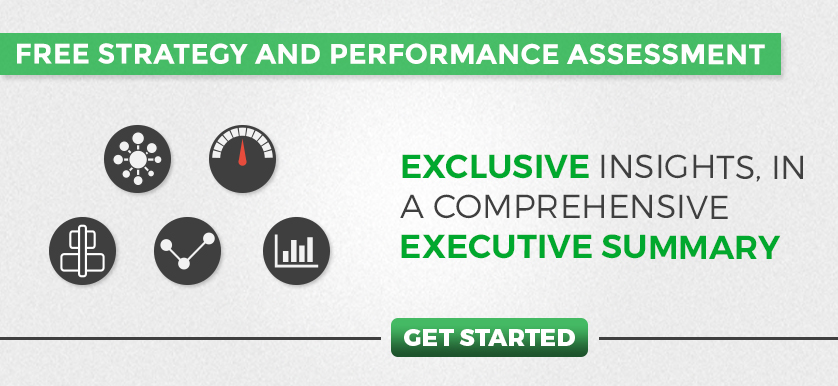 Tags: KPI in Practice, Marketing performance, Merkle, Performance in USA, Social Media performance