Facebook overtakes Google, becoming the most visited website in US . For now…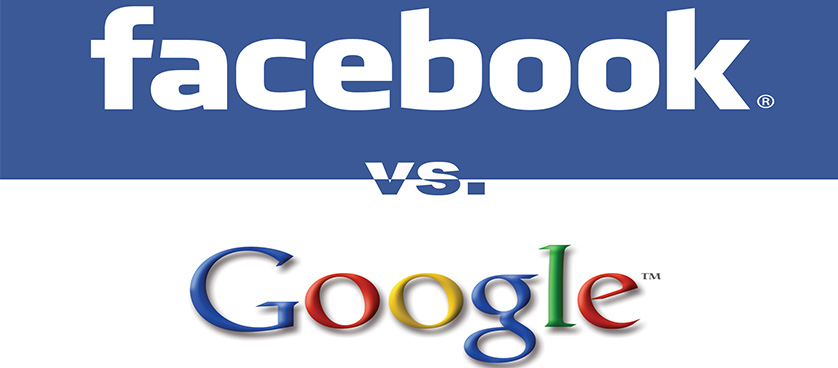 In the second week of March 2010, Facebook surpassed Google in the US and became the most visited website for the week, according to a report from Experian Hitwise, a global information services company. Facebook accounted for 7.07 % of all Web traffic in the United States in that week, while Google accounted for 7.03 % of all traffic. This marks the first time Facebook has posted a weekly traffic volume over Google.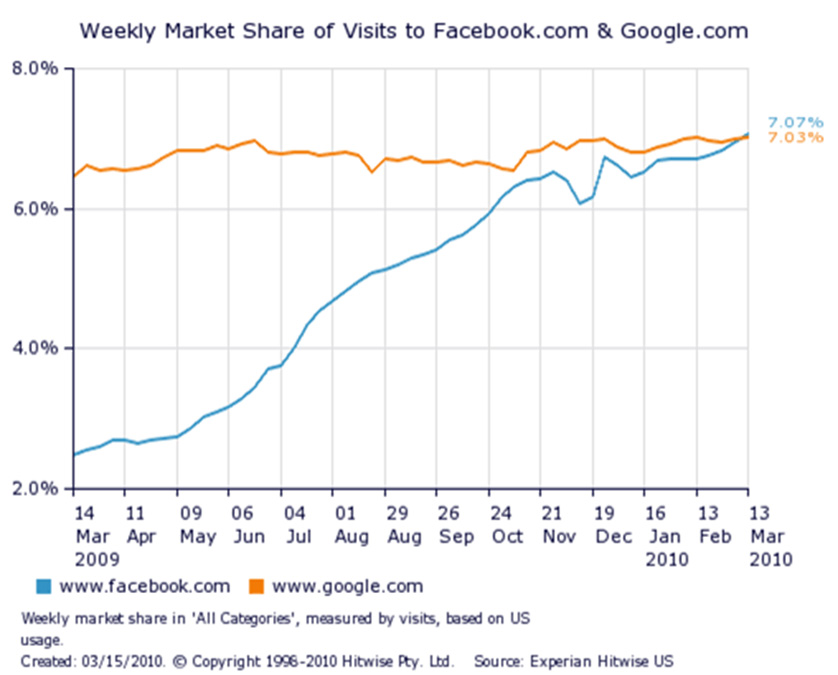 On a daily basis, Facebook overtook Google on 3 previous occasions prior to the weekend of March 6th and 7th 2010: on Christmas Eve, Christmas Day, and New Year's Day 2009.
The market share of visits to www.Facebook.comincreased 185% during March 7-13, as compared to the same week in 2009, while visits to www.Google.com increased 9% during the same time frame. Facebook totaled 400 million worldwide users as of February, up from 200 million in April 2009.
The Key Performance Indicators that were used for the ranking done by Experian Hitwise are:
% Market share of visits
% Increase in market share of visits
# Users
For more performance indicators in this area, visit the Library of KPI examples for Online Presence.
References:
Image Source: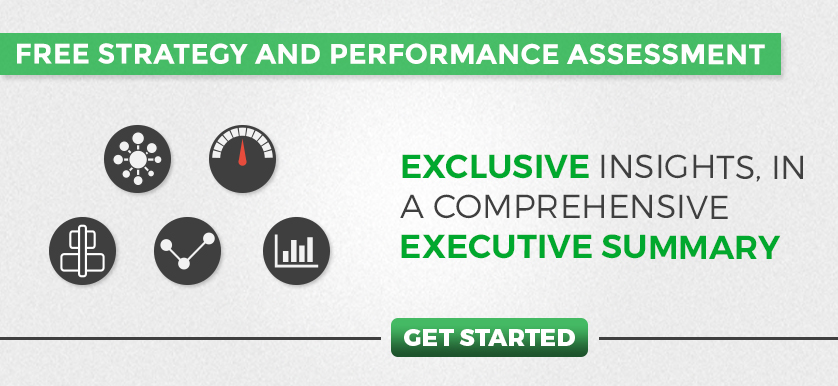 Tags: Facebook performance, Google, KPI in Practice, Performance in USA, Social Media performance