Discussing the Role of Performance Measurement in Developing Industrial Services with Sanna Pekkola, Minna Saunila, Tero Rantala and Juhani Ukko, at the 2014 PMA Conference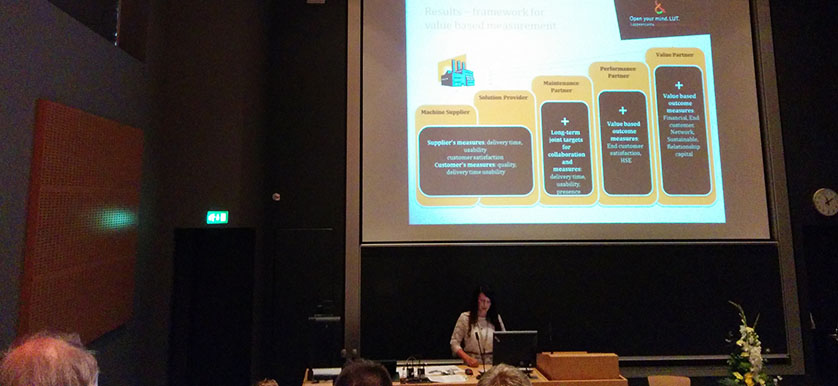 On the second day of the 2014 PMA Conference, Sanna Pekkola, Senior Researcher at Lahti School of Innovation, of the Lappeenranta University of Technology in Finland, along with Researchers Minna Saunila, Tero Rantala and Professor Juhani Ukko, of the same school, held a presentation that looks into the role of performance measurement within industrial services.
Titled "Role of Performance Measurement in Developing Industrial Services", the research was conducted on a 2 case set of industrial maintenance networks. The emphasis being placed on maintenance services, the researchers point out to the fact that in today's turbulent market, which nurtures competitiveness, such services have been consistently outsourced. Given this redistribution, network-level performance management systems are in order, the authors find.
 Their results highlight the current status performance management has within maintenance networks and brings forth a cooperation model where there are no joint measures for operational efficiency, from both machine suppliers and solution providers.
 On the other hand, the researchers have found that service providers have customer-imposed performance measures at the partner level.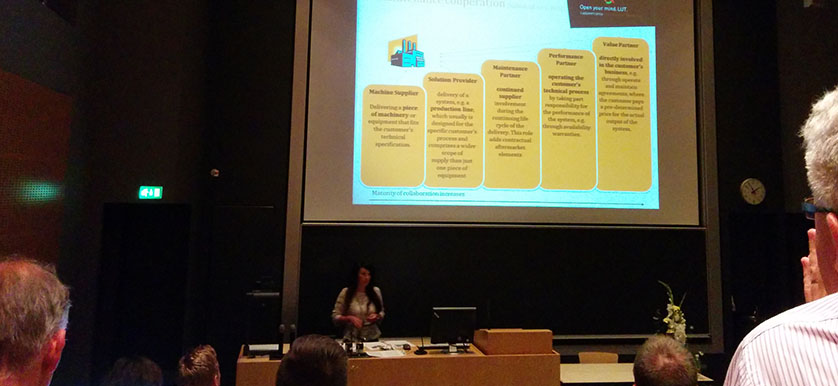 Integrating the results obtained within the research, the authors have pinned down the following framework for measuring corporation and networking value:
Machine supplier and solution provider cooperation – where they need to understand customer needs and expectations;
Maintenance partner cooperation – ensuring maintenance for a product or machine's entire life cycle;
Performance partner cooperation – a structured cooperation where you have measures for efficacy and effectiveness, within a maintenance process;
Value partner networking – the more sophisticated, elaborated form, which involves joint efforts in sharing information, planning and coordinating activity towards achieving a set goal.
The authors conclude with reinforcing the essential role of implementing an effective measurement system, for ensuring adequate and efficient maintenance service management.