Confessions of a Former Chief HR Officer, with Tim Savage at HR Summit and Expo 2014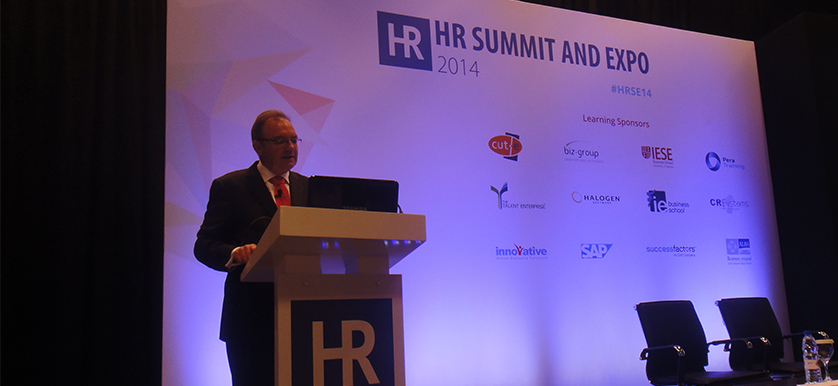 As part of the new "HR Strategy Series" at the HR Summit and Expo 2014, Tim Savage, the former Chief HR officer for Jumeirah group delivered the presentation "Confessions of a Former Chief HR Officer".
Tim Savage shared insights into the business skills a CHRO should have and the challenges HR must face and find flexible solutions for once it reaches the top of the leadership hierarchy.
Basing his belief on Theodore Roosevelt's saying, "The more you know about the past the more prepared you are for the future", Tim Savage strongly advices the use of a timeline, in order to build the future of an organization based on its past experience. Two main points that should be taken into consideration when developing the strategy are:
What was good and you want to bring with you (keep doing);
What was bad and what to leave behind (stop doing).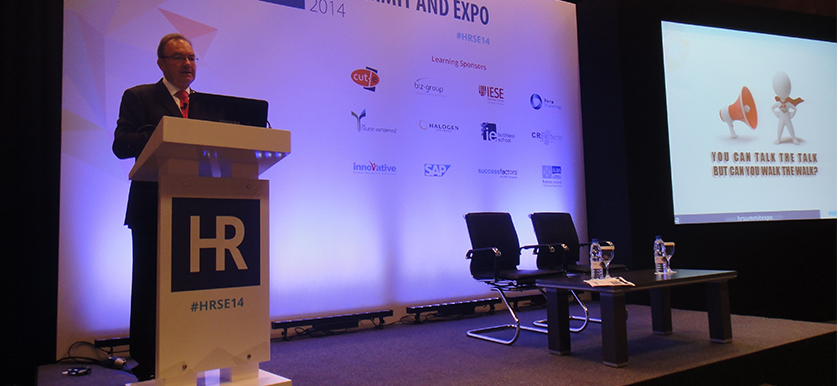 One of the key points of Tim Savage's presentation was the focus on work interactions and relationships. Some of the main pieces of advice he offered were:
Ask employees "How do you think you can contribute to the success of the organizations?" Make people think about their clients and how they can add value for them. If people understand their contribution to the strategy and they have the tools, the way to contribute – they will contribute;
Develop rules of conduct: as people come from different working environments, they must be told what behaviors and attitudes are expected in the current position;
Give people clear directions, autonomy, flexibility to be creative, provide the sense of achievement;
Take the time to reflect on questions such as: Am I on the right track? What am I doing? Why am I doing it?
Tim Savage concludes by emphasizing that employee engagement should be approached from two different perspectives: on what side – what we promise to employees, and on the other side – what we want our employees to be, to become.
Tags: HR Summit and Expo 2014, Human Resources performance, Performance in UAE