On building global leadership with Marshall Goldsmith at HR Summit and Expo 2014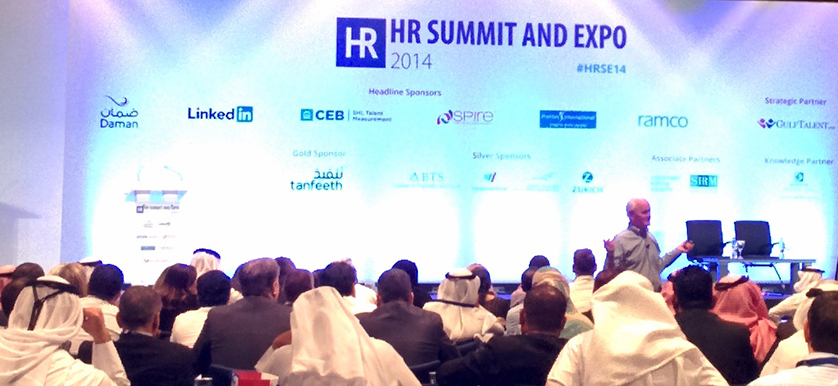 One of the Guru Sessions of the HR Summit and Expo 2014 was offered by Marshall Goldsmith, who was recognized as one of the fifteen most influential business thinkers in the world in the global bi-annual study by The Times and Forbes.
His presentation, Building Global Leadership, focused on explaining why the skills of today's global leaders won't be enough and why tomorrow's leaders won't resemble today's.
Some of the insights he offered on developing yourself as a leader are:
Think – avoid speaking when angry;
Thank – avoid punishing the messenger, do not punish people who trying to help you;
Do not focus on personal ego and pride;
Respond – offer 360 degrees feedback;
Beyond just analysing the past, ask ideas for the future;
Involve – talk to people, ask for input;
Change – "Can people change? Definitely. Will they change? Maybe". In this matter, he also considers that the best approach is changing one thing at a time, instead of trying to change everything.
Follow up – the key to making change last is leadership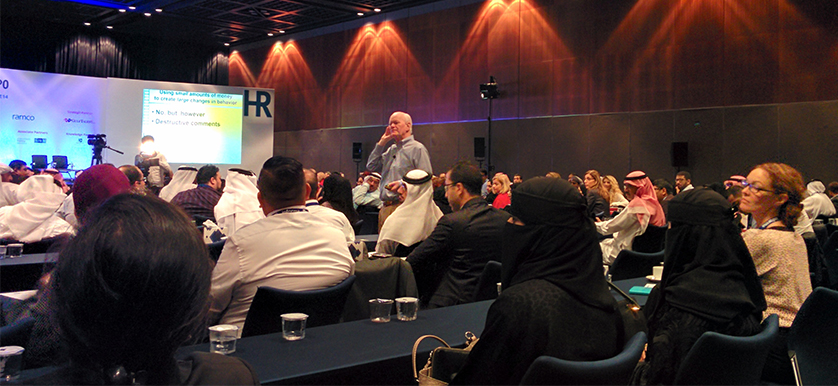 When it comes to coaching, Marshall Goldsmith offered three important pieces of advice:
The most important factor for success change is the client, not the coach;
Do not make coaching about your own ego;
If they do not care – do not waste your time.
Marshall Goldsmith considers that changing perception is much more difficult than changing behaviour, and follow-up is essential when intending to modify these two elements.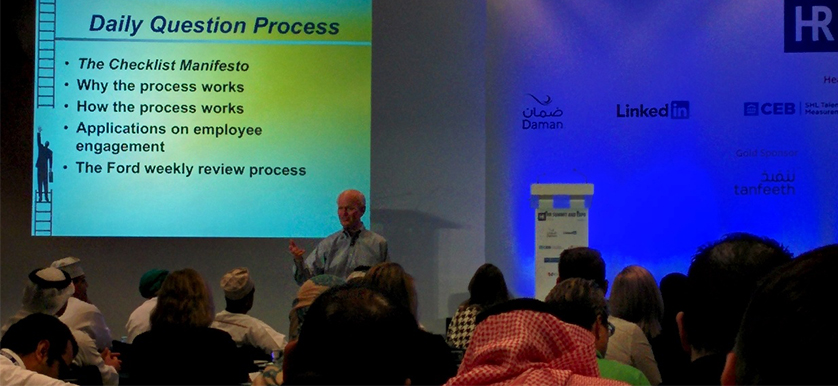 He also approached the topic of engaging employees. On this matter, the author and editor of over 31 books considers that three elements are missing in the engagement equation, namely:
Reward systems, training, leadership, clear goals and a friendly workplace;
Focus on internal factors, as there is a nearly universal over emphasis on external factors in engagement;
Focus on employee self-engagement.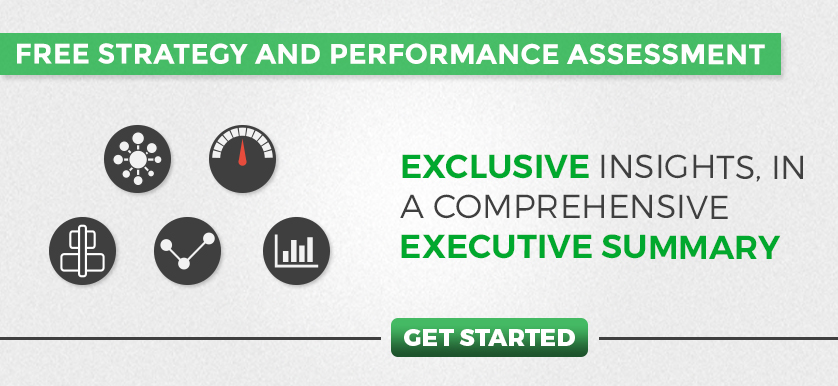 Tags: HR Summit and Expo 2014, Human Resources performance, Performance in UAE