Creating a Better Education System in Atlanta with the Balanced Scorecard
Before the invention of the Balanced Scorecards, organizations and companies used financial and/or quality operations and programs to measure how well they performed. This becomes problematic over time, as those factors do not directly contribute to the organization or company's strategy. However, with the basic principles of a Balanced Scorecard, any organization or company can obtain major benefits, by understanding that:
One cannot govern it nor make it better, when it cannot be measured
Measurements give people motivation
This is especially true in education, and as an example, we will showcase the Atlanta Public School System. According to an article from the AASA – The American Association for School Administrators, the Balanced Scorecard has dramatically improved Atlanta's public schools when it comes to students' academic performance and decreased student absences.
The key is to not only create strategy, but to also put strategy as the core factor in leading and managing. The Atlanta Public School System successfully uses five basic pillars in creating a strategy-focused management:
Push changes with strong leadership
Turn education strategies into practice
Shift the organization towards a strategy
Make fulfilling the strategy's objectives as being every individual's job
Turn strategy into a continuous process
Push changes with strong leadership
Superintendent Beverly Hall, the Atlanta district leader, drives the public education system with a clear strategy and vision regarding their objectives.
This is quintessential, as it helps with implementing the former. Without a clear vision and strategy, one will not know the direction where their organization currently is and where it will be heading.
Turn strategies into practical terms
It is important to develop strategies that can be easily understood, since these contain the steps needed to improve the organization. In Atlanta, Alexis Kirijan, Chief Strategy Officer for the Atlanta Public Schools, is the one responsible of annually changing and shifting objectives and targets.
By doing so, the public schools of Atlanta were able to get more funding from foundations, as transparency and a streamlined process became the main pillars on which future improvements would be built.
Shift the organization towards a strategy
Once a strategic plan is set in place, around the vision of leader, the next step is to bring these two elements into the organization and break down any existing limits and barriers. Moreover, such strategies usually require an interconnected effort, which is why it is crucial to explain to every member of the unit how he or she helps in fulfilling and contributing to the end goal.
By implementing a top-down system in Atlanta's education system, their schools were able to reset themselves on the right track and become held accountable for their performance.
Make fulfilling the strategy's objectives as being every individual's job
Once they are committed to shift the organization towards one strategy or another, they are able to understand what must be prioritized and those that are less important. It is essential to implement the strategy in both incentives and individual objectives as to get a bigger picture of what should be achieved first.
In this case, after using the balanced scorecard, schools in Atlanta understood what the people of the district wanted and how to do it. Therefore, all units share the same strategy to fulfill the big picture.
Turn strategy into a continuous process
Remember – upon starting to use the Balanced Scorecard, strategies are implemented continuously and not annually. The Atlanta school administrators now know that short-term success is appreciated, but long-term improvement and benefits are the key goal. The Balanced Scorecard helps one know what his current status is and how he can advance even further.
All in all, creating a strategy is only the first step – implementing it is a whole other story. By entertaining a strategy-focused management approach, leaders can analyze the cause-and-effect relationship behind a strategy, improve top to bottom performance, focus on and prioritize certain goals and motivate everyone to understand what and how they can fulfill the overall plan.
The Atlanta Public School System is a noteworthy example in this sense, proving that Balanced Scorecards can help with obtaining better educational achievements.
Image sources: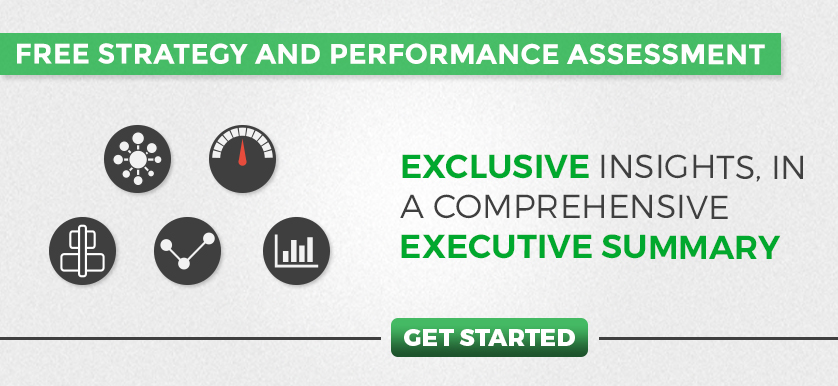 Tags: Balanced Scorecard, Education performance, Performance in USA