Balanced Scorecard Saudi Arabia 2011 – smartKPIs.com correspondence from Riyadh – Day 4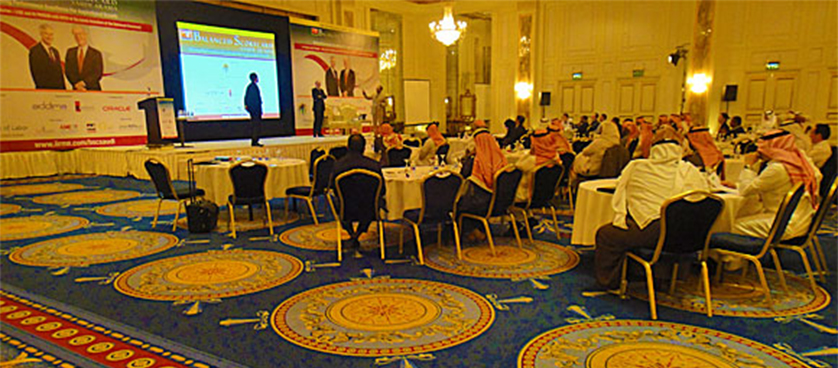 The final day of the Balanced Scorecard Saudi Arabia 2011 continued on the same note as the previous day, with presentations of best practice Balanced Scorecard implementation and utilization.
Among the topics covered where:
A journey of strategic turnaround – Implementing the Kaplan/Norton Strategy Management Process;
Embedding the Balanced Scorecard by engendering a true performance culture;
KSA Ministry of Labor – Master strategy mapping;
A two dimensional look at strategy development and execution in an unpredictable, dynamic industry and how Balanced Scorecard helps;
Why Liebherr Mining Equipment Company decided to use a Balanced Scorecard and what are the positive aspects of it?
Collecting, aggregating, recording and automating relevant useful data for the Balanced Scorecard process;
Holistic Performance Management Philosophy – a successful proven approach in developing and implementing strategy in government organizations.
Among the presenters where representatives of Saudi Goody Products Marketing Company (KSA), Zamil Industrial (KSA), Ministry of Labor (KSA), Liebherr Mining Equipment Company (USA), Tabuk Agricultural Development Company (KSA) and Securities and Commodities Authority  (UAE) – Winner of the Emirates Award for Government Excellence in Performance Management, Sheikh Khalifa Government Excellence Programme (UAE, 2010).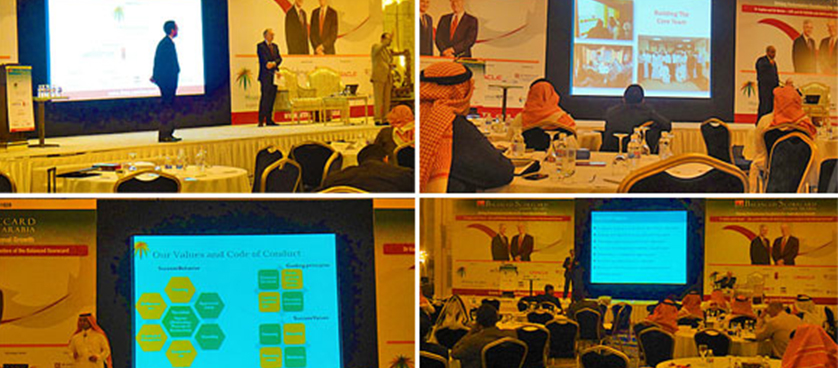 One of the highlights of the final day of the Balanced Scorecard Saudi Arabia was the study case delivered by Dr Mohamed Moustafa Mahmoud, adviser at the Saudi Minister of Labor, Vice President – Organizational Development, Savola Group and Executive Director of Madinah Institute for Leadership and Entrepreneurship (MILE, KSA).
The topics covered detailed the Balanced Scorecard implementation and cascading process for Jeddah Municipality. The Balanced Scorecard system utilized by the Jeddah Municipality is among the most transparent and comprehensive ones. A catalogue of all KPIs monitored by the municipality is also available online.
Stay connected to smartKPIs.com for updates from Balanced Scorecard events! The next event, Balanced Scorecard Forum Dubai 2012, will take place between 21-26 April 2012 at The Address Hotel, Dubai Marina, UAE.
Tags: Balanced Scorecard, Performance Appraisal System, Performance in Saudi Arabia, Performance Management, Performance Management Events, Strategy Execution