6 Performance Management trends in 2011

smartKPIs.com Performance Architect update 38/2011
As we are half way through 2011, it is an excellent time to take stock of the trends shaping up in the performance management space this year.
The link between organizational performance management and risk management. The topic of linking enterprise performance management systems such as the Balanced Scorecard to risk management has been discussed for some time now. The buzz around the topic accelerated this year with the topic being prominently on the agenda of the Balanced Scorecard Forum in Dubai, where a number of speakers including Dr. Robert Kaplan and Paul Niven addressed it. The question for many is who will be the first author to write a book dedicated to this link. Dr. Kaplan seems to be in pole position, with several of his recent presentations addressing the topic and a declared research focus on measuring and managing organization risk.
The Australian flavoured ISO 31000 risk management standard has been around for almost 18 months now and can certainly use some help from the Harvard Business Publishing marketing machine in popularizing the topic and raising the profile.
Data visualization. Some of the benefits of visualization are that it helps in generating insights from unstructured data, while supporting communicating these insights to a wider audience. Proof of the ever increasing role of data visualization in communicating performance outcome is the co-optation of Edward Tufte, a leading visualization expert in the Recovery Independent Advisory Panel of the Obama Administration. His insights were essential in the design of www.recovery.gov and a recent article about Tufte introduces him as "the graphics guru to the power elite who is revolutionizing how we see data". Today data visualization is used across industries and popularised by an ever-increasing number of infographics on topics that range from digital media to economics and social aspects.
Performance management in government and mandated by government. A number of countries have already enacted legislation that establishes the right and/or obligation for employers to establish criteria of evaluating the performance of employees, others are in the process of doing so (a recent example is Romanian labor law). In addition, countries such as Malaysia use KPIs to evaluate the performance of public service organizations and even MPs, a model that continues to gain ground. In the USA, a new bill was signed by President Obama in January 2011, representing the first major revision of the 1993 Government Performance and Results Act, outlining major changes to public sector performance management.
Transparency of performance reporting. We have gone a long way from performance results being in the exclusive domain of decision makers. Technology and changes in human dynamics facilitated both the will and means for disseminating performance data to wider audiences. Intel now making the performance report of its IT division available online. Federal IT spending in the USA is publicly available at www.ITDashboard.gov and in Australia, the performance profiles of over profiles of almost 10,000 Australian schools are available to the wider public on www.myschool.edu.au. The trend of performance transparency is likely to continue, in our information driven society.
Social media metrics and web analytics as ambassadors of performance management. The ubiquity of social media and the availability of data make it easy to ponder on figures and their meaning, introducing vast numbers of Internet users to concepts related to performance management. Questions such as 'How do you measure social media Return over Investment?' are asked more frequently and illustrate the increasing sophistication of measurement in this area. At the same time, Google Analytics is perhaps the most used free performance management reporting tool available today and an excellent resource to illustrate what performance management is about. It provides the data, reporting functionality, KPI selection/configuration, training and communication tools in an integrated seamless experience.
Happiness and performance. The link between performance and happiness is an area of increasing interest for both researchers and the general public. The change of perspective from managing performance as driven by the corporate agenda to managing performance for living a more balanced and fulfilled life (both corporate and personal) has the potential to transform attitudes and approaches to performance management. Several speakers at a recent conference in Australia dedicated to the topic of Happiness and it causes discussed the role of doing and achieving in the context of happiness. Measuring happiness is not easy, but research is underway measuring how happiness varies based on location, activities, people and time among other factors.
Stay smart! Enjoy smartKPIs.com!
Aurel Brudan Performance Architect, www.smartKPIs.com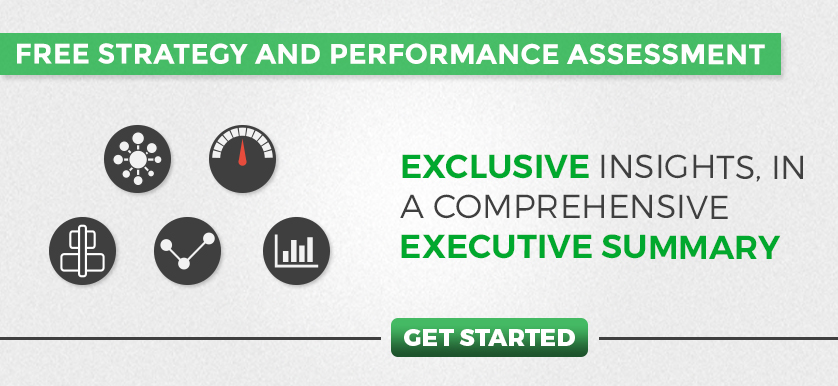 Tags: Performance Architect Update, Risk Management, Robert Kaplan