3 Steps to Excel in Lead Management Processing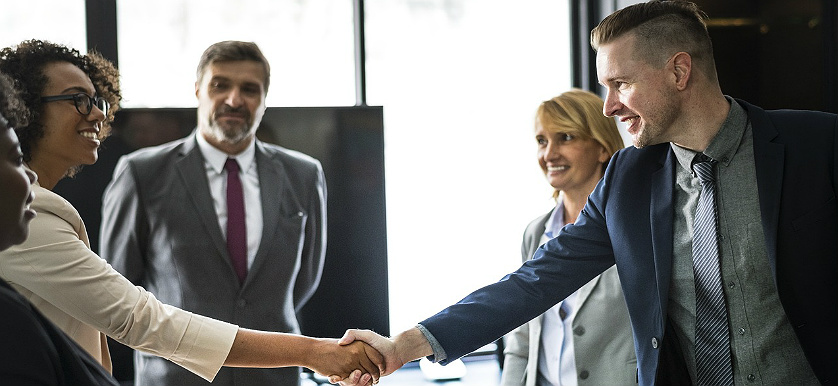 According to surveys done in Western Europe, the quality of leads is one of the main problems of marketing. Generating, measuring and acting upon leads is done through a business process known as "lead management".
Understanding and implementing the binding mechanism related to how customers buy – and not how we sell – is the principal difference between the new and old revenue machines, especially with its completely different constructive concept, which gives that desired excellence energy.
Lead management is relevant for all goods and services, given that before a client purchases anything, they study the market, search for the most worthwhile offers and have the ability to renege on their endeavour at any step.
However, if this is a B2B deal, with a long sales cycle, or if we're talking about B2C companies whose products are quite expensive, such as acquiring a house or a ventilation system, expensive insurance or a tour, communication services or opening a bank account, the buyout process will be much more prolonged, with different challenges.
Here we want to share with you several steps concerning the lead management process which inevitably will boost your sales.
Identify effective lead attraction channels
The process of managing leads begins with generation, the purpose of which is to attract the maximum number of potential customers to the site. At this stage, the main task of the marketer is to determine the most effective channels of attraction.
Using specialized marketing automation systems and lead management software, you can track and save your entire website history, from finding out the number of site visits and traffic sources, to analyzing conversion rates and  the cost of attraction in each client's profile.
Afterwards, the marketer embarks on the next task – stimulating the visitor to "open their face".
Identify the customer and their needs
Most people attracted to a website will never go there again, unless they are engaged with in a dialogue during their very first visit. As a result, don't hesitate to use web analytics, when developing your own lead management system, because it will help you take the first step in this direction.
By being able to portray your website visitor, track the number of pages that they have viewed or the amount of time spent on said pages, you will be able to recreate a rather compelling depiction of your target audience and you'll know what they want when it comes to engagement.

For example, by providing relevant information to users searching data for their custom essay, you'll be able to map out which topics are the most popular and what your would-be writers should cover. With that said though, many times simply looking at analytics won't be enough and you might need some extra information. This is when you create a pop-up form for users to fill in during their stay on your website.
This can include various pieces of information such as preferred topics, authors or style of writing. Moreover, your landing page, which will receive traffic from different channels, can provide a subscription shortcut to special offers, offer a way to order goods or request registration information for them to view certain materials. In doing so, you can also help promote some other means of staying in contact with your users, such as a newsletter.
You can mention on the form that by providing you with certain details, they will automatically be listed to receive your monthly newsletter, which gives them the opportunity of being the first to read up on new content.
People most often share personal information only in exchange for something valuable to them and are far from always ready to leave their data just at the request of the company, so make sure you offer something worthwhile on your end.
Grow customer demand for your product
So, you are ready to work with a client, but are they ready?
Lead-scoring will help find the answer to this question. This is a tool that allows you to assess your lead's maturity level, analyzing its offline and online activity.
For effective scoring, one of the most often used methodologies is BAD, which consists of 3 elements:
BANT – Budget, Authority, Needs & Timescale
Activity – online and offline human activity associated with your product
Demographic – information from the client's profile
To assess the parameters of Activity and Demographic, modern marketing automation systems track customer responses to particular marketing activities: clicks on a newsletter, e-book downloads from your site or product page views. The system automatically calculates points and generates a list of leads that highlight a user's maximum interest level in buying your product.
For those elements – whether they're articles, products or services, which have not scored enough points, the company can continue communication, nurturing needs with the help of relevant content: webinars, educational materials and so on.
Finally, to make sure that the customer is really interested in a product or service, the internal marketing team must do a test check. At this stage, the main task is to clarify the parameters of BANT: Budget, Authority, Needs, Time.
If the lead has all four indicators checked, then it must be transferred to your sales team instantly. With the information collected during the lead management process, the manager in charge should quickly let the lead go through all the stages of the sales funnel, all the way to a closed deal.
In order to ensure that your whole process transpires like clockwork, follow the above-mentioned steps to automate marketing. If you already have a system in place, use this information to strengthen and improve it.
By doing this, your lead management system will help the marketer quickly navigate through all the stages of working with the client, offering them an unforgettable experience that is so relevant in the moment, it will grow their desire to interact with you next time.
According to research by companies such as Aberdeen Group or Agile CRM, companies using CRM and lead management increase the volume of their average transactions by 40%. So why haven't you implemented such a system yet?
---
About the author: Josh Carlyle is a content writer and marketing strategist at Write my essay today. He is highly experienced in website copywriting and business management. Creating content for Writing Guru, Josh has comprehensive knowledge in Internet marketing and online writing services and has been sharing his insights on the blog for almost five years.
Image sources: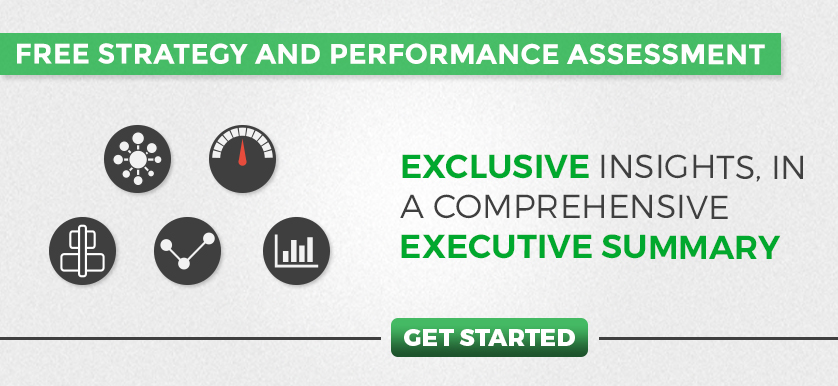 Tags: Analytics, Business Strategy, Lead Generation, operational performance