Why training adds value to developing companies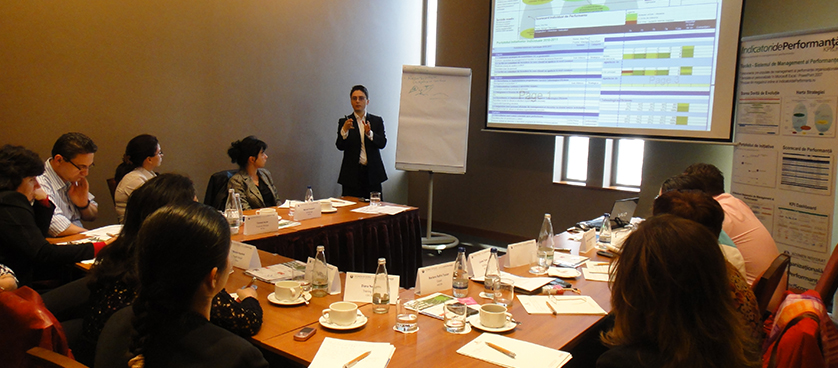 When it comes to performance, there are several keywords that are linked to the term: plans, goals, technology, objectives, scorecards, dashboards, training, communications and many more. In today's post, we are going to discuss the importance of one of these tools, namely training and set some guidelines for using it in developing companies.

Training is quite often provided in companies worldwide. The purpose of this relies on the value added to the company and the quality of staff provided. Employees have begun to express their desire to participate in training programs, whether they are provided by the company they work for, or by other institutions. The reasons they give for this is the need for information and the fact that they feel a certain training program may improve the quality of their work and also the quantity of activities well performed.

Victor Lipman, a contributor editor to Forbes.com, talks about a variety of reasons why training is neglected is some companies and discusses the ways in which this can be changed. The guidelines he provides for this are good to take into consideration by companies that minimize the effects of training on their performance management system.
Focus on the future. So many businesses are constantly expressing a lack of interest towards their future as a profitable organization. Managers tend to focus more than needed on the "here and now", which may prove harmful on the long-term. The key to properly use training programs is to constantly relate them to the future.
There's always time for important activities. A great deal of managers use the excuse of lack of time for not engaging their employees in training programs. The truth of the matter is they do not see training as a valuable managerial function. A well-organized performance management system includes training programs that are fit for every organization's needs.
People engage if you engage. Employees will quite often take part in programs that are offered to them by supervisors is they see the latter are really keen on their participation. If managers are genuinely engaged in making training programs truly useful to their employees, then the latter will feel more committed to showing results both in the training program and in their daily activities afterwards.
Training helps build loyalty, which in turn increases productivity. Related to the above point, this emphasizes the fact that showing genuine interest in someone builds loyalty. Loyal employees develop a greater sense of engagement, which increases productivity.
Talented people show a natural desire to advance and express gratitude towards the support they receive. A Harvard Business Review study reveals that young employees want training, mentoring and coaching in the career they pursue. And why not give them that? Training, mentoring and coaching will only create valuable employees to organizations, which in turn will increase productivity.
A list of KPIs can be provided to help with organizing training sessions:
% Training objectives met
# Training courses offered
% Actual training tracks
# Industry training needs
# Surveys of trainee satisfaction
% Training session actual attendance rate
Performance management is a concept that needs great attention. The implementation of performance management systems requires time and qualified individuals. As one of the most important stages of a performance management system, training requires a great deal of interest from the part of managers and from employees alike. Developing companies mostly need to organize training programs in order to ensure a better productivity rate and to set in the business world as the beneficiaries of a well-trained and capable team.
References:
Image source:
Tags: Education and Training performance, Performance Management, Victor Lipman