Web Design Trends for Success in 2018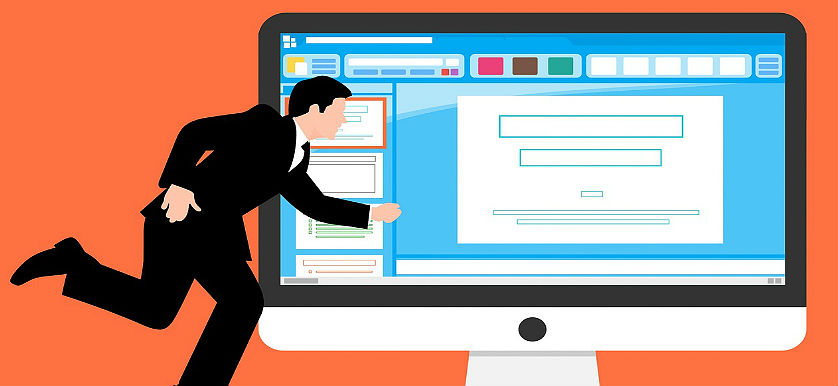 A creative design draws attention, while intelligent content builds interest and develops passion. However, we need to start with one step at a time. How do we draw attention?
First off, a website's design has to be simple, functional and futuristic. 48% of people cite a website's design as being the number one factor in deciding the credibility of that business. Moreover, a whopping 94% of individual credit a site's design as their main reason for rejecting or mistrusting it.
In addition to this, 38% of people don't actively engage with a website if its layout is boring or unappealing. Even more so, if given 15 minutes on any website of their choice, 67% of people would prefer reading something beautifully designed rather than something plain and dull. Furthermore, 67% of online shoppers are more likely to buy from a website which is compatible with mobile phones.
So now that we know this, how can we use this newly-gained knowledge to enhance our own websites? Fortunately, the people at Fullestop.com have put together a nifty list of 10 essential web design trends to follow in 2018, in order to maximize your online potential.
Vibrant colours and bold font
Bright hues and the bold font seem to be the design trends sticking around for now. Colours and fonts increase web recognition by about 80%, whilst serving to quickly grab a user's attention.
Asymmetrical grid
Supporting the ultra-modern design style, 2018 demands are built around neutral space and irregular layouts. While the appeal of an asymmetrical layout is distinctive and can be aesthetically pleasing, this is still quite experimental, so try it out and see how it goes for you.
Advanced scroll-triggered animations
Use scroll-triggered animations in new ways, in 2018. A minimalist, educational and strategically designed scroll-triggered animation will clean up the look and feel of your website, as well as help with increasing conversions.
Scalable vector graphics (SVG)
SVG is going to overtake all other graphical formats in 2018, given their incredible scaling and ability to deliver better multimedia experiences without slowing down a website's speed.
Voice and natural language search
The future of web design does not have to be 100% visual. It can be audible as well. Although integrating the world of voice and language search/detection has a long way to go still, we're slowly but surely beginning to see it prop up in more and more places.
Progressive web apps
Blending the best of web and app behaviours creates what is known as a progressive web app. 2018 will see many elements of mobile apps, like animated page transitions, push notifications and splash screens on websites, giving them the appearance of a web app.
Subtle animations
Small, simple animations can always surprise and delight users. A little bit of movement within the design itself engages visitors and can act as a source of information as well.
Internet of Things (IoT) and the chatbot
Connecting web services to the IoT and integrating chatbots to better deal with customers will continue being one of the top trends in 2018. This interconnected and brilliant technology has brought a great paradigm shift in the design process.
VR videos
Given the wide availablity of VR setups on the market right now, expect more and more VR videos on websites in 2018. With short movies and video games already jumping on board, this technology has taken customer interaction to a whole new level.
Photo content
A picture is worth a thousand words, as the saying goes. Likewise, a message conveyed through a picture will most certainly stick with a user for way longer than traditional, written messages. As such, photos or cinemagraphs will continue being an imperative part of design in 2018.

Before you go and start working on your website's appearance, we wholeheartedly recommend trying your best to integrate at least some of the elements outlined in this article. It will be a process of trial and error, until you find out which one helps out the most with bringing users to your website, but once you figure that out, things only get better from thereon, as you will have something to build upon. Image source: