Train right, perform well! Fitness trends and best practices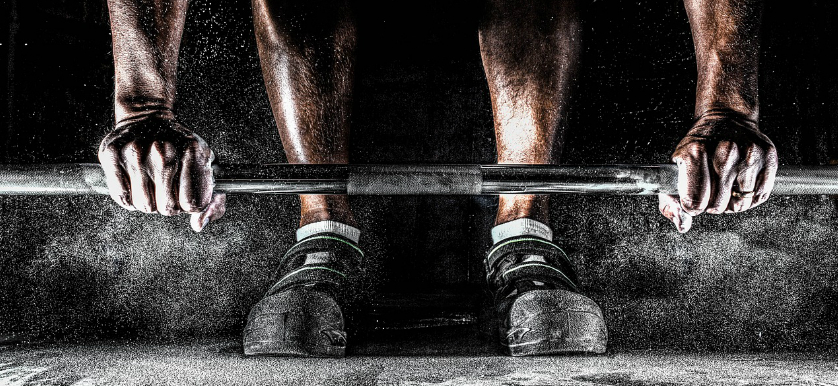 In the last few years, there has been increasing emphasis placed on physical performance, especially when it comes to training and nutrition. However, all throughout this hype, you should not lose focus of what really matters: the quality of your physical training, and its relevance for the purpose you have established. This translates into being aware of what you want to achieve, having first-hand information in the field, and using it in order to make decisions.
Let's start global! What's trendy in 2015?
The American College of Sports Medicine (ACSM) has developed, for the 8th year in a row, its annual fitness trend forecast, based on survey responses from thousands of fitness professionals. The results were released in the report "Worldwide Survey of Fitness Trends for 2015: What's Driving the Market". According to ACSM, the top 10 fitness trends in 2015, identified based on responses sent by 3400 health and fitness professionals are:
1. Body Weight Training: it uses minimal equipment, which makes it more affordable. This type of training helps people go "back to the basics", as ACSM mentions. The exercises are effective, mainly when it comes to burning fat, although their efficiency in building muscles is still argued by specialists in the field, regardless of the fact that Body Weight Training is not restrained to push-ups and pull-ups anymore, as it was a couple of years ago;
2. High-Intensity Interval Training: it involves short bursts of activity followed, by a short period of rest or recovery, and it typically lasts no longer than 30 minutes. This trend appeared in 2014 and went directly to the first position, before being surpassed by Body Weight Training. Although some health and fitness professionals raised the concern of potentially increased injury rates related to high-intensity interval training, this form of exercise has become popular in gyms all over the world;
3. Educated and Experienced Fitness Professionals: there is an exponential growth of educational programs at community colleges, and more and more educational institutions get certified for offering health and fitness programs. The U.S. Department of Labor Statistics predicts that the employment of fitness trainers and instructors is expected to grow by 24% from 2010 to 2020;
4. Strength Training: it remains a central emphasis for many health clubs: next to aerobic and flexibility, strength training is an essential component of any complete exercise program, and most of the health clubs still place a central emphasis on it;
5. Personal Training: education, training and proper credentialing for personal trainers are becoming more and more important to health and fitness facilities. The specialists surveyed by ACSM also mentioned here the increasing number of kinesiology students and graduates, as an expression of the high interest in personal training careers;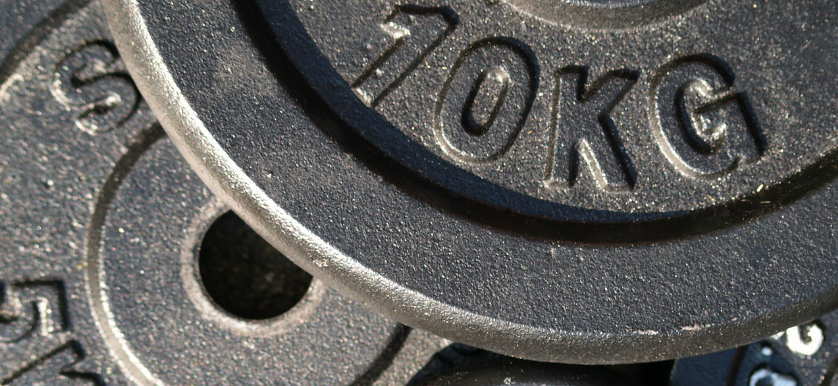 6. Exercise and Weight Loss: acknowledging that, in addition to nutrition, exercise is a key component of proper weight loss programs. Professionals are increasingly incorporating exercises and caloric restrictions for their clients, as means for better weight control;
7. Yoga: the specialists surveyed by ACSM mentioned different practices used for health and relaxation, such as Power Yoga, Yogalates, Bikram, Ashtanga, Vinyasa, Kripalu, Anurara, Kundalini, Sivananda and others.
8. Fitness Programs for Older Adults: an increasing number of health and fitness professionals invest time and resources in creating age-appropriate fitness programs to keep older adults healthy and active;
9. Functional Fitness: this is a trend oriented towards using strength training to improve balance and ease of daily living. It is also closely related to the previous trend;
10. Group Personal Training: training two or three people at a time makes economic sense for the trainer and the clients.
Besides the above-presented trends, ACSM provides 10 more trends for this year, namely: Worksite health promotion, Outdoor activities, Wellness coaching, Circuit training, Core training, Sport-specific training, Children and exercise for the treatment/prevention of obesity, Outcome measurements, Worker incentive programs and Boot camp.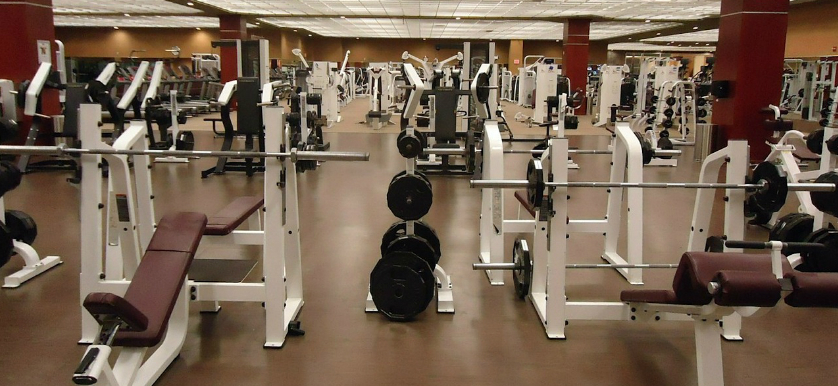 Let's get specific! Improve your performance through measurement!
One of the trends that specialists in the field have identified is related to measurement and accountability, namely the efforts to define and track outcomes to prove that a selected program actually works, and to document success in changing negative lifestyle habits. As ACSM mentions, the emergence of new technology has aided in data collection that support these efforts.
Besides measuring the outcomes of different training programs, measurement is also an essential aspect if you want to improve the performance of your physical training. Some aspects that you could measure are:
Heart rate: measuring your heart rate during exercises has two great advantages: it helps you keep it safe and it contributes to the efficiency of your training. According to the American Heart Association, you first need to know your resting heart rate (measured as you wake up in the morning, perfectly rested). Then, you should establish your target heart rate: during moderately intense activities, it is about 50-69% of your maximum heart rate, whereas heart rate during hard physical activity is about 70% to less than 90% of the maximum heart rate. During exercising, measuring your heart rate will help you make the right decision: if it's too high, slow down; if it's too low, you may want to push yourself to exercise a little harder;
Calories burned: although there are numerous debates nowadays about the efficiency of low-calorie diets, and measuring calorie loss during training, it is one of the aspects that you can measure when it comes to assessing the efficiency of your training;
Steps, active time, idle time, distance walked/ran are just a few other examples of what you could measure when undertaking physical activity.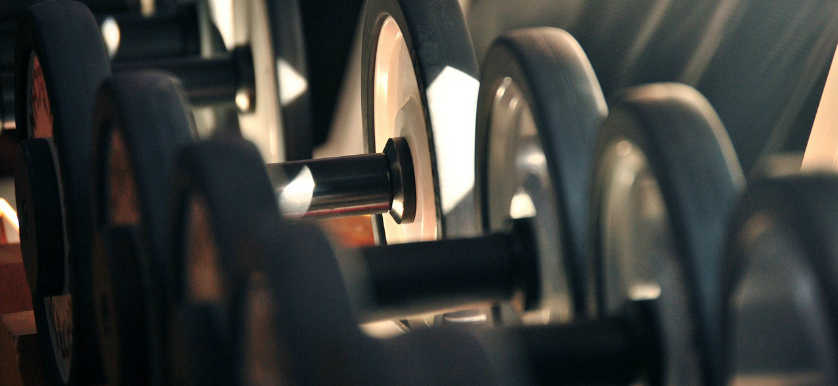 Even Key Performance Indicators can be set at this level, in order to help you track what really matters. Some examples are # Days with at least 1 hour of vigorous physical activity, # Minutes of vigorous physical activity per day or # Time spent on vigorous physical activity.
Physical performance can be easily tracked with the help of different gadgets or mobile apps. Additionally, these can also help you establish goals, set targets and metrics, monitor your progress and even compare your performance to your friends' when it comes to training.
Setting clear goals and targets is essential when trying to improve performance in this area, as they offer clarity towards what you want to achieve and they enable motivation, keeping you on the right track.
In the hype of working out hours and hours a day, you can, and should, focus on the essential: physical exercises can be done in numerous ways, from body weight training and high-intensity interval training to the classical strength one, and from group training to yoga. However, its true benefits pay off at a high level only after establishing clear goals and targets, measuring your progress and using technology to your advantage.
References:
Image Sources: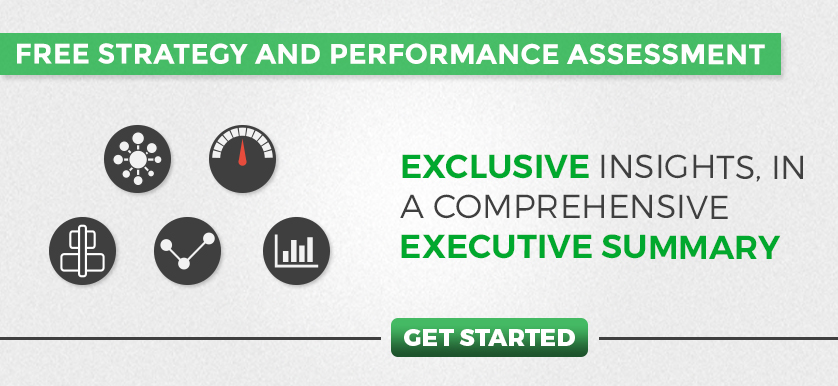 Tags: Lifestyle, Personal performance