The Cinderella tool of Performance Management and Business Intelligence

smartKPIs.com Performance Architect update 9/2010
One of the skills we have as humans is the ability to find, create and select the appropriate tools to assist us in our activity. One way of grouping tools is by their form: physical or conceptual.
Performance Management as a human activity concerned with the achievement of desired outcomes makes no exception. It uses both types of tools. Physical tools can be considered the plans, reports and software system used as a business intelligence tool. Conceptual tools are performance measures, grouping of measures in scorecards and dashboard and the structure of performance management systems. More often than not, these tools are used in combination, as they complement each other: you need reports to make performance measures relevant same as you need performance measures and scorecards to populate a business intelligence system otherwise empty of content.
Some of the more talked about tools in Performance Management are the business intelligence software tools. At a conceptual level, the most popular so far proved to be the Balanced Scorecard.
But there is a tool that doesn't get the level of attention it deserves compared to its benefits and utility.
It doesn't benefit from big advertising budgets of the software giants of the world. It doesn't get much media coverage, the attention of research analysts or user conferences. It is not a recipient of worldwide executive management exposure through the publications of Harvard Business Publishing. It doesn't support an industry of consultants. There are no training courses available for users and no user certification is available.
However, it is simple. It is cheap. It is easy to use. It has an impact. It works.
So who is this "Cinderella tool" of Performance Management and Business Intelligence?
Many years ago I worked as a recruiter for a small consulting company. One of the rituals we had each day was updating our scores on the whiteboard: number of active requisitions, preselected candidates, submitted candidates and placed candidates. A few months ago, while visiting an office I came across a similar table on a whiteboard: number of phone calls, number of meetings and number of sales completed. A few weeks ago, while taking to a friend, the whiteboard emerged again as a useful tool for keeping track of important performance measures.
What makes it so special?
It is beautiful in its simplicity and effectiveness. It achieves its purpose. It facilitates communication of performance data and it makes the information actionable.
It only has enough space for the most important data, so it filters through complexity.
It is noticeable by the entire team. Being in sight all day and available instantly, without the need to turn on a computer or logging in, it delivers its message more directly and frequently than any other tool.
It motivates. You see your targets and results every day, at least when you get to the office and when you leave the office. It makes performance real.
It provides value for money and utility for effort ratios that are difficult to match. Yet, it is almost ignored in Performance Management and Business Intelligence circles.
It doesn't have the bells and whistles of the latest generation analytical software tools. But it does plenty with less. And considering the number of small businesses, the level of usage and sales at international level, whiteboards might also be some of the most used Performance Management tools.
Stay smart! Enjoy smartKPIs.com!
Aurel Brudan Performance Architect, www.smartKPIs.com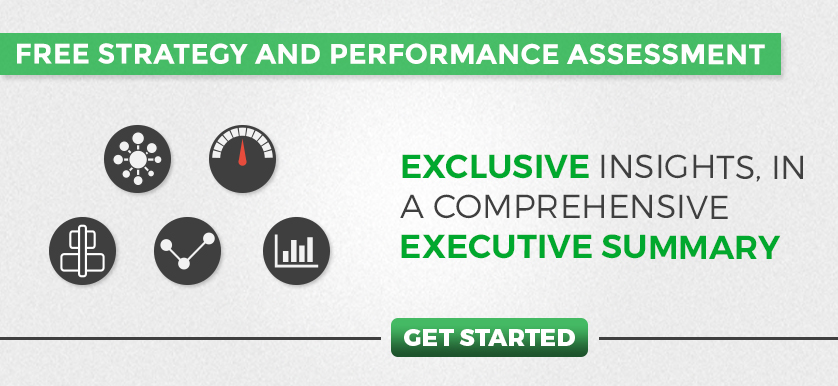 Tags: Aurel Brudan, Performance Architect Update, Whiteboard