Green performance – England's Environmental Agency
The Environmental Agency and the bond between humans, nature and wildlife in England
England's Environmental Agency is encouraging sustainable development through the creation of a suitable place for nature, wildlife and people to live and grow in harmony. This governmental agency was established in 1996 in order to protect, support and improve England's environment. In 20 years' time, they were involved in hundreds of environmental improving projects, having nowadays 10,600 employees across all England. The Environmental Agency's main responsibilities are:
Regulate major industry waste;
Find suitable ways to treat contaminated water;
Improve water quality and fisheries;
Enhance inland river, estuary and harbor navigation;
Monitor conservation and ecology.

---
The Environmental Agency set a series of priorities in order to enhance the environment protection importance in people's minds:
To work with businesses and other organizations in order to manage the use of resources;
To increase the resilience of people, property and businesses to the risks of flooding and coastal erosion;
To protect and improve water, land and biodiversity;
To improve the way they work as a regulator, protecting both people and the environment, while achieving sustainable growth.

---
Being the leading public authority for improving and protecting the environment in England, they were also keen on reducing the environmental impacts of their actions by conducting activities in a sustainable way, which is efficiently monitored through an environmental management system. England's Environmental Agency achieved efficiency and performance in the following areas of their work so far:
Energy efficiency
The Environmental Agency managed to reduce their carbon emissions by 33% up until March 2015, compared to the 2006 baseline year. They were also capable of generating around 400 MWh of renewable energy on their own sites.
Water reduction
They've managed to reduce water consumption by 23% as of March 2015, compared to the 2006 baseline year. In order to achieve lower water consumption, efficient meters were installed on all sites, accompanied by clear rules and water reduction targets.  Rainwater harvesting, low flush toilets, low flow showers and infrared activated spray taps were other improvements made in order to reduce water consumption.
Waste disposal
The biggest internal improvement relies in the waste disposal area, where they achieved a 90% reduction for the office waste sent to landfill as of March 2014 this time, compared to the aforementioned baseline year. They managed to achieve this waste efficiency by introducing three new methods of waste disposal. The Environmental Agency recycled 67% of office waste, 25% of it was incinerated, generating energy recovery and 3% was composted.
The Environmental Agency managed to achieve high-efficiency with its internal operations regarding consumption and environmental protection. But their mission is to improve the entire country's environment by adapting to climate changes and encouraging sustainable business development in a way that will not affect wildlife, nature and people's quality of life. They have created and implemented the following corporate plan, "Creating a better place 2011 to 2015", in which they outlined their accomplishments and vision for improvement in the following areas:
Reduce climate change and its consequences;
Protect and improve water, land and air;
Work with people and communities to create better residence conditions;
Work with businesses and other organizations in order to maximize resource efficiency and effectiveness.

---
From the "Creating a better place 2011 to 2015" plan, the following accomplishments and downfalls were significant for their agency performance appraisal and future development plans.
Managing rivers and waterways
One of their objectives is to create a healthier natural water environment that is resilient to climate changes, industry pollution, drained land in the river and modified river banks. Therefore, all of these activities are massively affecting river catchment and as a consequence, the quality of water. With the involvement of 2000 volunteers across all England, the Environmental Agency managed to restore 79 kilometers of river banks, put up 97 km of fencing, installed 3 technical fish passes and successfully removed 29 barriers that inhibited fish migration.
Minimizing the impact of pollution incidents
Every year, England is faced with thousands of pollution incidents that affect the quality of the air its inhabitants breathe, the land they live on and reap crops from and the water they drink. Trying to prevent and diminish pollution's long-term effect, the Environmental Agency even created a series of projects that include:
Working in partnership with fire and rescue services to provide special pollution equipment;
Communicating to people and businesses the major impact of incorrect waste disposal;
Prioritizing dirty highway outfalls;
Explaining and highlighting to industry managers the importance of implementing pollution prevention measures.

---
The Environmental Agency was not able to achieve its target and reduce the occurrence of such incidents; as a matter of fact, these have increased by 44% from 2012/2013 to 2013/2014, even after all efforts made to reduce them.
Managing invasive non-native species
Invasive non-native species harm the native plants, fisheries and whole environment. The Environmental Agency developed a plan in partnership with the Canal and River Trust and Leicester City Council to eradicate the Floating Pennyworth from the River Sour. The Floating Pennyworth is an invasive plant which lives in slow moving waters and grows up in size up to 20 cm per day, having a huge impact on ecology, flood and navigation.
Despite its setback regarding pollution incidents, England's Environmental Agency is one of the leading governmental agencies in Europe in terms of efficiency, performance and when it comes to successfully achieving improvements in its area of expertise. By taking several internal and environmental improvement measures, they proved commitment and dedication to their goal is the way to go when creating a better place for nature, people and wildlife all together.
As recognition for their hard work, they have even received a series of awards, out of which the most noticeable ones are the following: "2014 Sustainable business of the year", "Best Public Sector Fleet Award in 2013" and the "Public Sector UK Green Champion 2013 ".
Image sources: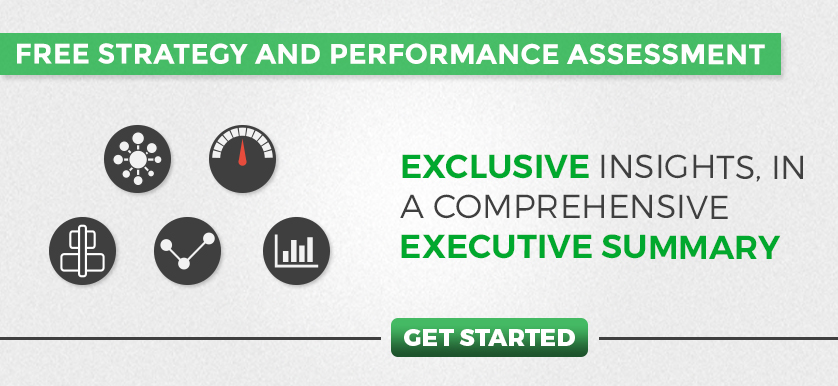 Tags: Environment performance, Government performance, Organizational Performance, Performance in UK