Singapore Changi Airport – A travel experience in itself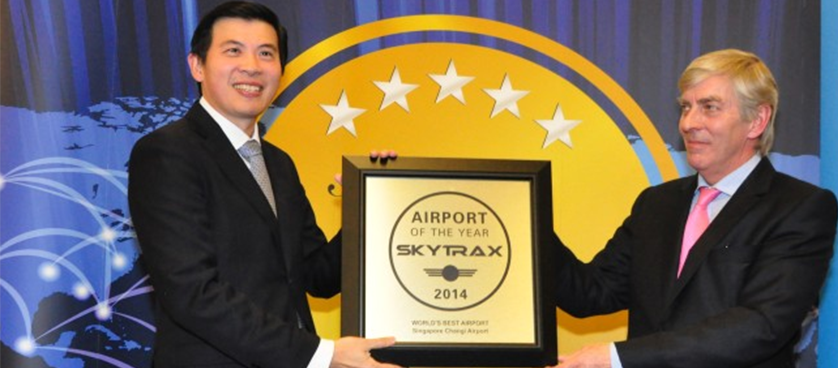 "Winning this prestigious award for the second year in a row, Changi Airport Singapore is showing itself to be much more than an airport. It offers a travel experience in itself and continues to develop its quality standards to be named the world's favorite airport again." Edward Plaisted, Chief Executive Officer of Skytrax
It is the fifth time the airport has won the Skytrax World Airport Award, but the first time to win it twice in a row. The award is based on a survey, where passengers are asked to rate the airport on 39 Key Performance Indicators (KPIs), such as check-in, arrivals, transfers, shopping, security and immigration. The panel includes 410 airports and Changi Airport was nominated by 12.85 million customers.
Wondering how is it possible to attain such a performance? The airport monitors a series of KPIs, in order to assure its operational performance is continuously improving.

In terms of flight movements, aircraft landings and takeoffs are carefully tracked, as an aircraft takes off or lands at Changi Airport once every 90 seconds. Also, the cargo volume and the passenger traffic are under surveillance, as more than 6,800 flights are scheduled weekly, with millions of passengers travelling from and to Changi Airport.
There are more than 100 airlines operating at Changi Airport, connecting Singapore to 280 cities in 60 countries and territories around the world. With this complex activity, the airport would not be able to perform at such high standards without critical processes' visibility. And this visibility and control comes from using KPIs, not only to understand what is happening, but also to improve business areas that are not at the desired standards. Other examples of KPIs that can be used to monitor airport's performance include:  # Time from passengers entering to plane take off, # Arrival processing time and # Minutes delayed for all flights that are available in Top 25 Airports KPIs of 2011-2012.
References:
Image source:
Tags: KPI, Performance in Singapore, Skytrax World Airport Awards