Performance Insights: From east to west – differences in corporate spirit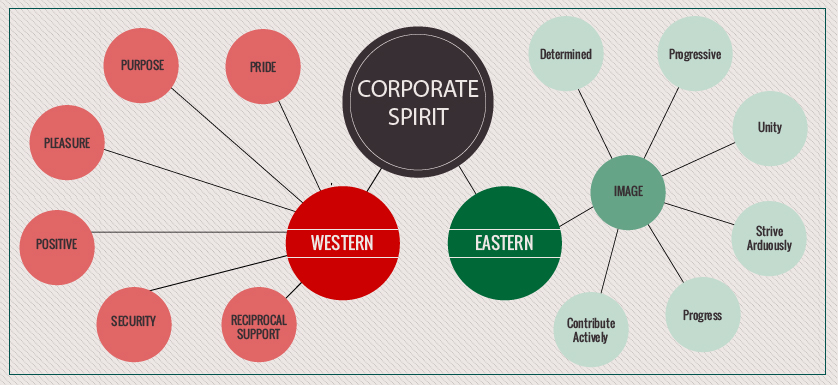 Many organizations from around the world present their purposeful identities to the general public by using elements such as vision, mission and value statements. As part of a review of the content of such statements conducted for the purposefulIdentity.com research program, I came across some interesting preliminary findings.
The data reviewed consists of the values, mission and vision statements as expressed on the websites and corporate literature for over 200 companies from 30 countries, selected mainly based on their inclusion in a stock market index.
As part of this exercise, the review of the corporate literature of the 45 companies that compose the Hang Sheng Index revealed that just over a third of them had either a values, mission or vision statement declared, relatively lower compared to half of the companies listed in the Australian Stock Exchange for example.
Also notable is the difference in the content of such statements between eastern and western companies. Eastern companies discussed here are mainly examples from 45 listed companies in Hang Sheng Index.
First of all, "Corporate Spirit" is frequently listed on eastern companies' websites, while it is a rather foreign concept to western companies. The reason behind the variance may be the different understanding of "Corporate Spirit".
In western management philosophy, company spirit means:
"pride in one's company, a common sense of purpose, pleasure and positive challenge in the work of the organization, security in the work environment, and the feeling of reciprocal support between members and the management of the organization" (Herman, 1991).
It is part of the organizational culture which is hard to be explicitly defined and stated (Catalyst Advancement, 2011).
It is the meaning behind and captured by company values. Also, it is reflected in the daily routines and workplaces. For example, Bayer CropScience mentions company spirit by "common values and leadership principles … represent our Company's spirit and philosophy".
Compared to western-based organizations, company spirit is more explicitly conveyed by companies with an eastern background. It is often in a form of a statement which is separately listed apart from vision, mission and value statements. From the eastern management perspective, "corporate spirit" tends to be a summary of a company's image how the company wish to be perceived.  For example,
Tencent, one of the largest Internet companies based in China, summarized its corporate spirit as: Determined and progressive in the search of excellence.
China Overseas Land & Investment Ltd. defines its corporate spirit as: To Unite Faithfully, To Strive Arduously, To Progress Vigorously, To Demand Rigorously, and To Contribute Actively.
Also notable is that purposeful identity statement are more often seen under the "Company Culture" section of eastern companies' websites, using headlines such as: Corporate Motto, Our Positioning, Our Promise and Our Corporate Tagline (adopted by China Resource).
These terms are not commonly used by western-based companies. They may be considered as substitutes of values, vision and mission, but there are subtle different implications behind.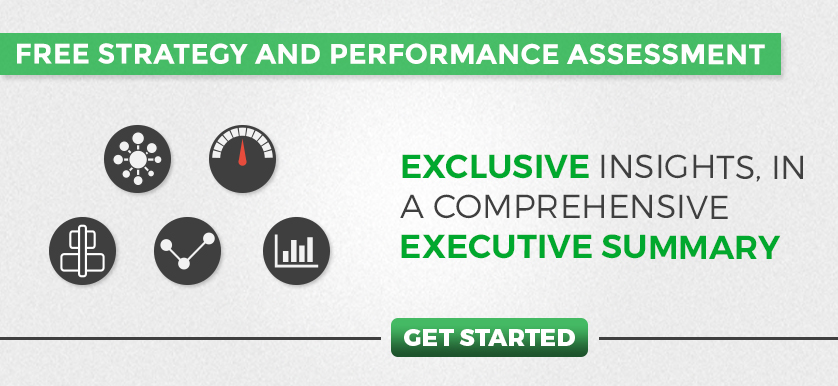 Tags: Management performance, Performance Management, Vision