On Performance Management and sustainability with Cory Searcy, Ryerson University, Canada
The PERFORMANCE Magazine editorial team attended the PMA 2014 Conference and gained rich insights regarding Performance Management at all levels from both academics and practitioners in the field. One of the interviewed academics is Cory Searcy, Associate Professor and Director of the Industrial Engineering Program at Ryerson University, Canada.
Throughout the interview, Cory Searcy mainly emphasized the key trends and challenges when it comes to sustainability performance, but he also offered insights on Performance Management and measurement.
When asked to name the main challenges that organizations face when implementing a Performance Management System, Cory Seacy named the data overload, a trend that has been increasing over the last five to ten years. Organizations should understand what the strategic priorities are, instead of measuring large amounts of useless data or.
For Cory Searcy, the key to a successful Performance Management System is "to focus on how it will be used, how it will inform the decision making process, the communication with stakeholders, and making sure you're not just collecting the information for the sake of collecting it".
Sustainability performance measurement represents, for the interviewee, the key trend for 2014, as more and more large companies include these specific metrics in their annual reports. The question he raises in this concern is related to reporting on the data: "There is still ongoing questions on what should be reported and how it should be reported".
The Assistant Professor also provided an example of a company that can be considered a good practice example when it comes to reporting on sustainability – Telus, the Canadian national telecommunications company, which also includes goals and targets for their sustainability indicators when releasing the reports.
Also, he mentioned that the greatest challenge in sustainability reporting is connecting it to the broader level, to the local, regional and even global context in which the organization operates, a step that companies sometime overlook. "Let's say we have reduced our emissions of CO2 by 2%. Well, that's a good thing, but does that mean we're sustainable or not? You cannot answer that question without a reference to the broader sustainability context".
Regarding sustainability performance measurement, Cory Searcy considers there's still plenty of room for further research. Sustainability in the supply chain, more specifically aligning data collection and reporting systems across the chain is one mentioned area of interest when it comes to research.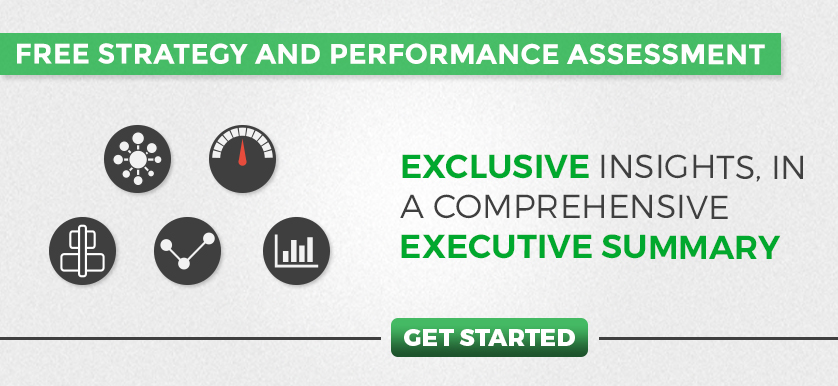 Tags: PMA 2014 Conference, Sustainability performance, The KPI Institute