Measuring Key Performance Indicators (KPIs) at Tate Lyle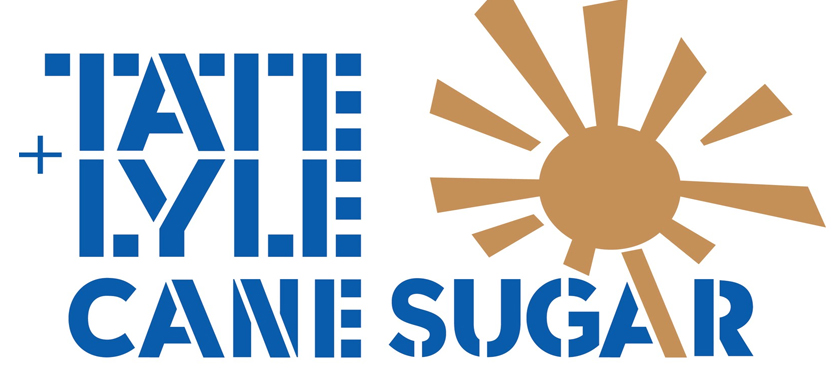 Tate Lyle is a global provider of ingredients and solutions to the food, beverage, animal feed, pharmaceutical and personal care industry, operating in over 30 production facilities and research centers throughout the Americas, Europe and South East Asia.
Its vision is to be the leading global provider of specialty food ingredients and solutions. In order to achieve this, important KPIs are monitored annually, to report the progress. The 'Building for growth' annual report of 2013 sets out some of these indicators, explaining how they relate to the strategic priorities, and how Tate Lyle performed against them throughout the year.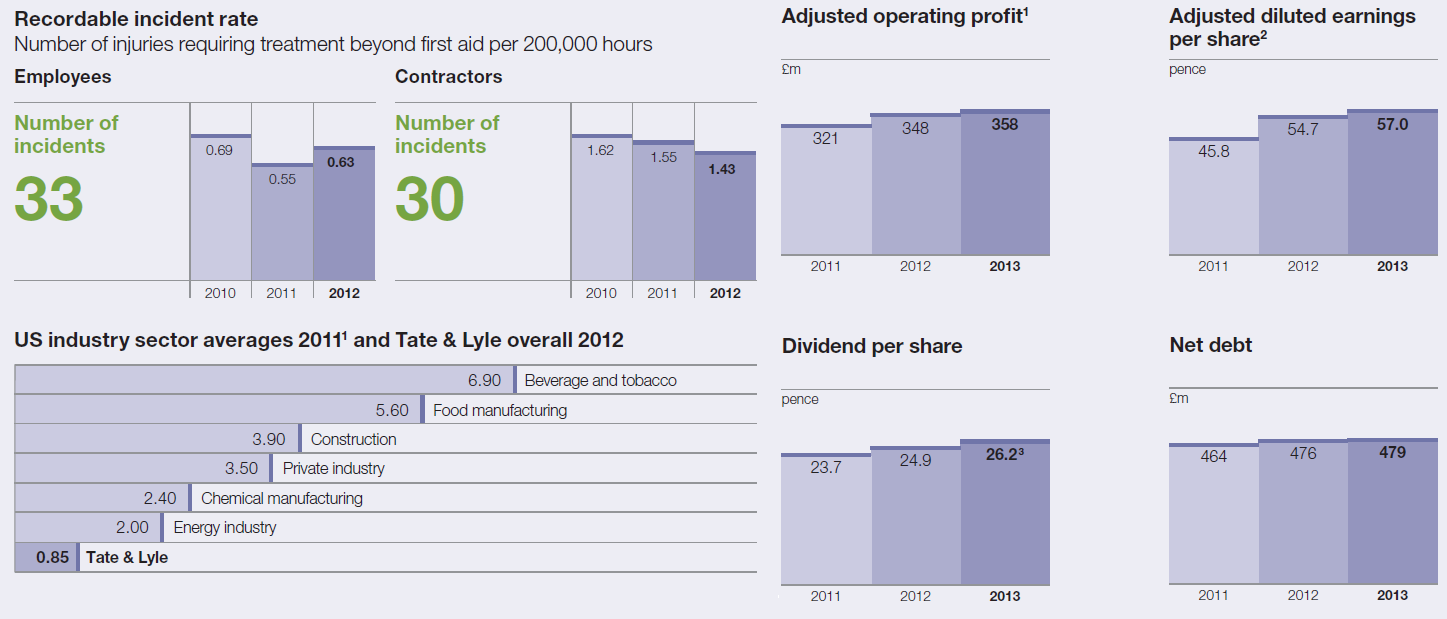 Performance and financial strength related KPIs ensure that the strategy successfully delivers increased value for the shareholders and that there is financial flexibility to grow the business, while maintaining investment-grade credit ratings. The most important indicators under this category are:
Adjusted operating profit – had an increase of 4%, from £ 358 million to £ 348 million, being measured to track the underlying performance of the business and to ensure sales growth translates into increased profits.
Return on capital employed – is used to ensure that the business continues to generate a strong rate of return on the assets employed. The indicator had a decrease of 1.8 percentage points, from 21.6% in 2012 to 19.8% in 2013, caused by the increase in operating assets, related to the restart of a facility in McIntosh, Alabama, to the investment in business transformation initiatives and  to higher levels of working capital.
Cash conversion cycle – tracks how efficient the company turns its sales into cash and ensures that working capital is managed effectively. The cycle was lengthened by 6 days, from 36 days to 42 days, because of the increase in working capital (higher inventory levels in the US due to higher corn prices) and because of the requirement for additional inventory following the restart of production at the McIntosh, Alabama facility.
Interest cover – in 2013, the indicator had no variance compared to 2012, remaining at the same level of 11.1x, well above the internal minimum limit of 5.0x. The KPI is monitored to indicate if the company has the appropriate level of financial gearing.
Besides financial indicators, Tate Lyle also measures corporate responsibility KPIs, as it is important to act responsibly and consider carefully the impact on all stakeholders, including employees, customers and the communities in which it operates. The most important indicators under this category are:
Recordable incident rate – had no change from 2011, remaining at 0.85.
Lost-work case rate – increased in 2012 to 0.26, compared to 0.21 in 2011, which translates into three more lost-work cases (19 in 2012 compared to 16 in 2011).
Water use – had a decrease of 2.1% per tonne of production, from 4.27 cubic meters per tonne production in 2011, to 4.8 in 2012.
Waste to landfill – decreased by 11% per tonne of production, due to good progress with waste reduction, re-use and recycling programmes at many facilities, changing from 7.92 tonnes per 1,000 tonnes production in 2011 to 7.05 in 2012.
Working hard, year by year, to improve the results obtained, will lead Tate Lyle to achieve its vision. Of course, the efforts are not simple, but having a clear focus and a solid path to follow, will have a major contribution to this achievement.
References:
KLOCKWERKINK
Tags: KPI, KPI in Practice, Production and Quality Management performance, Report Analysis, Tate Lyle