The KPI Institute at the 10th conference of the Performance Management Association – Day 2
During the 26th – 29th of June, 2016, The KPI Institute will be attending the 10th conference of the Performance Management Association, held in Edinburgh, Scotland, entitled Performance Measurement and Management: New Theories for New Practices.
Similar to the first day, the second day of the conference saw numerous parallel paper tracks, along with the Robert MacIntosh's keynote presentation, entitled Strategists at Work.
Robert MacIntosh is a Professor of Strategic Management and the Head of the School of Management and Languages, Heriot Watt University, Edinburgh, whose research interests lie in the areas of strategy development and organizational change.  He has a particular interest in what people do in the development of strategy. In his work he has used complexity theory, narrative, learning and a range of other processual explanations of how and why strategy and change occur.
His recent book, co-authored with Donald MacLean, entitled Strategic Management: Strategists at Work is a practical, step-by-step guide to creating strategies that combine both logical rigor and cultural fit with a particular organization.
Moreover, The KPI Institute brought its contribution to the conference through our representatives: Adrian Brudan, General Manager – EMEA Region and Cristina Tărâță, Head of the Research Department, who delivered insightful presentations on behalf of the Institute.
Adrian Brudan's presentation, entitled Performance Measurement Maturity Model Design: Closing the gap between action research and practical application, covered the fact that assessing the maturity of organizational capability and guiding the process of performance improvement is an essential step in the journey towards excellence, both in terms of structure and function. Several organizations are already employing assessment tools to evaluate capability.
Project management based organizations use Portfolio, Program and Project Management Maturity Model (P3M3) and software engineering organizations use the Capability Maturity Model Integration (CMMI) framework.
The purpose of his research paper was to present the design of such a tool that allows organizational performance measurement capability assessment and improvement.
---
This was followed by Cristina Tărâță's presentation, Integrated conceptual framework for Performance Management Systems, which offered insightful information on how Performance Management Systems take a variety of forms in practice, driven by variations in the context of their implementation.
Her paper addressed the topic of how such systems can be analyzed in terms of components and their integration within and outside the system.
These presentations were part of the parallel paper tracks, that went on throughout the day. The following list features but a few of the many enlightening presentations that were held on the second day.
Parallel papers track one
Performance measurement, human resources, work place and culture
Session chaired by Adrian Brudan, Andre de Waal and David Otley respectively
– Mallak, Investingating the Resilience-Performance Linkage in the Workplace
– Rojon, McDowall and Saunders, A systematic review of individual workplace performance: Critical reflections on the extant evidence base
– Sardi, Garengo and Bititci, The new generation of human resources and performance management
– Koeppe and Al Ariss, Talent management and HRM performance: a comprehensive theoretical model
– Jwijati and Bititci, Exploring the impact of national culture on the design and use of PMS
Parallel papers track two
a) Management and organizational controls
Session chaired by Jill MacBryde
– Keers and Van Fenema, Controlling Service Network Performance by Risk-Analysis
– Bellisario, Appolloni and Pavlov, How managers use control systems in lean manufacturing organizations
b) Performance measurement and project management
– Workshop held by Mike Bourne – Project & Program Management
c) Interplay between organisational design and performance measurement and management
Session chaired by Steve Oakes
– Edgeman, Routinizing peak performance & impacts via virtuous reciprocity cycles
– Hoverstadt, Loh and Roberts, Using Organisational Agility metrics in Business Turnaround
Parallel papers track three
Designing effective performance measurement and/or management systems
Session chaired by Stephen Dobson, Gerhard Plenert and Michael Flanagan, respectively
– Bocci, Measuring the level of achievement of multidimensional objectives
– Soysa, Jayamaha and Grigg, Developing a Performance Scoring System for Nonprofit Organisations
– Sandt, Cash Value Added – relevance lost? Financial performance measures for management control
– Shafti, Service Productivity: A Journey Planner
Parallel papers track four
a) Strategy and performance measurement
Session chaired by Rick Edgeman
– Yadav and Fnu, Interaction of Strategic Interventions with Performance Measurement: A System Dynamics Perspective
– Wadstrom, Angelis and Kaulio, Translating strategy into performance measures
– Hoverstadt, Log and Marguet, Performance Measurement – the glue between Strategy, Organisation & Change
b) Supply chain management and performance measurement and management
Session chaired by Anthony Hines
– Yeo and Huatuco, Risk Sources, Profile and Drivers affecting Supply Chain Risk Management in the Beverage Industry
– Almutairi, Yuchun and Salonitis, Developing a framework for improving supply chain performance
– Rød et al., Measuring performance of information sharing practices in supply chain relations in MTO-industry
Parallel papers track five
Performance measurement in the public sector
Session chaired by Jiju Antony
– Micheli and Pavlov, Examinining the Interplay of Passive & Purposeful Uses of Performance information in Public Sector
– Liu et al., Future proofing public-private partnerships: Moving from ex post evaluation to life-cycle performance measurement of assets
– Glennon, Radnor and Bateman, Reconceptualising performance management frameworks for sustainable public services in English councils facing austerity
– Alach, Towards A Standard Conceptual Typology of Public Sector Performance Measurement
– Letens et al., Development of a Performance Measurement Framework for Strategic Defense Decision Makers
– Van Fenema, Keers and Ros, Governance, Performance and Value in Interorganizational Cooperation
---
The second day of the conference ended with Professor Jim Mather's keynote presentation, The need for finding the balance.
Professor Jim Mather was the Minister for Enterprise Energy & Tourism in the Scottish Government, between the years 2007 – 2011, and is now a Chairman for the organisation Homes for Scotland, a consultant for Ideagen PLC and Integrated Environmental Solutions Ltd and a Visiting Professor at the Heriot Watt and Strathclyde Universities.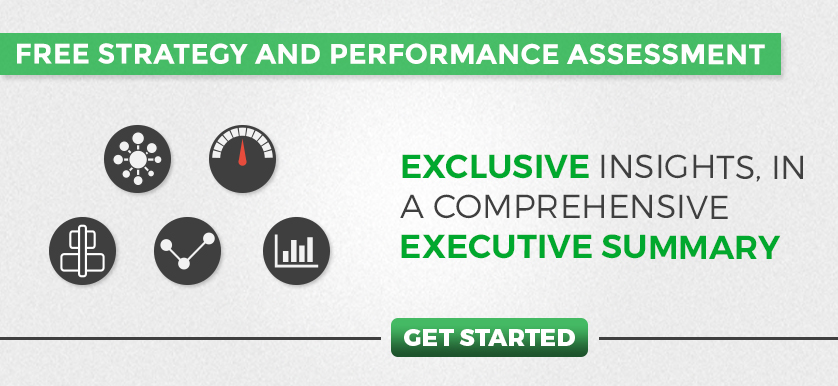 Tags: Performance Management Association, PMA 2016, The KPI Institute