The KPI Institute at the 10th conference of the Performance Management Association – Day 1
During the 26th – 29th of June, 2016, The KPI Institute will be attending the 10th conference of the Performance Management Association, held in Edinburgh, Scotland, entitled Performance Measurement and Management: New Theories for New Practices.
The first day of the conference saw numerous parallel paper tracks, along with the Gavin MacCallum's keynote presentation, entitled A template for managing performance and growing businesses.
Gavin MacCallum, Chief Operating Officer at Clyde Blowers Capital, is actively involved in developing and supporting the growth strategies in CBC's portfolio businesses.  Currently, he manages CBC's investments in the Moventas and Parsons Peebles assets. Gavin is responsible for the continual development of CBC's Operating Model. Additionally, Gavin is a member of CBC's Investment Committee.
Gavin holds an MBA from the Massachusetts Institute of Technology (MIT) where he was Sloan Fellow and a MA (hons) in economics from the University of Aberdeen. He has 20 years' experience in Leadership, Commercial Management, M&A, Business Development and Operational roles in the Engineering, Oil and Gas and Power sectors. He spent 15 years working for BP in the UK, US and Middle East.
Gavin was a key player in the creation and growth of BP Alternative Energy – where BP made a $10b commitment to create one of the world's largest and most diversified renewable energy companies. He has extensive experience investing in, growing and leading businesses in the energy sector from oil and gas to power generation including renewables.
Apart from his insightful exposition, many other interesting presentations that were part of the parallel paper tracks took place and are listed below.

Parallel papers track one
Theoretical underpinnings of performance measurements and management
Session chaired by Andrey Pavlov
– Dobson, Sukumar and O'Brien, Data Quality through the lens of performance management.
– Garengo, Dabic and Bitici, The evolution of performance-measurement field.
– Seiler, Papanagnou and Scarf, On the relationship between economic performance and the position of businesses in supply chain networks.
– Franco-Santos and Otley, Towards a Conceptual Framework for Performance Management Systems.
---
Parallel papers track two
Performance measurement and continuous improvement
Session chaired by Maneesh Kumar and Vikas Kumar, respectively
– Hasegan, Nudurupati and Childe, Simulation modelling based on cause and effect analysis for manufacturing improvement.
– Gurau, Giuliani and Robert, Real-time performance management and improvement: The case of Schneider Electric.
– Sanchez-Alegria et al., Is Quality Management a Competitive Advantage? A Study after the Spanish Financial Crisis.
– Flumerfelt, Calvo-Amodio and Porter, Tapping the potential of sensemaking for performance management.
– Dahlin and Isaksson, Customised process maturity measurement.
– Oberg et al., The absence of information about variation in key performance indicators.
Parallel papers track three
a) Performance measurement, big data and data analytics
Session chaired by Sofiane Tebboune
– Quaranta, Raffoni and Visani, Business Performance Analytics in the banking industry.
– Plenert, A case based strategic perspective on driving results through analytics.
– Tebboune et al., The Impact of Data Analytics on Decision Making Processes and Firm Performance.
---
b) Performance measurement and management frameworks
Session chaired by Marina Dubec
– Shlopak et al., Developing a system for performance measurement of projects in ETO companies.
– Cooper, Watson and Worrall, A framework for achieving superior performance through management capabilities development in supply chain.
– Ofori-Kuragu, Framework for cross-industry performance comparisons for construction firms.
Parallel papers track four
a) Performance measurement, governance and management control systems
Session chaired by Patrick Hovastadt
– Adler, Hiromoto and Suzuki, Amoeba management and organizational ambidexterity.
– Pesalj, The use of management control systems to manage the tension between emergent and intended strategies in SMEs: A levers of control perspective.
– Sukumar et al., Information Governance, Information Risk and KPIs – Towards a Maturity Model.
---
b) Performance measurement and management in SMEs
Session chaired by Patrizia Garengo
– Tiggeloven, Kumar and Wiegel, Flow in Continuous Improvement.
– Pelz, Is performance measurement beneficial to start-ups?
– Larsson and Safsten, Visual communication of performance measures supporting continuous improvement.
Parallel papers track five
a) Performance measurement in education
Session chaired by Mike Bourne
– Caron and Boisvert, Performance measurement and management of a university as a social system, the turbulent times.
– Macbryde and Franco-Santos, Using the Business Model Canvas to design performance measurement systems in universities.
– Anzengruber et al., Key Management Capabilities at low, mid, and top Levels: Are Universities Hitting the Mark?
---
b) Consequences and impact of PMM practices on performance
Session chaired by Lucy Loh
– De Waal and De Haas, Results of applying the high performance organisation framework in a profit organization.
– Hines and Nudurupati, Evolving logic of performance measurement and unintended consequences.
– Partac, Towards a Theoretical Foundation for Researching the Consequences of Performance Measurement and Management.
---
The first day of the conference was concluded with a conference dinner at The Hub, originally known as the Victoria Hall, which is located on Castlehill, Edinburgh.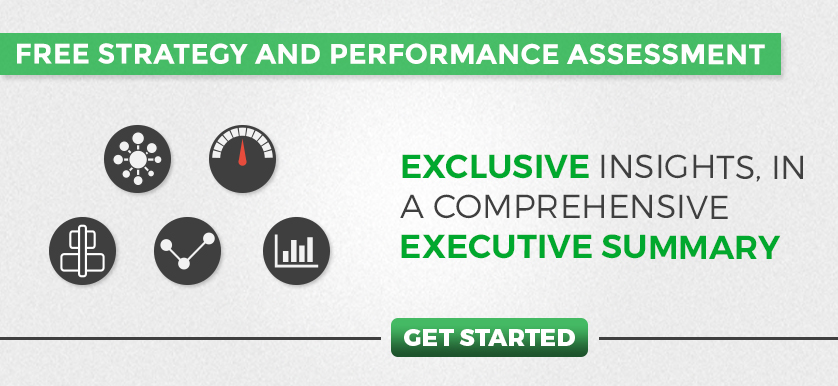 Tags: Performance Management Association, PMA 2016, The KPI Institute