KPI Documentation Form at the Oregon Employment Department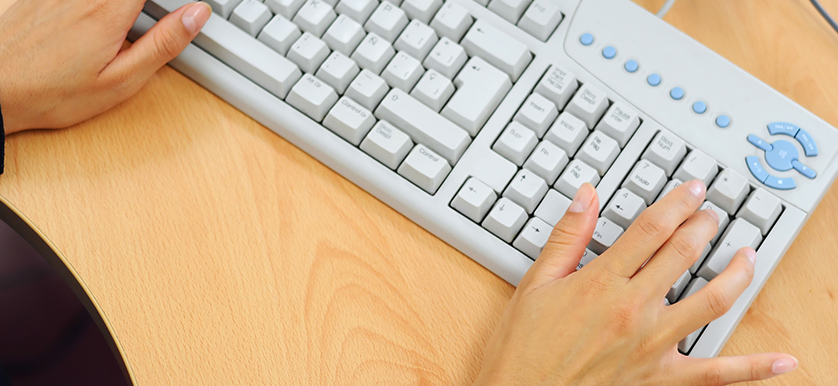 The Oregon Employment Department was created in 1993 and is responsible for developing the state's workforce. It offers services for both employers and job seekers and helps them arrive at the adequate solution based on the needs of each involved party.
In order to measure and manage performance, the department has implemented a performance management system that is currently based on 14 approved and active Key Performance Measures (KPMs). On a yearly basis, a performance progress report is published, in which each KPM is detailed and results are presented and explained.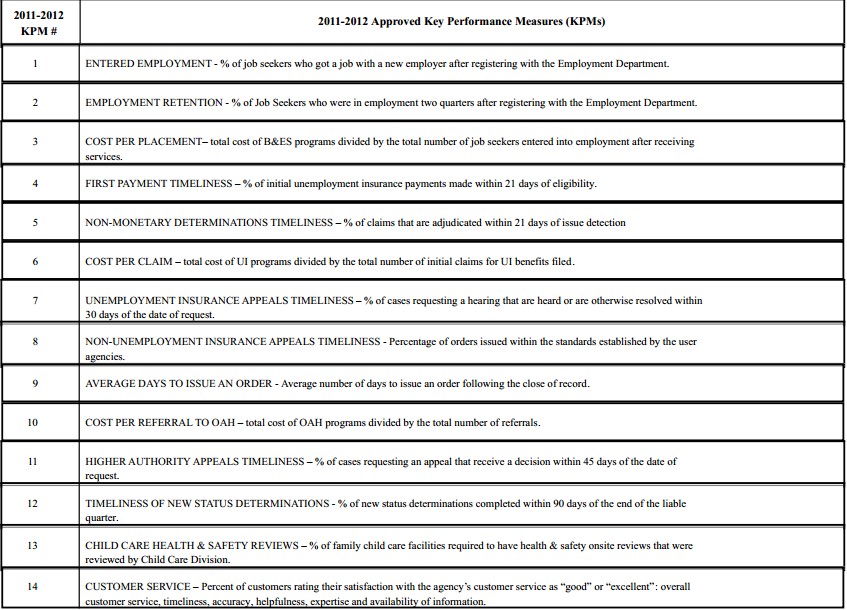 Each KPM included in the Annual Performance Progress Report (APPR) has its own 2 page documentation form. The top half of first page the KPM documentation form contains the date the measure has been approved and a further 5 fields:
–          KPM #: Includes the KPM number and provides the name and definition of the KPM;
–          Goal: Supplies the department's goal with which the KPM is linked;
–          Oregon Context: Provides the context in which the KPM is relevant for the state of Oregon;
–          Data Source: Presents the provenance of the data for the KPM;
–          Owner: Gives information regarding the person responsible for the KPM within the department
In the bottom section of the first page, the department provides a chart that explains the current and past values of the KPM together with the targets that have been set for each reporting period.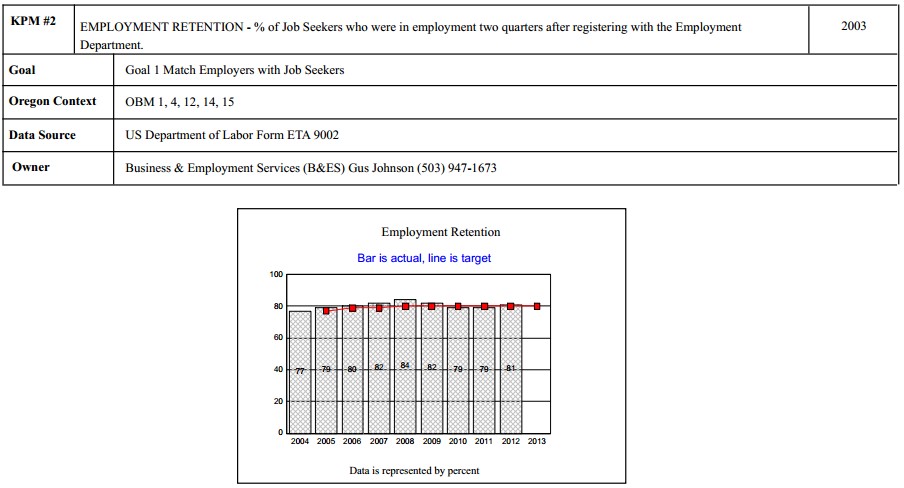 The second page of the documentation form is comprised of 7 short paragraphs that provide context and explanations for the achieved results of each KPM:
Our Strategy: Offers information regarding the strategic context of the given measure;
About the Targets: Provides information regarding the established target and desired trend for the KPM;
How are we doing: Presents the current achieved result and comparison between previous results;
How we compare: Analyzes the Oregon Employment Department's results in comparison with other national employment agencies;
Factors affecting results: Provides market conditions or trends that may affect the result of the KPM;
What needs to be done: Includes measures that have to be taken in order to improve the department's performance;
About the data: Specifies the source and the reporting frequency of the data together with its reliability.
Although this is an adequate documentation form, in order to examine more thorough and complete documentation form for Governmental Employment KPIs, a fully documented example can be accessed at: http://www.smartkpis.com/kpi-key-performance-indicator/unemployment-rate-5484.html

References:

Image Source:

Tags: Government performance, KPI, KPI in Practice, Oregon Employment Department, Performance in USA