KnewRow Resources Sold-Out KPI Course in Lagos, Nigeria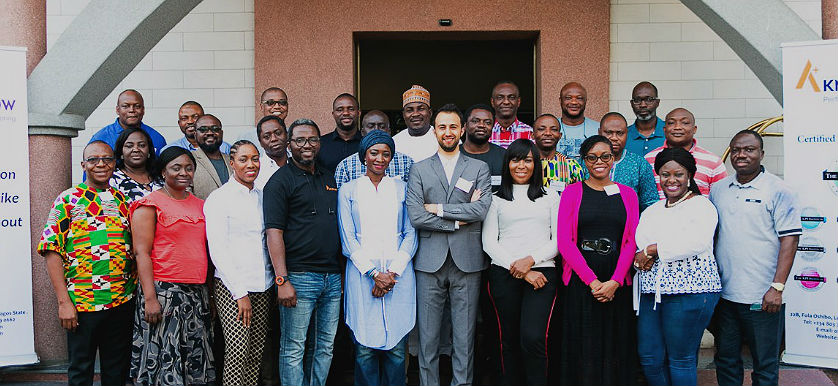 Between the 13th – 15th of December, The KPI Institute, in partnership with KnewRow Resources sold out another successful edition of our worldwide renowned course – The Certified KPI Professional, in Lagos, Nigeria.
KnewRow Resources Limited is a Multi-Disciplinary Consulting firm which has been operating for over 9 years whose primary objective is that of providing world class management consulting services and training in Nigeria.
Thanks to KnewRow's visibility as a leading training and advisory services provider in the country, the course received widespread interest from Nigerian professionals.
In regards to the course itself, The Certified KPI Professional – C-KPI for short, brought again in Nigeria a whole new world of insight into how businesses can & should look to optimize the maturity of their performance operation and performance management practices.
During the course, top ranking representatives from some of the leading companies in Nigeria, had the opportunity of training under one of our foremost consultants, Andrea Minelli.
"The course was well packaged and presented in an appealing and very understandable manner. It is well recommended for Performance Management Professionals" – Ogunsola Joseph Olawole, Engineer, Oil & Gas Regulatory Agency
It represented a 3-day intensive learning experience, in which attendees got the opportunity of better understanding the following:
Differentiating between objectives, KPIs and initiatives;
Understanding KPI selection in different contexts;
Applying best practice techniques to KPI selection and much more;
Ensuring a strategic alignment throughout all the layers of the organization from BOD to individual employee.
"Very enlightening presentation. The facilitator was very knowledgeable and delivered the training in an easy to understand manner with a lot of practical examples" – Olanrewaju Taofeek Idris, Leadway Pensure
The course had over 20 attendees, mostly Senior Managers, HR Managers, Customer Relationship Managers, Executive Directors from some of the biggest organizations in Nigeria, with a diverse industry background, from insurance& banking to oil and gas regulatory agency.
"Course is a must do for Performance & Strategy Managers that will promote organizational culture a more mature performance management practice" – Ayuba Zaka Steve, Engineer, Oil & Gas Regulatory Agency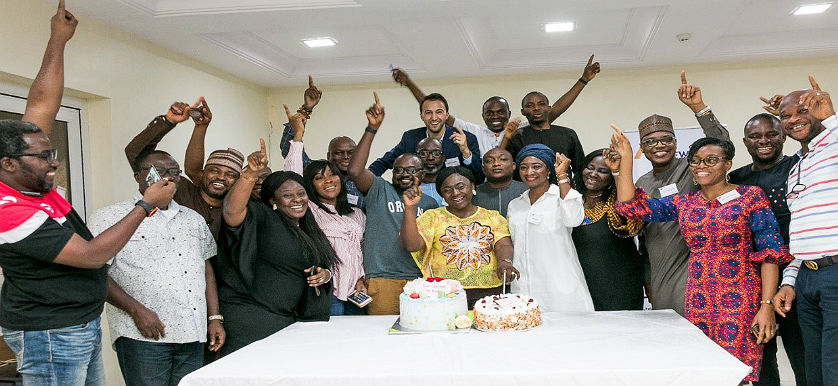 "This is a must have for leaders having to optimize organizational performance and motivate employees." – Bimpe Olufemi, Head, General Business Operations, Leadway Assurance
If you are interested in improving the measurement and management practices of your organization, be sure to check out The KPI Institute or KnewRow's website from time to time, for more details on the future editions of this course, as we will be updating them in the following weeks.
Key Business Benefits for attendees interested in the course:
Improve the performance of your company by practicing a sound framework for KPI measurement;
Obtain better business results by selecting the right KPIs to monitor for your company;
Generate value from using KPIs by optimizing the data collection process.
Implement best practices that lead to an organizational culture that is performance-oriented.
---
If you would like to enquire for our upcoming courses, please contact our partner from Nigeria, e-mail: contact@knewrowresources.com | phone number: +234 (0) 803 721 2446, or contact us directly at cosmin.chindris@kpiinstitute.org  | phone number: +61(390) 282 223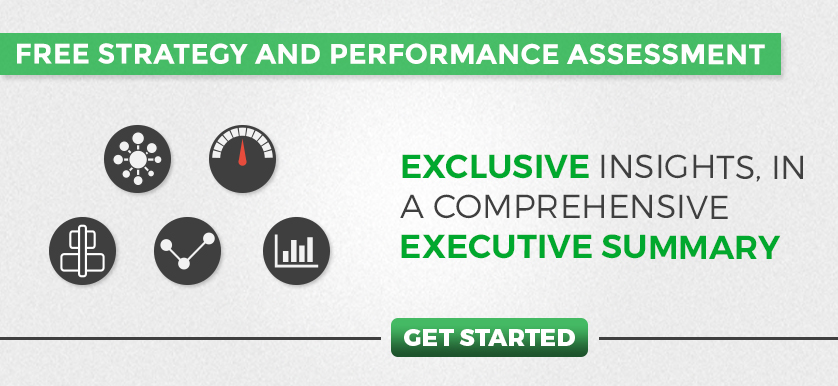 Tags: KPI, KPI in Practice, Performance in Nigeria, The KPI Institute