How to boost your sales strategy and planning during the pandemic
If you are still waiting for the old normal to come back, you will see that almost two years of experiencing the pandemic has forever changed the way people look at sales. Back in the day, businesses skipped the socializing aspect and went straight to selling products or services. However, it seems that building a relationship is more important now than ever as COVID-19 inadvertently transformed sales towards being more human. 
LinkedIn report's State of Sale for 2021 states that "70% of the buyers want to continue working remotely half or more of the time in the future."  Remote working, the limited in-person interaction, and the inability to travel had a strong impact on the sales strategy, so revenue leaders discovered the urgent need to shift their strategy by building a more human and personal approach when closing a sale. 
Certainly, we are now at the beginning of a Human-to-Human era. So what kind of sales strategies should sales leaders use to increase the sales team's performance? This article will present seven sales strategies that can be used to outsmart and overcome pandemic challenges.<
Regain and re-qualify your loyal clients
The cost to acquire a new customer is higher than to retain an existing customer. Loyal customers are a source of boosting profits through these challenging times when customers are extremely conscious of their budgets. Companies must have a customer loyalty program for salespersons to use to their advantage. 
Having offers like additional discounts, credit card programs, punch cards, and points systems is a good way to incentivize customers. If the customers feel rewarded, they will choose to stay with your business. It also avoids the possibility of them going to other competitors in the market. 
A referral program is another fruitful strategy that can bring unlimited opportunities. Customers are more inclined to spread the word and refer your company's products or services to a friend or family member if there are rewards for doing so. This is also an easy way to keep existing customers and to attract new clients.
Follow up with your customers regularly
As shown in LinkedIn's report, only 2% of sales are done from the first interaction with a client while 80% of sales occur after at least five follow-ups. In terms of timeliness, 63% of the potential customers are not ready to buy for at least 3 months. Meanwhile, 20% of customers would be more likely to purchase in the next 12 months. 
In practice, almost half of salespeople give up after just one trial. However, only 8% of salespeople will try to reach the customer for the fifth time. This means that those who make an extra effort would more likely be the top-performing salespeople in their organization.  Following up means building trust and loyalty. This means salespeople need to take time to use various channels such as emailing, calling, and even social media to reach their clients. It cannot be done without a consistent and time-efficient strategy. Nevertheless, a follow-up time-efficient strategy implies efforts, creativity, and a lot of patience. 
Use Social Selling like a pro
Salespeople can use Social Selling practices as a tool for building relationships. Social sellers can connect and interact with potential prospects on social media, avoiding spamming. This is a new sales strategy that can focus on presenting your brand and providing solutions to build trust and loyalty. 
In times like these, when we are missing face-to-face interaction, social selling should become a priority. Social selling cannot be done without Social Listening. This term refers to using the right tools in monitoring what people are saying on social media about your company, products, or services. In being cognizant of these tools, you can also find valuable opportunities to know what your customers need. Oftentimes, companies will send an email to their customers. However, sending an email will no longer be enough to break the barrier between the seller and buyer. Instead, having a real conversation with your clients can build trust and confidence. 
Focus on inbound sales
Inbound sales are defined by Mark Roberge, Advisor at HubSpot as "a scalable sales strategy that focuses on attracting interested prospects to your business and building lasting relationships to help your customers succeed." The focus is more on quality than quantity. This is also the opposite of outbound sales.
Inbound sales start with defining your Buyer's journey and understanding their current needs in three main steps: awareness, consideration, and decision. After which, the next step should be focused on identifying leads, connecting with them, exploring their current needs, and advising. From there, inbound sellers should separate the passive buyer from the active buyers and focus more on finding a good fit or ideal buyer. Finally, inbound sales imply writing a personalized presentation adapted to the buyer's context. 
It is now very important to step out of the game when it comes to sales. Sales representatives should become advisors and consultants who can understand the current challenges the customer is facing. By doing so, they should also be translators for the content that is provided on the website of the business.
Create content and provide solutions
Through creating and sharing useful content, social sellers can provide value and interact with potential customers. With the sophistication of interactions today, customers will know genuine intent from just a simple sales talk. If a sales representative is only interested in promoting what he wants to sell and not connecting with the customer, the customer will feel it and refuse any further interaction. 
Furthermore, sharing the right content can change up the routine. This will help both customer and seller to also learn something new and useful. Channels such as LinkedIn and other relevant news and articles sites can prove to be useful in this area.
There is a wealth of relevant content that sales representatives can use to reach their clients in a meaningful way while providing information. LinkedIn articles, statistics, and research data that are relevant to your company are important for customers to learn more about your business. Other information such as infographics, videos, and even content on your company's working culture can be useful in connecting with your customers
Use technology to your advantage
Social sellers should use and master technology to their advantage. Learning how to use various online tools to strengthen their online presence will give them that edge when reaching out to customers. You can utilize technology and boost your sales through various means such as having knowledge in CRM tools, video conferencing software, meeting schedule, content automation, and quote generation.
In an article written for Johns Hopkins Magazine, Patrick Ercolano describes sales as "a struggle for everyone, but it is less so for those who understand it and know how to leverage digital sales capabilities." This goes to show that there is a need for sales representatives to rethink their strategies within the digital space. Additionally, he mentioned that "digital sales transformation is about making technology focus on the process, so you can focus on the customer." 
LinkedIn also stated this year that 77% of sales professionals are going to invest more in sales intelligence tools. This number shows that CRM System integration is a must. Utilizing sales engagement and sale intelligence software is very useful for building trust with their customer base as well. 
Use KPIs to measure personal and departmental performance
There is a need for a rigorous measurement system to improve sales performance. In the past, metrics were more oriented toward measuring individual or team performance. Nowadays, the performance measurement needs to be more focused on customer satisfaction and retention, as well as the tracking of activity quantity. 
The most important KPIs to measure customer satisfaction and customer retention are % Customer satisfaction, % Customer loyalty, % Customer satisfaction with service levels, % Customer satisfaction with complaints handling, % Net Promoter Score, % Customer retention, $ Customer retention cost. Meanwhile, the most used activity quantity KPIs used to measure sales performance during this pandemic are the following: # Leads created, # Calls made, # Sent emails, # Follow Ups, # Social Media Connections, # Meetings Scheduled, # Proposals Sent, % Closed Ratio, # Referral Requests, # Attemted Upsells. To see all these documented KPIs, explore SmarKPIs.com, the world's largest database of documented KPIs. 
Satisfied customers mean happy customers and they can become the best advocates of your brand. Considering all these seven sales strategies, we realize that it is time to reconfigure our ways to sell. The sales representative will not disappear and cannot be replaced by any technological inventions because humans need other humans to trust and interact. 
If we reconfigure our sales strategy based on building loyalty and trust, we need to be perseverant in following up, mastering social selling and social listening skills. We also need to focus on Inbound Sales by using the best technological advances to our advantage. Finally, if we can do all these and measure our performance, we can outsmart the pandemic challenges.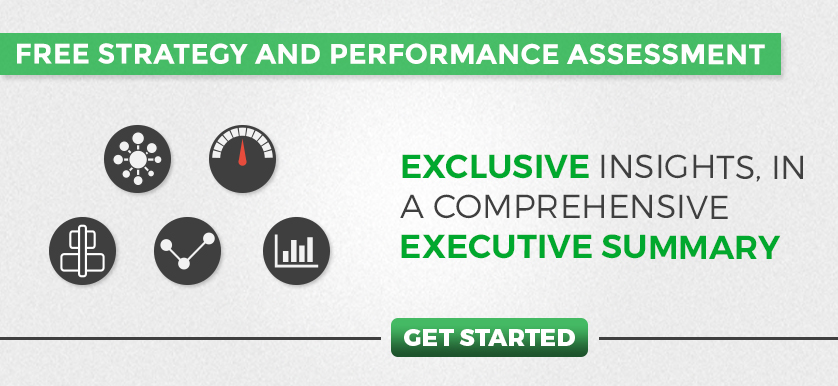 Tags: H2H sales strategy, Inbound sales, pandemic sales strategy, remote buyers, sales KPIs, sales performance, sales strategy, smart sales strategy, working remotely