How Smart and Sustainable Cities Contribute to Healthier Citizens
Compared to previous decades, the world has more innovative and safer cities that take better care of their citizens. A smart city represents an area that uses information and communication technology (ICT) to enhance administrative performance, disseminate information to the public, and boost the standard of services and the welfare of residents. A 2022 study reports that between 2000 and 2016, there was a global decline in the number of deaths from lower respiratory infections among children under the age of five, which fell by 54%, and roughly 13% overall.
Making a city smarter has been identified as the most effective method for enhancing residents' quality of life and tackling urban challenges. According to a 2022 top from Ranking Royals, the smartest cities in the world have developed in the Nordic countries (namely Norway, Finland, and Denmark), Singapore, Switzerland, Taiwan, New Zealand, Spain, Austria, USA, and South Korea. 
Boosting Sustainability and Citizens' Wellness
While getting smarter, urban regions have implemented sustainable systems and tools that contribute to the Green Deal agreement. The EU Green Deal's primary goal is to achieve climate neutrality as the first continent by 2050. That will lead to a cleaner environment, cheaper energy, smarter transportation, new jobs, and a better lifestyle. The strategies of smart cities aim to improve life quality for inhabitants by using innovative technologies and saving resources. 
For example, in Graz, a smart city in Austria, energy efficiency is considered essential for future developments. In 2010, the "Smart City Graz" project, whose purpose was to transform the territory into a sustainable and energy-autonomous urban district, was launched. 
Denmark demonstrates its strength and sustainability level by covering the needs for energy production without using foreign energy resources. It secures its place as the greenest country in the world by continuously practicing a sustainable economy. For instance, a 2020 case study presents one of the wealthiest areas in the world, a Danish island called Bornholm. Bornholm's wealth comes from developing new energy market mechanisms to control energy networks with a high proportion of renewable energy resources. 
To support sustainable initiatives and contribute to citizens' welfare, Vitoria-Gasteiz city (Spain), the European Green Capital of 2012, launched a secure bicycle parking network called VGBiziz. It is a low-cost initiative comprising 9 parking sites for around 400 bikes (including electric and cargo bikes). In 2009, Valencia, Spain's largest city, joined the Covenant of Mayors, and in 2010, it announced its first Sustainable Energy Action Plan (SEAP). The agreement should reduce GHG emissions by 40% by 2030 in accordance with the goals set forth by the Mayors' Covenant on Climate and Energy Program. By using the VLCi Platform, a global platform for smart city management, Valencia moves forward with its Smart City Strategy.
In the 2022 Environmental Performance Index (EPI) rank, Denmark received the highest EPI score (77.90), with 14.90 points increase compared to last decade. The Environmental Performance Index is a tool for measuring the environmental performance of a state's policies. The United Kingdom earned the second position with a very close score, 77.70. Finland occupied the third place with 76.50 points, followed by Malta (75.20), Sweden (72.70), and Luxembourg (72.30).
How to Monitor and Improve Citizens' Wellness
Sustainability concerns not only the welfare of the planet, but also the well-being of its inhabitants. The environment can positively or negatively impact human health. People need good resources to evolve and stay healthy: fresh air, good food, and drinking water. But how can people know if they have all of these? To evaluate life quality, municipalities usually use publicly available and updated key performance indicators (KPIs), such as: 
# Outdoor air pollution 

# Air quality complaints 

# Risk Management Index

# Environmental Sustainability Index (ESI)

% Households with a reliable supply of water

% Drinking water compliance rate

% Households with access to safe water

% Satisfaction with food quality
Since respiratory infections are influenced by air quality, specific KPIs for measuring the air level of pollution should be included in weather updates. Individuals that suffer from chronic respiratory conditions such as asthma and chronic obstructive pulmonary disease (COPD) are susceptible to the negative effects of air pollution. Asthma and COPD are aggravated and triggered by air pollution, raising respiratory morbidity and mortality. Also, cholera, diarrhea, dysentery, hepatitis A, typhoid, and polio are just a few of the illnesses that can spread due to contaminated water and poor sanitation. People are exposed to health risks when water and sanitation services are absent, unsatisfactory, or improperly managed.
Leaders can use key performance indicators to improve quality of life and make decisions based on the results. Some KPIs, which they can consider are: 
% Energy produced from renewable resources

# Initiatives to promote greater environmental responsibility

# Water recycled and reused

% Current projects that are environmentally friendly

% Waste reused, recovered, or recycled
By monitoring the energy-related KPIs, community leaders can see if they can satisfy the needs of citizens, using only renewable energy resources. Additionally, KPIs such as # Initiatives promoting greater environmental responsibility and % Current environmentally friendly projects help raise environmental protection awareness.
To advance your knowledge and skills among professionals in identifying most effective KPIs for your organization and its use in measuring performance, be a Certified KPI Professional and Practitioner. The certification in KPI Measurement courses of The KPI Institute are designed to help practitioners understand the KPI measurement challenges and ways to address them. Invite your colleagues and enroll now! For further information, visit kpiinstitute.org.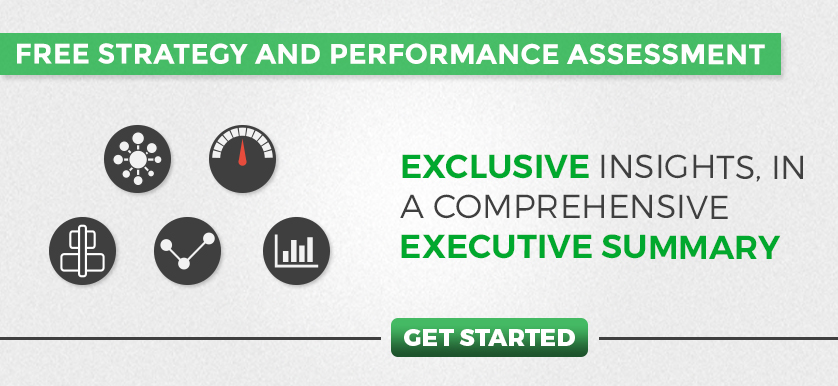 Tags: Certified KPI Professional and Practitioner, Smart City, sustainability KPIs, Sustainability performance, Wellness