How can world happiness impact the future?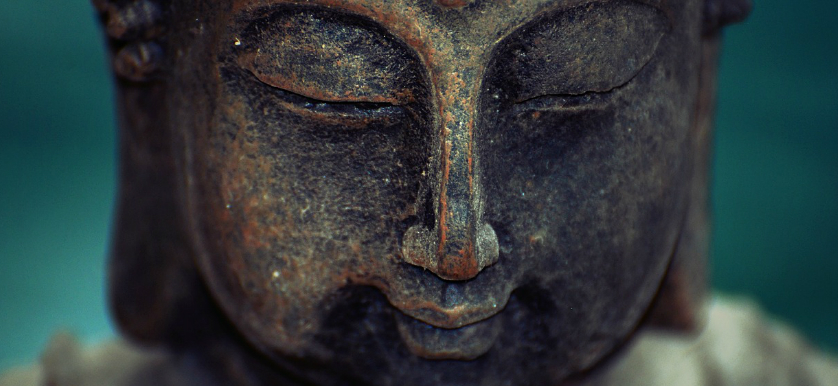 Imagine yourself climbing a ladder made out of ten steps. The highest step is, ideally, where you want to be in life. But at which step are you at this point? This is, roughly, the question whose answer is presented in the World Happiness Report, after surveying people in 158 nations. The point where you envision yourself to be on the ladder is your level of happiness. The higher you are up the ladder, the happier you are. Conversely, the closer to the ground you are, the lower your level of happiness is.
The World Happiness Report 2015, currently at its third edition, set out to assess people's state of happiness accordingly to the nations they live in, but only after eliminating the subjective side of such an emotional matter. In this sense, they employed the ladder survey, known as the Cantril Self-Anchoring Striving Scale, a tool especially designed to assess overall well-being, and not erroneously assess a temporary emotional state.
Thus, as the report brings to light, the world's top 5 happiest nations are Switzerland, Iceland, Denmark, Norway and Canada, on the fifth place. The other end of the scale, comprised of the world's unhappiest nations, enlist Togo, followed by Burundi, Syria, Benin and Rwanda.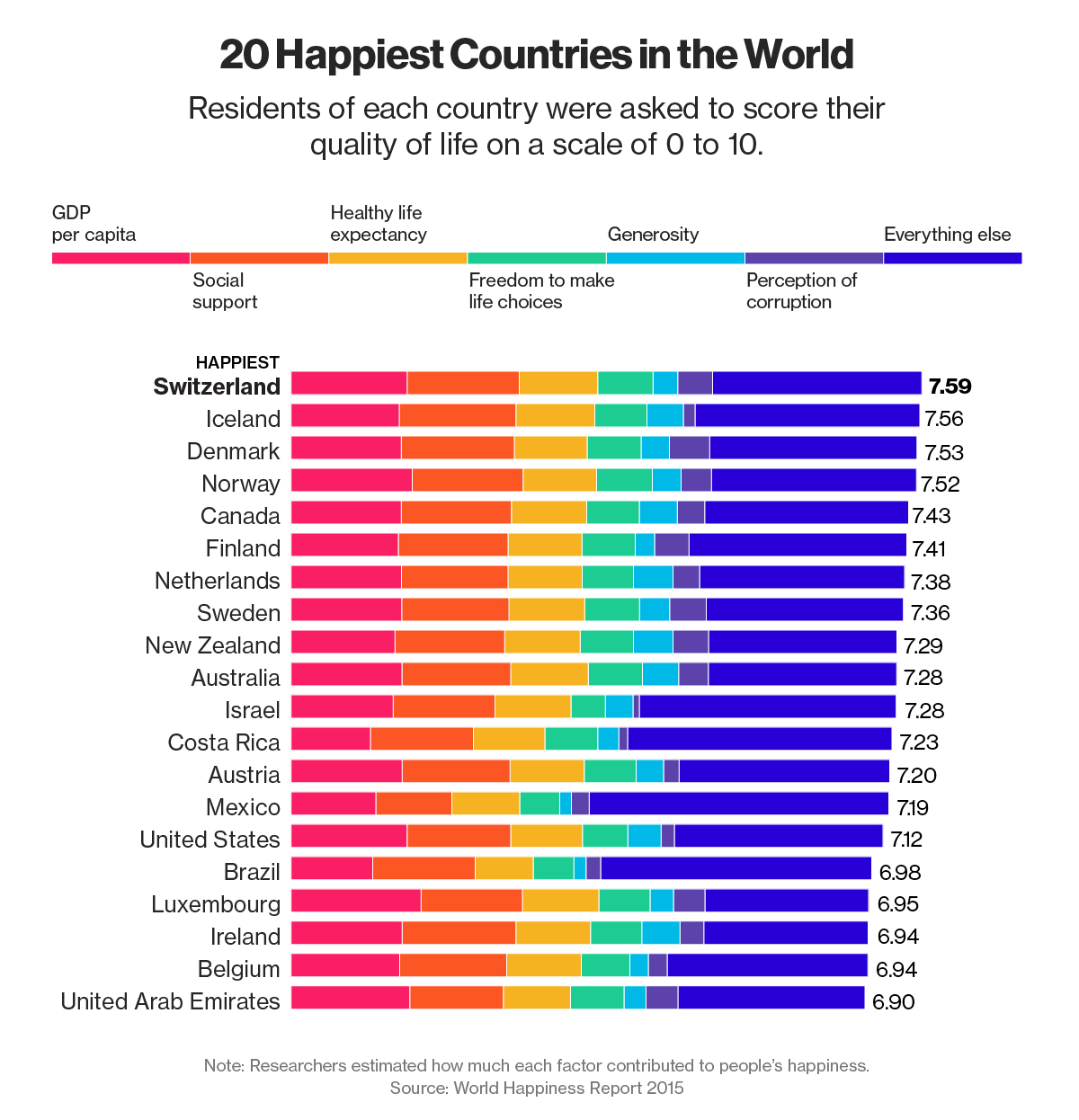 The story behind the World Happiness Report
It all began in Bhutan, a small Buddhist kingdom of approximately 700,000 inhabitants. In 2008, the king voluntarily stepped down from the throne, renouncing absolute power in favor of a constitutional monarchy. Thus, in this year, Bhutan held its first national elections and received international recognition as the nation with the smoothest transition from monarchy to democracy. The shift was eased by the reasons behind this political movement, which had not been triggered by conflict or struggle, but by an expressed care for citizens.
The same care was behind Prime Minister's Jigmi Y. Thinley's motivation to measure his country's well-being not by the traditional GDP, but by assessing gross national happiness. "It is a holistic development paradigm to make human society resilient. We are the only country so far that promotes happiness through deliberate public policy and action," said Thinley during the World Leaders Forum from 2010-2011.
Bhutan's unusual initiatives did not go unnoticed by world leaders, who agreed that they could benefit from happiness assessment reports, especially when generating strategic development plans. And thus, the need for a thorough, objective and uniform evaluation of the nations' state of happiness came forth.
Although the majority of countries already used certain tools to measure their citizens' well-being, it wasn't until the first World Happiness appeared, in 2012, that a standardized procedure was applied world-wide. Three years and two reports later, the 2015 edition of the World Happiness report is considered the most complete analysis yet. The report is published under the Sustainable Development Solutions Network, a UN Secretary General initiative from 2012. Its general purpose was for the report to be used as a guide to improving public policies.
How do you measure happiness?
As mentioned in the beginning of this article, the World Happiness survey and report employ a modified version of the Cantril Self-Anchoring Striving Scale. This refers to a scale of measurement represented as a ten-step ladder. Each step is a key happiness variable that ranges from 0 to 10. The former number is defined as the worst possible life, while the latter is the best possible life. Additionally, for better data visualization purposes, each step is represented in a different color.
The 8 key variables which, together, generate the happiness ladder, are as follows:
GDP per capita;
Healthy years of life expectancy;
Social support (having someone to count on when needed);
Trust (absence of corruption in government and business);
Perceived freedom to make life decisions;
Generosity (recent donations, adjusted for differences in income):
Positive emotions (happiness, smiling or laughter, enjoyment, feeling safe at night, feeling well-rested, and feeling interested);
Negative emotions (anger, worry, sadness, depression, stress and pain).
In addition to these key variables, the report built new data on top of existing data from the previous years, thus providing an overview of the downfalls that followed the 2007 recession, alongside eventual upturns that ensued after 2010, when the economic situation ameliorated.
Future roles of the World Happiness 2015 report
Report co-author, Jeffrey Sachs, who is also CEO of the Sustainable Solutions Development Network and the Earth Institute at Columbia University, expressed the need for this report to be taken into consideration when setting the Sustainable Development Goals (SDG), one of the main outcomes in the Rio +20 Inter-Governmental Conference. These goals are to be set later in 2015 by all of UN's 193 governments and they will cover a period of 15 years.
More specifically, the Sustainable Development Goals are "the ability of a country to balance and integrate economic, social and environmental objectives; and individuals in countries that aspire to sustainable development generally have a greater sense of well-being," as explained by Renee Cho, in the "Why happiness is important" article.
What is expected of the SDGs is to establish a national and international growth trajectory that is not limited to GDP increase, but is a holistic representation of each nation's specific needs, while also considering aspects such as environmental policies, for instance.
Other benefits brought forth by the World Happiness report 2015 are:
Universal access to education and specialized training in compassion;
Providing moral training in schools;
Establishing codes of ethics for different professions and governmental regulations against anti-social behavior;
Reducing corruption and income equality;
Adopting strong social safety nets.
Ultimately, the report has proved itself to be more than a tool of inter-nation comparison. It is a tool of development and a viable starting point for future growth directions.
References:
Image sources: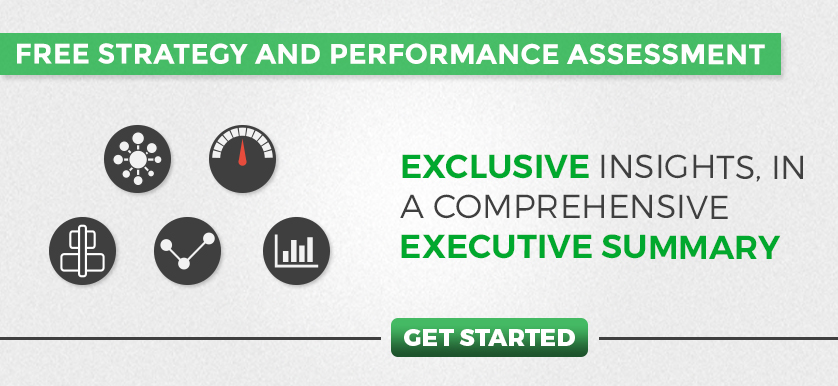 Tags: Personal performance, Report Analysis, World Happiness Report