How can data improve sports performance?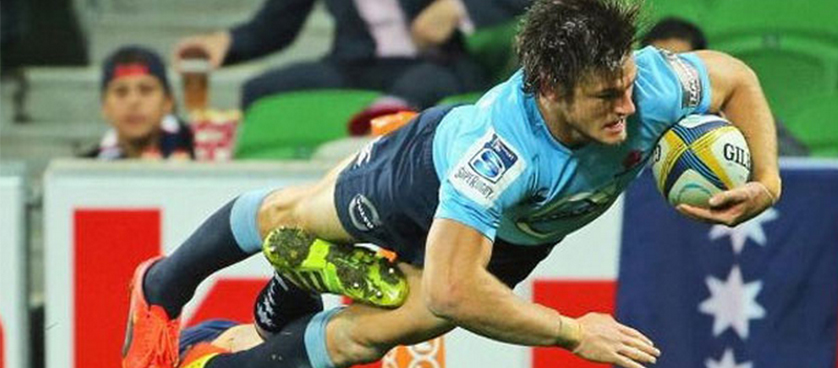 The importance of data in the business field is no longer a secret. However, recently, data has become a crucial aspect for sports, as well. In rugby, for instance, it helps teams in recruiting players, forecasting injuries before they occur and even deciding on the game tactics.
New South Wales Waratahs (NSW) is a 130 year old Australian rugby team, whose aim is "to inspire and enrich people's lives through the power of NSW rugby". The health of its players is one of the key ingredients for success, as injured players translate into poor game results. In 2013, three to nine players were unable to play each week, resulting in 24 injuries from 18 players. In terms of money, this translated into $2.9 million lost over the competition season.
To prevent injuries from happening, or at least, to reduce them, NSW uses data mining to predict incidents. Contact injuries are more difficult to foresee and prevent, as they occur during the physical training and the games. Non-contact injuries refer to muscle strains and bruising, and they are easier to predict, by creating an injury risk profile for each player.
Moreover, players have GPS units attached at every training session and game, which allows data tracking. # Accelerations, # Meters run, # Time spent in different velocity zone and # Collisions, are some of the Key Performance Indicators (KPIs) monitored. Also, players' muscular system status needs to be assessed, and this happens by creating a force profile, which shows the players' ability to both produce and withstand force.
All this data is then introduced in a predictive model, which takes into consideration previous 21 data records, in strive to identify variables that can detect the prevalence of injury. The accuracy of the model has been proven in 2012, when the system predicted that three key players were likely to be injured during the season, and they indeed got involved in incidents.
However, caution is needed when making predictions, as models cannot foresee everything.
In football, the usefulness of data has also been proved, football metrics being able to accurately reflect performance. To find out KPIs that can be used to assess sports' performance, a dedicated section on our website can be accessed.
References:
Image source:
Tags: KPI, New South Wales Waratahs, Rugby, Sports performance