Focus. Balance. Perform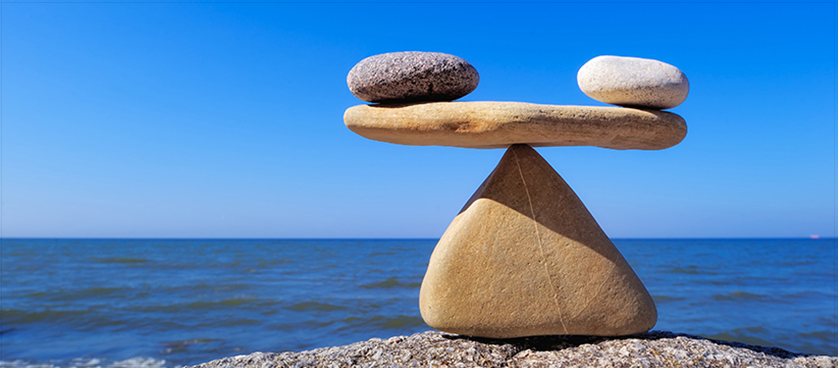 There is no secret to the fact that improving one's ability to focus will bring around numerous benefits. Apart from the canonical healthcare benefits, such as diminishing anxiety and depression symptoms, training and improving one's ability to focus can improve the overall quality of life, not to mention boost performance parameters.
Drafted from techniques and philosophies that have, to some extent, patented focusing and balancing exercises, there are also some new, accessible, and flexible ways of improving concentration, focus and, as a direct consequence, one's performance. For example, mindfulness exercises that can be as simple as focusing on one's breath.  The benefits of such practices are the fact that they bring instant results, do not require a lot of time and are easy to measure, so that improvement can be tracked accordingly. For example, being intent on increasing the ability to concentrate, one may measure the period of time elapsed since starting a mindfulness exercise. Here, the target becomes increasing the time spent within the exercise, to gradually being able to stay totally focused for longer periods of time.
Perhaps it is counterintuitive to believe that you will catch up time, if you take a moment each day to be disengaged from whatever the context represents and to focus on the way you breathe, but when taking into account studies like the ones conducted by Baer in 2009, and Grabovac, Lau and Willett, in 2011, the process becomes plausible.
Considering explanations provided by authors like Coffey, Hartman and Frederikson, the mechanism works thusly: concentration, essentially, means the ability to direct one's resources and attention towards a single stimulus. This occurs spontaneously or voluntarily. The ability to focus voluntarily is trainable and will benefit from added exercises. While breathing rhythmically, and striving to keep other thoughts from invading and distracting one's attention, the person who meditates allows itself the time to rebalance emotionally and gain clarity on the way they manage their internal experience. Hence, the utility of practicing such methods within one's workplace becomes highly beneficial for both the employee and the overall working context.
Essentially, the convenient nature of concentration exercises makes them an easy tool to takeaway whatever the context, including work, where stress levels become alarmingly high, and the ability to concentrate may be impaired.
Mindfulness is merely one example of accessible, easy and healthy methods we can employ, in order to train our ability to focus on a desired target and detach from unessential hindrances. There are many more ways available and the pallet fits any structure. From meditation, to sports and games, in today's day and age, personal and professional improvement is merely a thing of choice and preference.
References:
Coffey, K. A., Hartman, M. and Fredrickson, B. L. (2010), Deconstructing mindfulness and constructing mental health: Understanding mindfulness and its mechanisms of action, Mindfulness, 1(4): 235-253

Baer, R. A. (2009), Self-focused attention and mechanisms of change in mindfulness-based treatment, Cognitive Behaviour Therapy, 38(S1): 15-20
Image source: