Evaluating executive performance – global ranking of top performing CEOs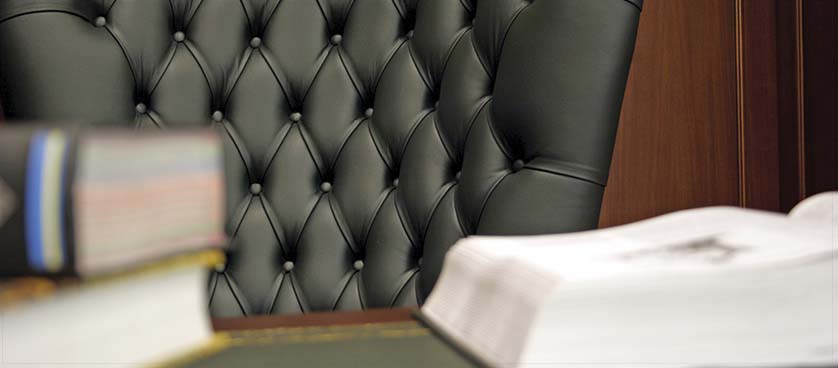 The Best-Performing CEOs in the World represents the first global ranking of the CEOs based on company performance during their tenure. Developed by INSEAD Professors Morten Hansen, Herminia Ibarra and Urs Peyer, the ranking is based on a global data set regarding 2,000 CEOs of 48 nationalities and from companies in 33 countries (INSEAD, 2010). The CEOs were chosen from the S&P Global 1200 and S&P BRIC 40 lists since 1997.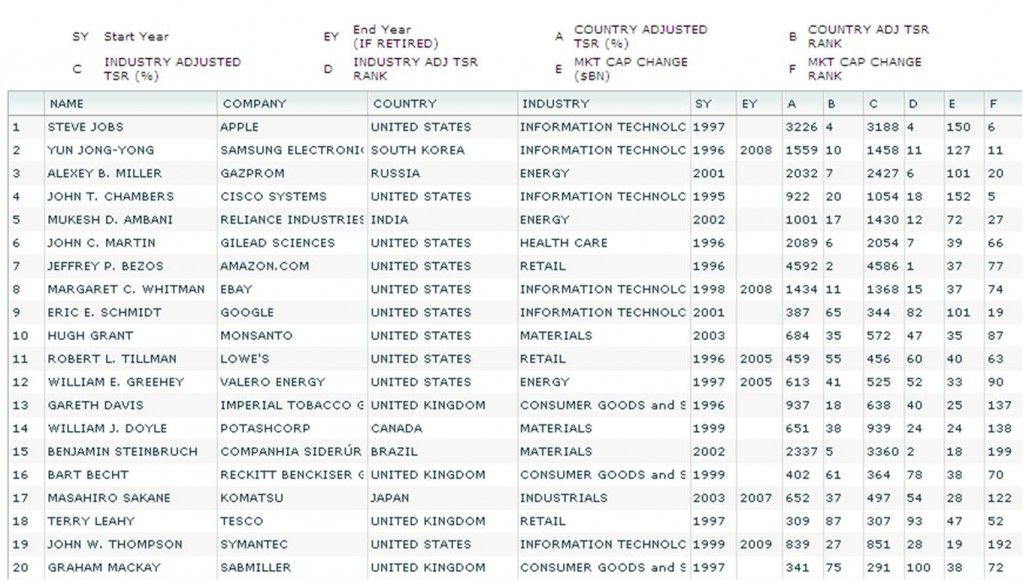 The performance measures used for the ranking are:
% Industry-adjusted total shareholder return (TSR);
% Country-adjusted total shareholder return (TSR);
$ Market capitalisation.
The ranking generated some unexpected aspects, such as:
High-performance is fairly spread out across countries, industries and economic swings;
No particular context was identified to have a monopoly on exceptional performance;
The results indicate the importance of using objective, long-term measures to assess CEOs and to inform succession planning (Hansen, M, Ibarra, H, & Peyer, U, 2010).
References:
Image Source: INSEAD, 2010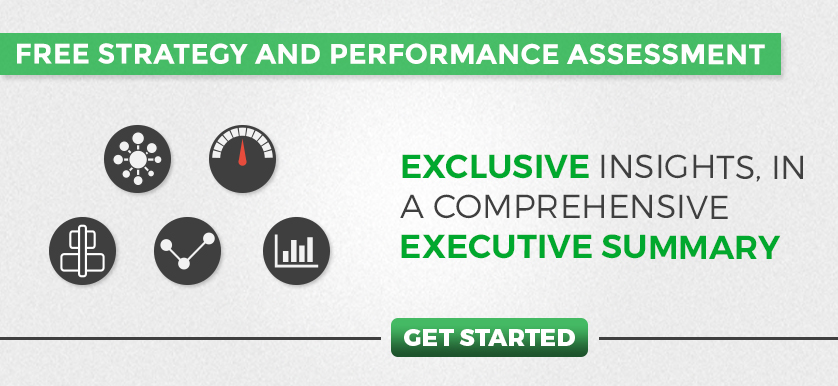 Tags: Harvard Business Review, Herminia Ibarra, INSEAD, Morten Hansen, Performance Measurement, Urs Peyer