Driving shareholder return through business execution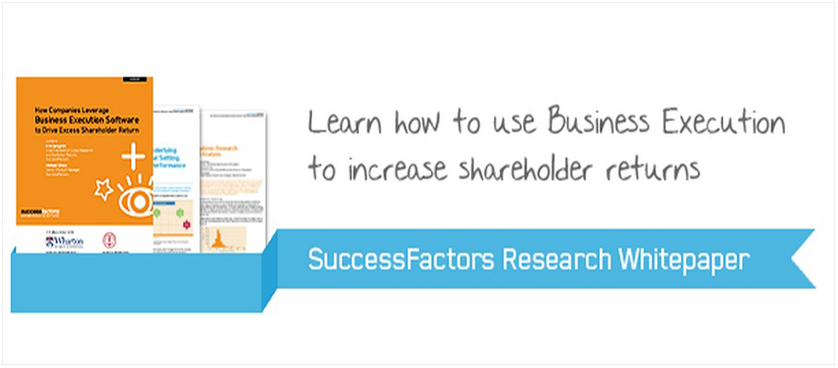 SuccessFactors, Inc., a global company specialized in business execution software, recently published the results of the study "How Companies Leverage Business Execution Software to Drive Excess Shareholder Return",  completed in collaboration with The Wharton School, University of Pennsylvania and Graduate School of Business at Stanford University. This study shows that companies tend to achieve higher industry-adjusted stock returns when they set and align goals, rate users on the achievement of these goals, used more variance in performance feedback, and leverage business execution software to increase their ability to execute (SuccessFactors, 2011).
According to the statistical analyses, four distinct business execution characteristics were revealed as influencing the employee performance evaluation process. These are:
Goal Number Dimension: The average number of goal plans per employee during the year,
Alignment: The degree to which goals are aligned throughout the organization.
System Usage Dimension: The company's system usage style, on a continuum from companies that use the system primarily as an information system to those using the system to a greater extent for performance evaluation (with a larger percentage of users having rated goals).
Ratings Scale: The extent to which the company uses the full spectrum of the ratings scale (SuccessFactors, 2011).
The key findings of the study highlight:
a statistically significant positive relationship between each of the Business Execution dimensions studied and industry-adjusted stock returns;
10% increase in the  number of goals used was associated with a 6% increase in industry-adjusted stock returns;
10% increases in the Alignment Dimension, System Usage Dimension, and Rating Scale Usage Dimension scores were also associated with increased stock returns (SuccessFactors, 2011).
As the methodology is concerned, the data for this study was gathered on 18 goal setting, alignment, and system usage characteristics in 153 of SuccessFactors publicly traded customers. The Wharton and Stanford researchers then used statistical methods to determine the number of underlying business execution dimensions captured by these variables.
Reference
SuccessFactors (2011), SuccessFactors Research Publishes New Study – Proves that Companies Investing in Business Execution Software Achieve Higher Shareholder Returns
Image Source:
SuccessFactors (2011)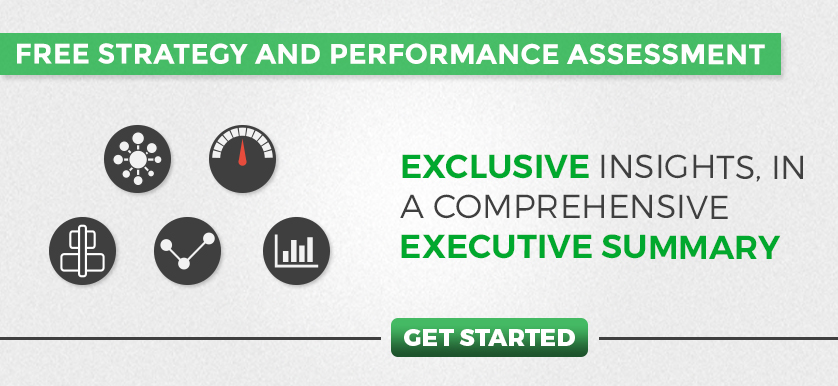 Tags: Shareholder Return, Software