Data analysis. What, why and when?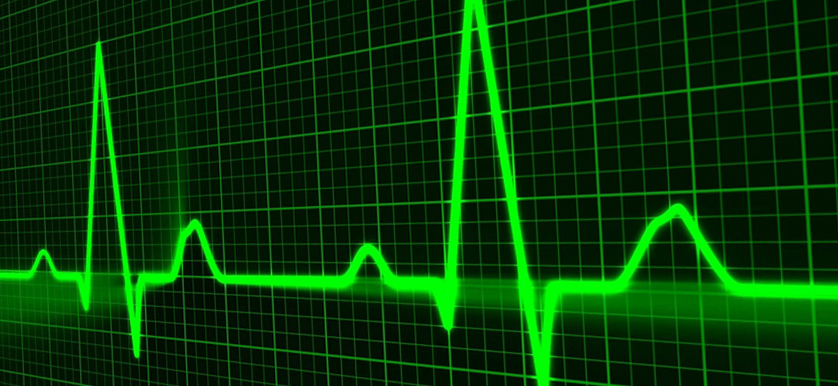 On the road to developing a strategic plan destined to determine and improve either the general performance of an organization or performance within a particular department, specific tools have proved themselves to be very useful for assessing the current situation and taking the next logical steps towards achieving the objectives set. One of the most used and most useful tools, when properly applied, is data analysis, due to the clear and precise insights an organization can gain from it. 
However, as it happens too often, data analysis is mistakenly taken as a collection of data generated only by a specific cause and reflecting just a restricted segment of a given reality. If this is the manner in which an organization envisions data analysis, then it restricts this tool, without benefitting from the many advantages it can provide.
Still, performance improvement is a continuous process and the manner in which data analysis is used by an organization is not excluded from it. In order to exploit the complete advantages of this tool, a better understanding of data analysis is required.
In the following you can find answers to 5 of the most common questions regarding data analysis, more precisely what it is, why is it so useful, what kind of results it generates, who is the most appropriate person to apply such a tool and, finally, if there is a time when data analysis should or should not be used.
What is Data Analysis?
Briefly explained, data analysis is defined as the process of researching, organizing and manipulating data in order to bring out useful information.
BusinessDictionary.com expands this concept, defining data analysis as "the process of evaluating data using analytical and logical reasoning to examine each component of the data provided. This form of analysis is just one of the many steps that must be completed when conducting a research experiment. Data from various sources is gathered, reviewed, and then analyzed to form some sort of finding or conclusion. There is a wide variety of specific data analysis methods, some of which include data mining, text analytics, Business Intelligence and data visualizations."
Why we should analyze data?
Data analysis helps organizations extract meaning from available data, transforming a pile of unwieldy information, perhaps a pile of figures, into valuable knowledge. Data analysis differentiates the scientist from the general population as it prevents him from making largely unsubstantiated claims or assumptions, often concluded from chance occurrences.
Also, data analysis is not always about statistical significance.  A distinction is often made between statistical significance, on the one hand, and practical/clinical significance, on the other hand.  Consequently, it is not a matter of statistical significance or nothing at all. After all, anything can achieve statistical significance if the sample size is large enough.
Benefits of analyzing data:
It shows any significant changes than might have occurred in the dependent variable (KPI) that the organization hoped to influence;
It uncovers factors that may be associated with changes in the dependent variable (KPI);
It shows connections between, or among, various factors that may have an effect on the KPI;
It can offer credible reasons to show stakeholders that the project / program in question is successful or that the organization was able to exceed limitations;
It can determine reasons/factors that made related work more effective / less effective than expected;
It helps the organization learn from the past and prevent a recurring set of causes that are known to generate a negative effect;
It measures the impact of the initiative/program implementation on the KPI, variable
What outcomes does data analysis generate?
Data analysis outcomes can be divided into 3 main categories:
a) Short-Term Outcomes
The most significant part include change in the skills, attitudes and knowledge of the decision makers/influencers.
b) Medium-Term Outcomes
This sub-category consists of changes in behavior and decision making.
c) Long-Term Outcomes
Long-term outcomes mainly comprise the persistence of behaviors and broader lifestyle changes.
Who is responsible with analytics? Who is in charge of data analysis?
The most appropriate person to conduct the data analysis process in an organization is the Data Analyst, who is responsible with the analysis of performance measures, process optimizations, cause analysis, as well as with drawing reports for decision makers.
If the organization does not have a Data Analyst, the next most appropriate person in a company is the departmental manager, who can analyze data and create reports either for decision makers or for themselves, as a department.
When you should use data analysis?
Data analysis can be used whenever an organization or a person needs to take the best decisions based on facts, to better understand the causes that have led to a negative/positive impact on the performance measures, to gain in-depth understanding of a process flow, to discover how to optimize a process, how to minimize the risks or mitigate them etc.
When appropriately analyzed, data always offers clear and precise information which highlights the path that must be taken in order to reach the desired results. Data analysis comprises succinctly valuable knowledge, supported by facts. Otherwise, when this tool is ignored or misused, such information may be found spread over an unnecessary length. The danger, in this case, is that it leaves room for interpretation and might lead to possible erroneous decisions.
Image Source:
Tags: Ask the Experts, Data analysis