4 reasons why you should use the Balanced Scorecard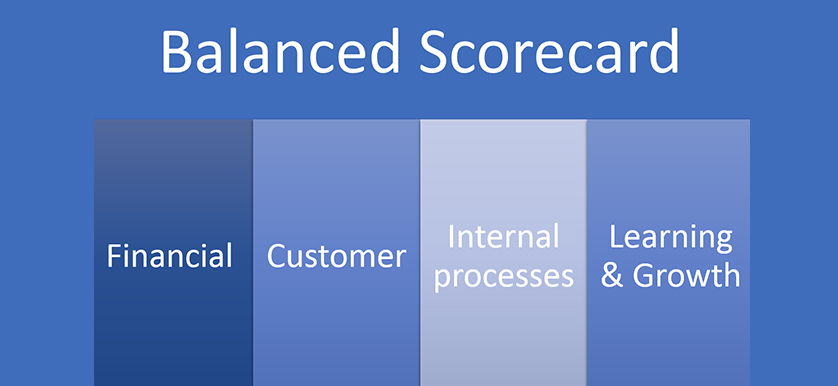 The Balanced Scorecard concept was introduced to the private sector in 1992, as means of measuring organizational performance. To maximize clarity and utility, Robert Kaplan and David Norton proposed using four perspectives: Financial, Customer, Internal Processes and Learning and Growth.
In time, the benefits of Balanced Scorecard have been identified by many organizations that have successfully adopted this approach in developing performance management systems. Some of the most significant benefits of implementing the Balanced Scorecard are:
Accurate measurement of performance and goals
The purpose of Balanced Scorecard is to provide a measuring standard by which someone can determine whether the established goals have been met.
Balanced view of the company's performance
For example, when the company is doing well financially, customer satisfaction could have a low level, and the actions that should be taken within the next months will be to focus on the latter. In this way, managers can identify areas that need improvement and allocate their resources accordingly.
Facilitate communication throughout the company
By measuring specific goals which are communicated throughout the organization. Those goals are branched to departmental and individual level and employees can get a clear picture of where the organization is heading and how their performance contributes to reaching organizational targets.
Bridging the gap 
This is an aspect that should be given more proper attention: there should always be a complementary relationship between the mission statement and how day to day activities support the organization's objectives.
The list does not stop here, as an organization can identify many other benefits, depending on how successful the implementation of balanced scorecard was and how the employees have been trained and accustomed to adopting the Balanced Scorecard concept.
Depending on the specifics of the organization, an NGO or a for profit company, the focus on the 4 perspectives may vary. For example, an NGO's main focus might be the learning & growth perspective, while in contrast, a profit-oriented company will emphasize the financial or customer perspective. The same thing applies for the public or private sector. Most companies in the private sector will tend to have the financial and customer outcomes as their main goals, while the ones from the public sector will focus on delivering outputs that will satisfy the community and learning opportunities.