Assessing A Company's Competitive Power in the Marketplace
An essential part of assessing a company's overall situation is determining the relative worth of its competitive assets, which are made of various resources and capabilities. This can gauge a company's competitive power in the marketplace and detect whether it is impressively strong or disappointingly weak.
Analyzing resources and capabilities helps managers define the competitive advantage of the company. It also helps them determine if they can provide the foundation needed to sustain that advantage. The process involves two steps.
Identifying the company's resources and capabilities
A firm's resources and capabilities are the core components of its competitive strategy. This is why it is essential that managers have a clear understanding of these terms.
A resource refers to a type of competitive asset that a firm can control or acquire. It can be a variety of things, such as production capacity, raw materials, and competitive advantage. Some firms have the advantage of being able to acquire higher-quality resources than their rivals.
A company's brand is a resource, but some of its products are well known and have enduring value, while others are not. Similarly, Some R&D teams are more productive and innovative than others due to their talents and chemistry.
A capability is the ability of a firm to perform some tasks and services that are supported by its resources. Like resources, capabilities vary in form, complexity, and competitive importance. Most companies have recognized the capabilities of their organizations through the deployment of their resources. Some examples include Apple — for its product innovation capabilities, PepsiCo — for its marketing and brand management capabilities, and Nordstrom — for its superior incentive management capabilities.
In identifying resources, a company's resources can be divided into two categories: intangible and tangible. 
Tangible resources are those that are easily touched or quantified. They include various physical commodities such as mineral resources and manufacturing facilities, and they also include various financial and technological resources of a company.
Intangible resources are often among the most valuable assets of a company. They include various intangible assets such as intellectual capital, human resources, and brands. Some of these assets are also known as intangible assets of the company.
When identifying capabilities, it is important to note that an organizational capability is complex. It is built up through the use of various resources. Most of it is knowledge-based, and its structures and processes are designed to support this process.
For example, the video game design capabilities for which Electronic Arts is known to derive from its highly talented game developers' creative talents and technological expertise, the company's culture of creativity, and a compensation system that generously rewards talented developers for creating best-selling video games.
Due to the complexity of the capabilities, it is harder to identify them properly. There are two approaches to uncover and identify a firm's capabilities.
The first method starts by listing the resource as a starting point for assessing a firm's capabilities. Since resources are built from them as they are utilized, they can provide clues about the type of capabilities that the firm has. For instance, a firm that has established specialized capabilities in logistics may be able to benefit from the latest RFID tracking technology.
The second method of identifying a firm's capabilities takes a functional approach. Many capabilities relate to fairly specific functions; these draw on limited resources and typically involve a single department or organizational unit.  Capabilities in direct selling, promotional pricing, or database marketing all connect to the sales and marketing functions. Meanwhile, capabilities in basic research, strategic innovation, or new product development link to a company's R&D function. This approach requires managers to survey the various functions a firm performs to find the different capabilities associated with each function.
Examining the company's resources and capabilities to decide which are the most competitively important and whether they can support a sustainable competitive advantage over rival firms.
The second step in assessing a company's competitive power is to determine which assets are competitive and which can support a firm's strategy and competitive advantage. This step is designed to evaluate its ability to sustain its competitive advantage.
The four tests that measure a resource's competitive power are the VRIN tests. VRIN is a shorthand reminder standing for Valuable, Rare, Inimitable, and Nonsubstitutable.
The first two tests determine whether a resource or capability can support a competitive advantage. The last two tests determine whether the competitive advantage can be sustained.
VRIN tests for sustainable competitive advantage ask whether a resource is Valuable, Rare, Inimitable, and Nonsubstitutable.
Is the resource or capability competitively

Valuable

?
To be competitive, a resource or capability must be relevant to its strategy and make it more effective. The resource or capability must also contribute to its overall business model and improve its customer value proposition.
Is the resource or capability

Rare

? Is it something rivals lack?
Resources and capabilities common among firms and widely available cannot be a source of competitive advantage. 
Is the resource or capability

Inimitable

? Is it hard to copy?
The more difficult and costly it is for competitors to copy a company's resource or capabilities, the more likely they will provide a competitive advantage. This is usually because doing so will require the company to spend a large portion of its resources implementing a strategy and operations that are not easily imitated.
Is the resource or capability

Nonsubstitutable

? Is it invulnerable to the threat of substitution from different types of resources and capabilities?
Even competitively valuable, rare, and costly resources to imitate may lose much of their ability to offer a competitive advantage if rivals possess equivalent substitute resources.
Most firms do not have the capabilities or resources to consistently pass the four tests. This is because many of them have a mixed bag of resources and capabilities – one or two quite valuable, many very good, some satisfactory to mediocre, and so forth.
Passing both of the first two tests requires more—it requires resources and capabilities that are valuable and rare. This is a much higher hurdle that can be cleared only by resources and capabilities that are competitively superior. Resources and competitively superior capabilities are the company's true strategic assets. They provide the company with a competitive advantage over its competitors, if only in short.
A resource must maintain its competitive advantage and competitive superiority in the face of increasing competition. It must also resist the efforts of its competitors to find equal or inferior substitutes.
Only a few companies can truly pass the four tests. Some of these companies have the capabilities to endure and grow beyond the expectations of their peers. One example is Walmart, which can manage its logistics and supply chain operations that have surpassed its competitors for over 40 years.
Discover more strategy planning concepts through The KPI Institute's Strategy and Business Planning Professional Certification course. You'll be able to learn new best practices in the field through case studies and debates. Secure your slot today!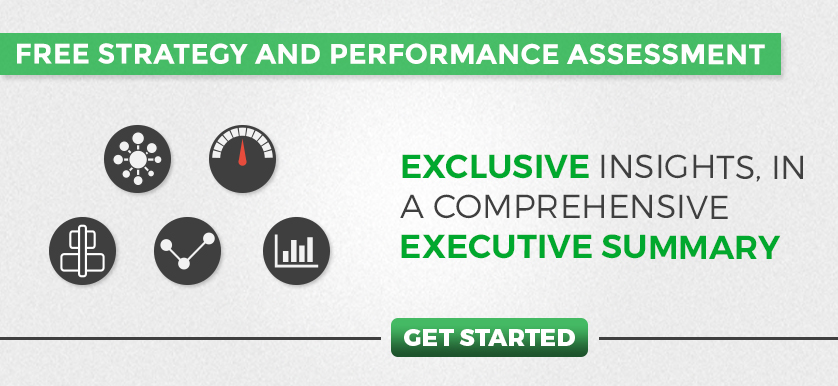 Tags: company resources, competition, competitiveness, VRIN tests