What makes PESTEL and Porter's Five Forces work
What makes PESTEL and Porter's Fiver Forces work? Every company operates in a macro-environment that is composed of main components:
Political factors: Political policies are made up of various factors that affect the economy. Some of these include tax policy, fiscal policy, and the political climate.
Economic conditions: The general economic climate includes various factors that affect the country's growth and development, such as the interest rates, exchange rates, and unemployment rate. These conditions can also affect consumer confidence and spending.
Sociocultural forces: The cultural forces that influence demand for goods and services vary depending on the region and the population's size and age. For instance, the growing trend toward a healthy lifestyle can affect spending on health clubs and equipment.
Technological factors: These factors have the potential to affect society and its various industries. They include the pace at which technological change occurs and the multiple institutions involved in its creation.
Environmental forces: Various environmental factors such as climate change and weather can affect various industries, including farming, energy production, and insurance. These factors have a significant impact on other industries as well.
Legal and regulatory factors: These factors are often linked to the regulations and laws that companies have to follow in order to operate. Some of these include labor laws, antitrust regulations, and occupational safety regulations.
How to use the PESTEL Analysis
These components have the potential to affect the firm's competitive advantage and the overall business environment. An analysis of these components is often referred to as PESTEL analysis. Since macro-economic factors can affect different industries to different degrees, managers must keep tracking which of these factors have the most strategically relevant impact on their companies. For example, anti-smoking laws and increasing cultural stigma attached to cigarettes have significantly reduced the profitability of the cigarette industry. As a result, cigarette companies are forced to rethink their business models. Another example is when companies that compete for a slice of the fast-growing fitness and food processing markets have to keep monitoring the changes in the environment and the habits of their consumers. The environment of a company is often the most significant strategy-shaping influence. So, companies need to assess their macro-environment factors to avoid any changes that could affect their operations and strategies.
Implementing the Porter's Five Forces
Similar to the macro-environment, companies should keep tracking the industry-specific micro-environment, and this can be done through Porter's Five Forces. The five forces are the competitive forces that shape an industry, and they are never the same for different industries. Understanding these forces can help identify the root causes of market volatility. The competitive forces that companies within an industry face are often linked to five sources:
Competition from existing competitors – similar products: There are many forms of rivalry among existing competitors. These include price discounting, new product launches, and service improvements.
Competition from newcomers – similar products: New entrants can create new capacity and gain market share at the expense of prices and costs. They can also leverage existing capabilities to create new opportunities.
Competition from substitute products or services: A substitute performs the same function as an industry's product by a different method. For instance, video conferencing is often a substitute for travel, plastic substitutes aluminum, and email substitutes express mail.
Bargaining power of suppliers: The powerful suppliers can squeeze more of the value out of their customers by charging higher prices or limiting the quality of their services.
Bargaining power of buyers: They can capture more value by pushing down prices and demanding better service, resulting in industry participants being outplayed by their competitors.
So, companies should conduct PESTEL and Porter Five Forces analysis continuously to keep monitoring the changes in the macro- and the micro-environment and keep identifying the best course of action to reach its vision. Afterwards, they can build on that using SWOT analysis. SWOT analysis alone cannot formulate a strategy as it's considered a reactive tool that helps organizations come up with a list of additional strategic objectives. These objectives prepare the organization against the various threats and opportunities that they might face in the future. The KPI Institute designed the Certified Strategy and Business Planning Professional to help professionals and business understand and use strategy planning concepts, scan their environments, and formulate functional, structural and strategic approaches. If you'd like to get your certification, sign up here.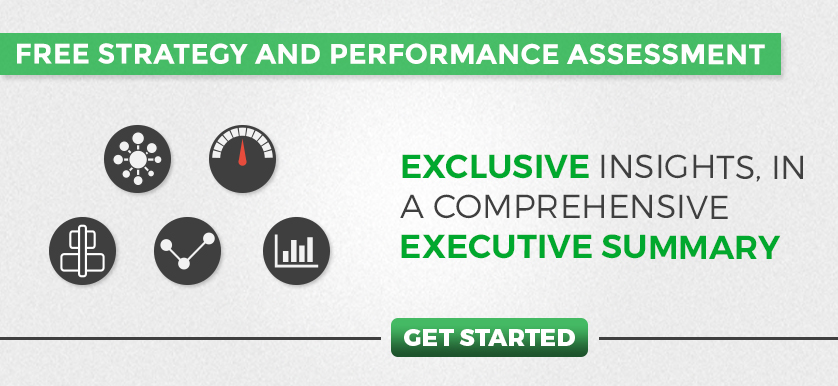 Tags: competition, macro-economic factors, managers, micro-environment, PESTEL, Porter Fiver Forces