Are organizational responses to threats any different when using performance measurement? Insights from George Huber – PMA 2014 Conference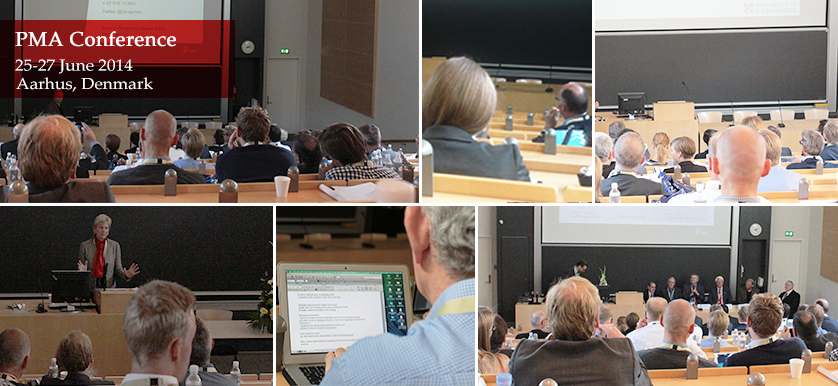 The series of parallel discussions was opened with the presentation "Performance Measurement Effects on Organizational Responses to Threats", held by George Huber, Prothro Regents Chair in Business Administration Emeritus at The University of Texas and Visiting Professor at ICOA, Aarhus University.
The main finding of Huber's research is the fact that an organization's performance measurement system can influence both the company's effectiveness with identifying threats and the appropriateness of its responses to those threats.
The main types of threats mentioned by Huber are:
Environmental threats: efforts need to be made to recognize these problems, to enhance their detection;
Commitment-to-program threats: program managers could be in denial regarding a possible program collapse, therefore failing to detect the threats;
Competitive threats: the competitors' attempts to capture a portion of the organization's market domain. As Huber states, with very few exceptions, they cannot be prevented.
According to George Huber, two types of measurement system are relevant from this point of view:
The systems used to detect threats;
The system used to improve the performance in order to cope with a threat.