An Australian KPI: # Waves of kangaroos on the racing course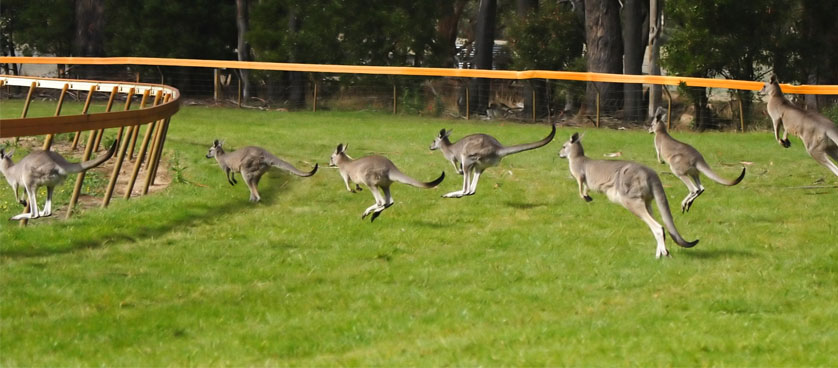 As Australia celebrated its National Day last week, many horse racing clubs around the country embraced the festive occasion by organizing race meetings. However, the racing circuit at Hanging Rock in Victoria was forced to suspend its race meeting event due to safety concerns, after several waves of kangaroos invaded the course.
Similar kangaroo invasions have occurred in the past, however it was the first time races were suspended due to repeated waves of kangaroos taking over the course.
While usually race organizers are focus on achieving KPIs such as # Spectator attendance and $ Prize money, it appears that a new KPI will have to be monitored at the Hanging Rock annual race meeting:
# Kangaroo waves on the racing course.
In  2011 the target was 0 and the actual 3 (trend is good when decreasing).
Related media coverage
The Age, January 27 2010, Races off as roos street the field
Photo: Robert Parviainen, Flickr
Tags: Hanging Rock, KPI, Performance in Australia