The Quest for Quality and Improved Performance – an initiative of The Health Foundation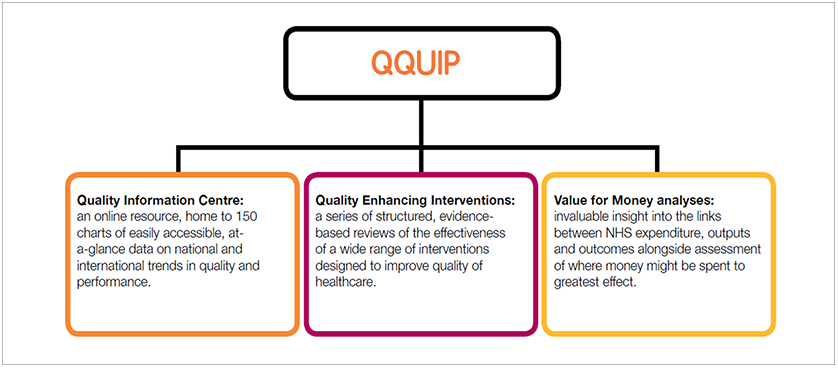 The Health Foundation, the independent charity working to achieve high quality healthcare for people in the UK, has celebrated this year the conclusion of one of their main research programs: Quest for Quality and Improved Performance (QQUIP).
The research has been conducted during 2005-2010, to provide independent results about the quality and performance of the healthcare provision. Its purpose is to provide answers to three questions regarding healthcare, considered fundamental (The Health Foundation 2010):
What is the current state of healthcare and performance?
What works to improve quality and performance?
Is value for money obtained from what is spent in the National Healthcare System (NHS)?
The program has had three different streams of research, as shown below:
The Quality Enhancing Interventions were identified as six main areas where efforts should be put so as to improve quality and performance:
Patient focused interventions

Regulatory interventions

Incentives

Data-driven and IT based interventions (which was broken into Performance Reporting & Accountability and Information & Knowledge Management)

Organizational interventions

Healthcare delivery models.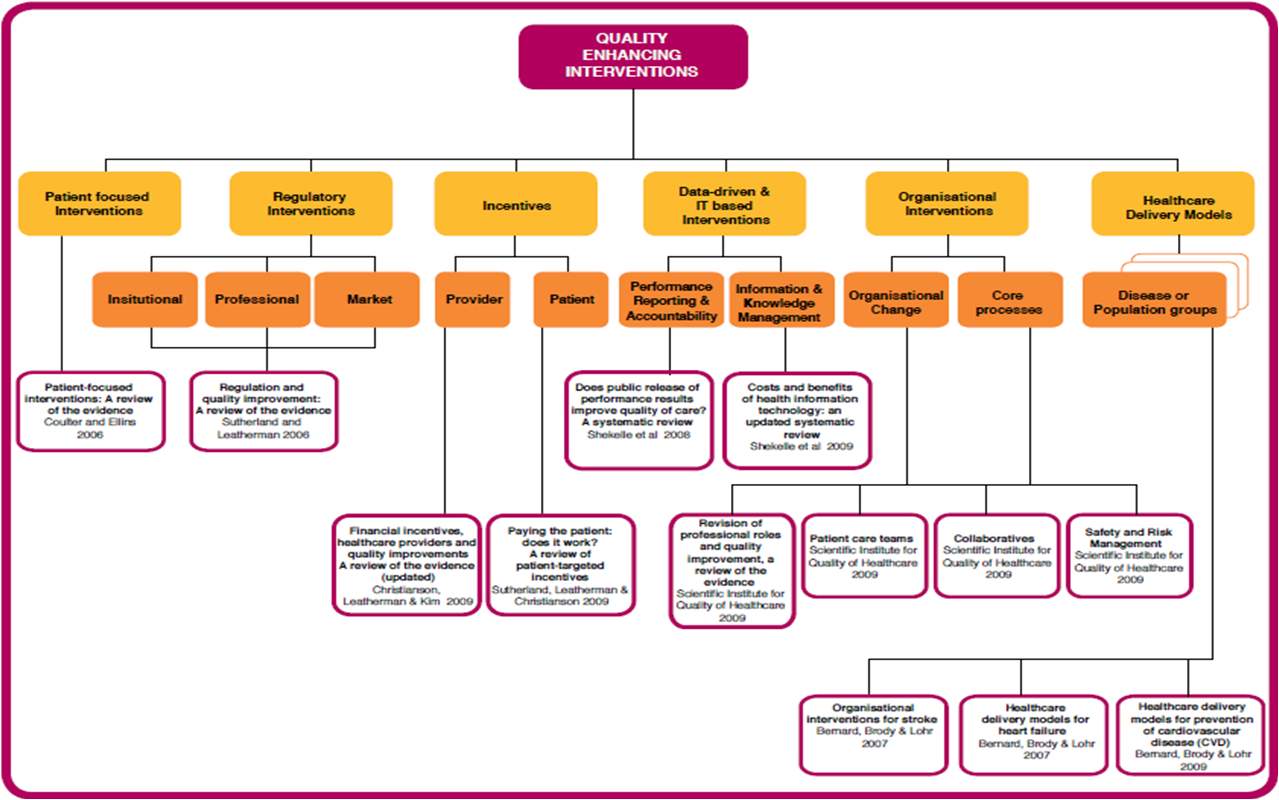 During the time interval of the research, several outputs in the shape of reports were produced, studying issues such as:
Patient and public experience in the NHS
Value from money in the English NHS
Regulation and quality improvement
Costs and benefits of health information technologies
Safe and risk management in hospitals.
For more about the QQUIP initiative, visit The Health Foundation's webpage, or directly download the research reports.

References:

Image Source:
The Health Foundation, 2010
Tags: Healthcare performance, National Healthcare System (NHS), Performanc Management, Performance in UK, Quest for Quality and Improved Performance, The Health Foundation