The KPI Institute names Maxpert Training as Training Partner for Lebanon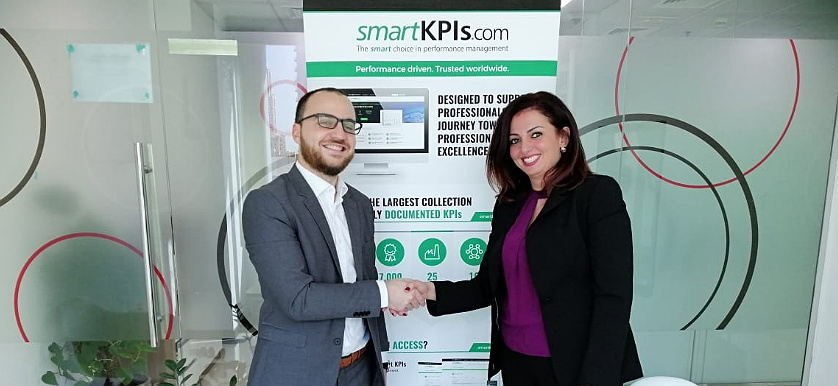 The KPI Institute, the global leader in performance management and KPIs training and certification is pleased to announce that Maxpert Training, based in Beirut, have agreed to join our Training Partner network.
Maxpert Training specializes in international programs with certifications in Project Management, Quality Management, Safety and Maintenance and Management.
As a Training Partner, Maxpert Training will gain further knowledge and tools in deploying and using KPIs in accordance with The KPI Institute's Key Performance Indicators Management Framework, the main body of knowledge on the rigorous use of KPIs in organizations.
Maxpert Training is a member of Maxpert group of companies, which owns and manages several companies in Lebanon, Italy, UAE, KSA, and US.
"Becoming Certified KPI Professional is essential for every management role. As Lebanon recently discovered oil and gas off its shore is currently preparing to take foreign investment to get its infrastructure up to par. Thus both strategic planning and execution have become key. Such a certificate is mandatory to teach and help employees with the right tools to measure the performance" – Mrs. Elissar Hamadeh, Executive Manager Maxpert Group of Companies.
The KPI Institute Program brings product and service offerings within its Key Performance Indicators Management Framework to more than 37 countries from the Middle East, Latin America, Europe and South-East Asia. These partners provide growth and awareness of strategy execution, performance measurement and management to clients through education, consulting and technology.
The KPI Institute Partners commit a significant team of professionals in order to build a performance measurement and management practice, and thus gain authority in their region, acquire strong client bases, and develop deep performance management training and consulting expertise.
This partnership between The KPI Institute and Maxpert Training debuts with the launch of the first Certified KPI Professional course in Lebanon, scheduled for 26th to 28th of June 2019.
About Maxpert Training
Maxpert Training is proud to be a Training Partner and provider to many top global training organizations. Maxpert Training core competencies include Project, Mechanical, Electrical, Safety and Maintenance.
We believe clients know good value when they see it. It starts with great content, great customer service, added value, such as (industry-exclusive) world-class learning, post-class "take-aways" and continued learning, and a network of peers unlike any other.
Our programs teach not just the foundation, but the best-known practices delivered by top organizations. Clients will learn not just the 'academic' understanding but will put these practices to work in our interactive, workshop format.
For more information, visit Maxpert Training.
About the KPI Institute
The KPI Institute is a leading global research institute specialized in business performance. It operates research programs in 12 practice domains, ranging from strategy and KPIs to employee performance, and from customer service to innovation performance.
Insights are disseminated through a variety of publications, subscriptions services, and through a knowledge platform available to registered members. Support in deploying these insights in practice is offered through training and advisory services.
For more information visit The KPI Institute.
Contacts:
The KPI Institute:
Cosmin Chindris
Email: [email protected]
Or
Maxpert Training
Nidal Shaaban
[email protected]; 00961 71 82 3330
and
Nourhan Eid
[email protected]; 00961 76 745 747